On Mon­day, Aaron Roller, an edi­tor of Mima'amakim, wrote about the Jew­ish poet­ry con­spir­a­cy.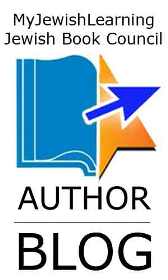 Of all the poets whose work I've come across while review­ing sub­mis­sions for Mima'amakim, Samuel Thrope is prob­a­bly the most mys­te­ri­ous. I don't know Samuel, though I hope our paths will cross some day soon. For the past two years,Mima'amakim has pub­lished poems by Thrope that encom­pass the unpre­dictable sweep of the Jew­ish past, while play­ing some seri­ous post­mod­ern tricks.
Last year, Thrope sub­mit­ted a short, trans­lat­ed excerpt from the ​"Dabest?n‑e Maz?heb" or ​"School of Reli­gious Doc­trines," a 17th-cen­tu­ry book that doc­u­ments and com­pares Asian reli­gions. The por­tion of the Dabest?n that per­tains to Judaism was tak­en from the anony­mous author's encounter with a Jew­ish con­vert to Islam named Sar­mad. Sar­mad, him­self a poet, trav­eled to India, where­upon he fell in love with a Hin­du boy and renounced every­thing, becom­ing a wan­der­ing ascetic.
When I first encoun­tered Thrope's trans­la­tion, the notion of a gay Jew­ish poet who becomes Mus­lim and falls for a Hin­du in the 17th cen­tu­ry seemed too out­landish to be true and I sus­pect­ed that Thrope was some kind of bril­liant aca­d­e­m­ic prankster, fab­ri­cat­ing an obscure fig­ure and ​"trans­lat­ing" a fake text. A bit of research, how­ev­er, showed that Thrope was not kid­ding around; Sar­mad was real and Thrope is a keen stu­dent of Jew­ish his­to­ry (a PhD can­di­date at Berke­ley, actu­al­ly) illu­mi­nat­ing the breadth and strange­ness of the Jew­ish past.
This year, my sus­pi­cions from a year ago proved cor­rect (at least I think so). The newest issue of Mima'amakim fea­tures a sub­mis­sion from Thrope enti­tled ​"Four Geniza Fra­gents: A Poem."
Pur­port­ed­ly a col­lec­tion of frag­ments from some lost Jew­ish texts, Thrope for­mat­ted his sub­mis­sion to look like the schol­ar­ly trans­la­tion of a long lost and par­tial­ly decayed old book, with each line num­bered and brack­ets mark­ing where indis­cernible words break up the text.
The frag­ments deal with a sup­posed meet­ing between the author and some alleged angels. The text is full of holes but the angels seem to offer a utopi­an vision, reveal that Moses made a mis­take and fore­tell of an impend­ing apoc­a­lypse. After learn­ing the extent of Thrope's abil­i­ty as a researcher, I would have accept­ed it and believed that Thrope has uncov­ered anoth­er extreme­ly fan­tas­tic and obscure text. Except that the sec­ond of the four geniza frag­ments quotes a verse from William But­ler Yeats' famous poem ​"The Sec­ond Com­ing." The allu­sion both tips Thrope's hand and helps enforce the tone of apoc­a­lyp­tic dread, which is sim­i­lar to Yeats.
With Thrope's writ­ing then, you nev­er know what you're read­ing, whether the text is a dis­cov­ery from the past or an orig­i­nal cre­ation, unless, that is, Thrope lets you know with a sly, well placed reference.
To read ​"Four Geniza Frag­ments," click here, or get the new issue of Mima'amakim.
The new issue of Mima'amakim is now avail­able. Come back all week to read Aaron Roller's blog posts on the Vis­it­ing Scribe.