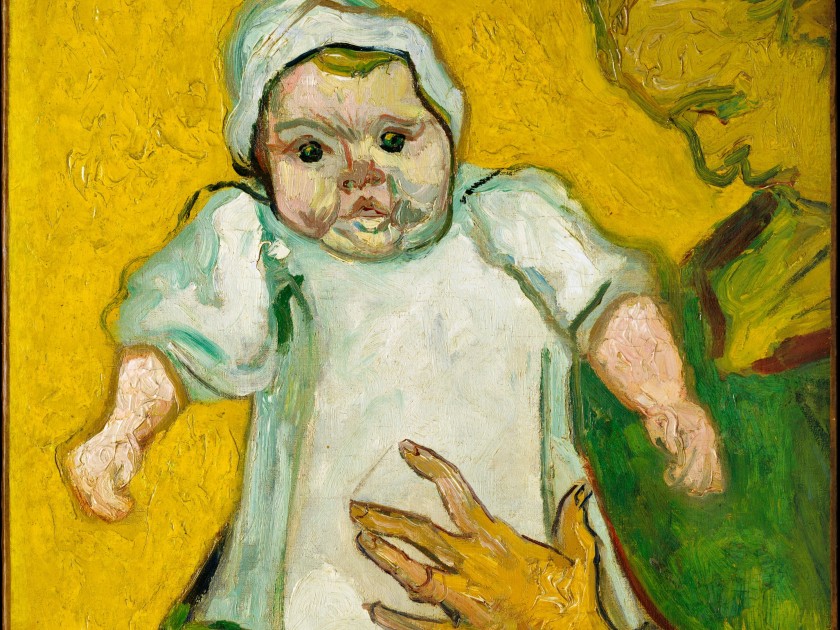 My grand­moth­er and I were sit­ting at my kitchen table play­ing gin rum­my when she sud­den­ly put down her cards and looked me in the eye. I thought maybe she was final­ly going to admit that she cheat­ed since, as usu­al, she had won every hand.
"What?" I said, more than ready for a confession.
She lit a cig­a­rette and took a deep drag before speak­ing: ​"I have some­thing to tell you."
"Okay," I said, sur­prised by the grav­i­ty of her tone.
"You know your par­ents are in Sacramento."
Of course I did. They'd flown up there from L.A. the day before for a week­end get­away. I was thir­ty-two years old, but still talked to my moth­er almost every day. And my grand­moth­er, who had come to vis­it my new­born son, knew that.
She swal­lowed hard. ​"Promise you'll nev­er tell your moth­er. Promise you'll plead igno­rance when you hear it from her."
God love her, my bubbe had kept this secret for years, but it had final­ly got­ten the bet­ter of her. I could have pressed before answer­ing, but my curios­i­ty was piqued and I agreed to her terms with­out reser­va­tion. Still, I could have nev­er imag­ined the ways in which the next words out her mouth would change my life: ​"Your par­ents went to Sacra­men­to to meet your half-broth­er, mein kin. You have anoth­er sib­ling. Your mom," she said, chok­ing up, ​"had a baby when she was only fif­teen. Before she met your dad. She had him at a home for unwed mothers."
The sto­ry that fol­lowed shocked but didn't upset me. Rather, it was rev­e­la­to­ry, shed­ding light on much of my mother's par­ent­ing, par­tic­u­lar­ly what I had always inter­pret­ed as over-pro­tec­tive­ness. A great deal came into focus. But it was par­tic­u­lar­ly her expe­ri­ences at the Home, which she lat­er recount­ed to me her­self, that set me on a spir­i­tu­al jour­ney and path to becom­ing a novelist.
Fairhaven Home for Unwed Moth­ers, like many such facil­i­ties in the 1940s and 50s, was run by the Chris­t­ian-based Sal­va­tion Army. Their mis­sion was to help so-called way­ward girls reclaim their lives. But the effect was often the oppo­site, leav­ing them with last­ing emo­tion­al scars. Such was the case with my moth­er, who described every­thing at the Home, from the phys­i­cal envi­ron­ment to the chores to the food as puni­tive. The struc­ture itself resem­beled a prison. Con­crete and unadorned, the two-sto­ry buid­ing was also iso­lat­ed, set back in an over­grown field, ten miles from the near­est town. Res­i­dents were required to mop the floors, do the dish­es, and wash dia­pers over vats of boil­ing water, a task my moth­er recalls as par­tic­u­lar­ly tax­ing. Din­ner on a good day was mushy sails­bury steak, some­thing that sent more than one already nau­seous moth­er-to-be run­ning to the bath­room. But the worst part was the shame, the dai­ly reminders by the staff that they were fall­en and infe­ri­or, that they had sinned and thus need­ed to repent. Repent. On their knees, before a cru­ci­fix. And while this week­ly event was humil­i­at­ing for all, it was an extra bur­den for my moth­er, who was Jewish.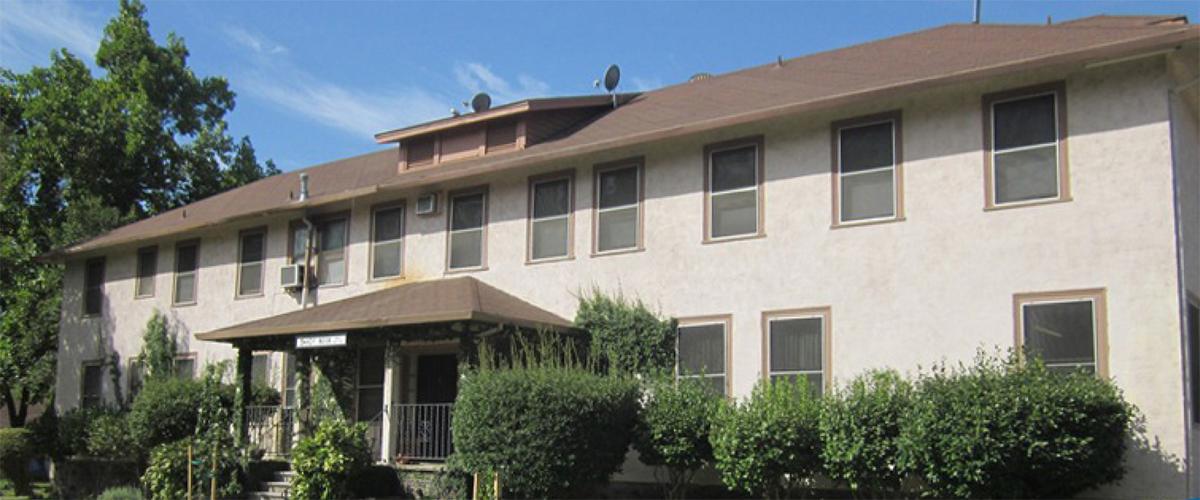 Though my moth­er had planned to give her baby up for adop­tion, the Home required her to bond with him any­way. A kind of final pun­ish­ment my moth­er tried to abate by demand­ing that his adopt­ed fam­i­ly be Jewish.
You might won­der why she was sent there in the first place. Suf­fice it to say there were very few options for girls in her con­di­tion. And her stay at the Home was trau­mat­ic to the end. After a bru­tal­ly hard labor, she was hos­pi­tal­ized for a few days before return­ing to recu­per­ate in her Fairhaven quar­ters. She was exhaust­ed and depressed. But though she'd planned to give her baby up for adop­tion, the Home required her to bond with him any­way. Feed, dia­per, and hold him. Smell his inno­cent breath. Look into eyes that resem­bled her own. A kind of final pun­ish­ment my moth­er tried to abate by demand­ing that his adopt­ed fam­i­ly be Jewish.
At the time I learned all of this I was a return­ing col­lege stu­dent, work­ing my way toward a PhD in lit­er­a­ture. For years, my rela­tion­ship to my Jew­ish her­itage had been antag­o­nis­tic, as I grew up in a WASPish area and des­per­ate­ly want­ed to fit in. But I'd recent­ly begun to recon­nect with that part of myself. To feel pride rather than my own brand of shame. My mother's sto­ry solid­i­fied that feel­ing, led me to teach about mar­gin­al­ized authors, to explore women's issues, and final­ly to write about Jew­ish themes. It read­ied me in par­tic­u­lar for Sarah Kauf­man, a 1920s civic leader whom I encoun­tered in an old, yel­lowed news­pa­per. A woman ahead of her time, Sarah lived the Jew­ish con­cept tikkun olam, repair­ing the world. In her roles as social work­er, court offi­cer, and juve­nile coun­selor, she fought injus­tice. And as an ardent sup­port­er of unwed moth­ers, she exchanged judg­ment for empathy.
Is there a mys­ti­cal chain link­ing the liv­ing and the dead? In Sarah's case I felt that this was so, prompt­ing me not only to write my first his­tor­i­cal mys­tery, but to adopt the woman her­self as my fic­tion­al sleuth. In all three books in the series, Sarah solves cas­es involv­ing misog­y­ny, big­otry, and anti­semitism. And in each sto­ry, my mother's expe­ri­ence at the Home hov­ers near. But it wasn't until my lat­est, stand-alone nov­el, Son of Noth­ing­ness, that I tru­ly returned to Fairhaven. Lit­er­al­ly, by vis­it­ing the site where the build­ing still stands; lit­er­ar­i­ly, by giv­ing it a piv­otal role in the sto­ry; and metaphor­i­cal­ly, by rep­re­sent­ing it as a place of self-dis­cov­ery. I came full cir­cle, and in doing so found a new voice, a new kind of autho­r­i­al home.
And what about the baby? What about my half-broth­er? Well, we met, not long after my par­ents' trip to Sacra­men­to. And we've become close. In some ways, we are remark­ably sim­i­lar, espe­cial­ly with respect to our numer­ous, hypochon­dri­a­cal ail­ments. My moth­er got her wish, too. He was raised by a Jew­ish fam­i­ly and retained the name she insist­ed on giv­ing him, anoth­er way she com­bat­ed the pain Fairhaven had caused her. There is, of course, the small mat­ter of his hav­ing con­vert­ed to Chris­tian­i­ty. But that is best saved for anoth­er day. Or anoth­er novel.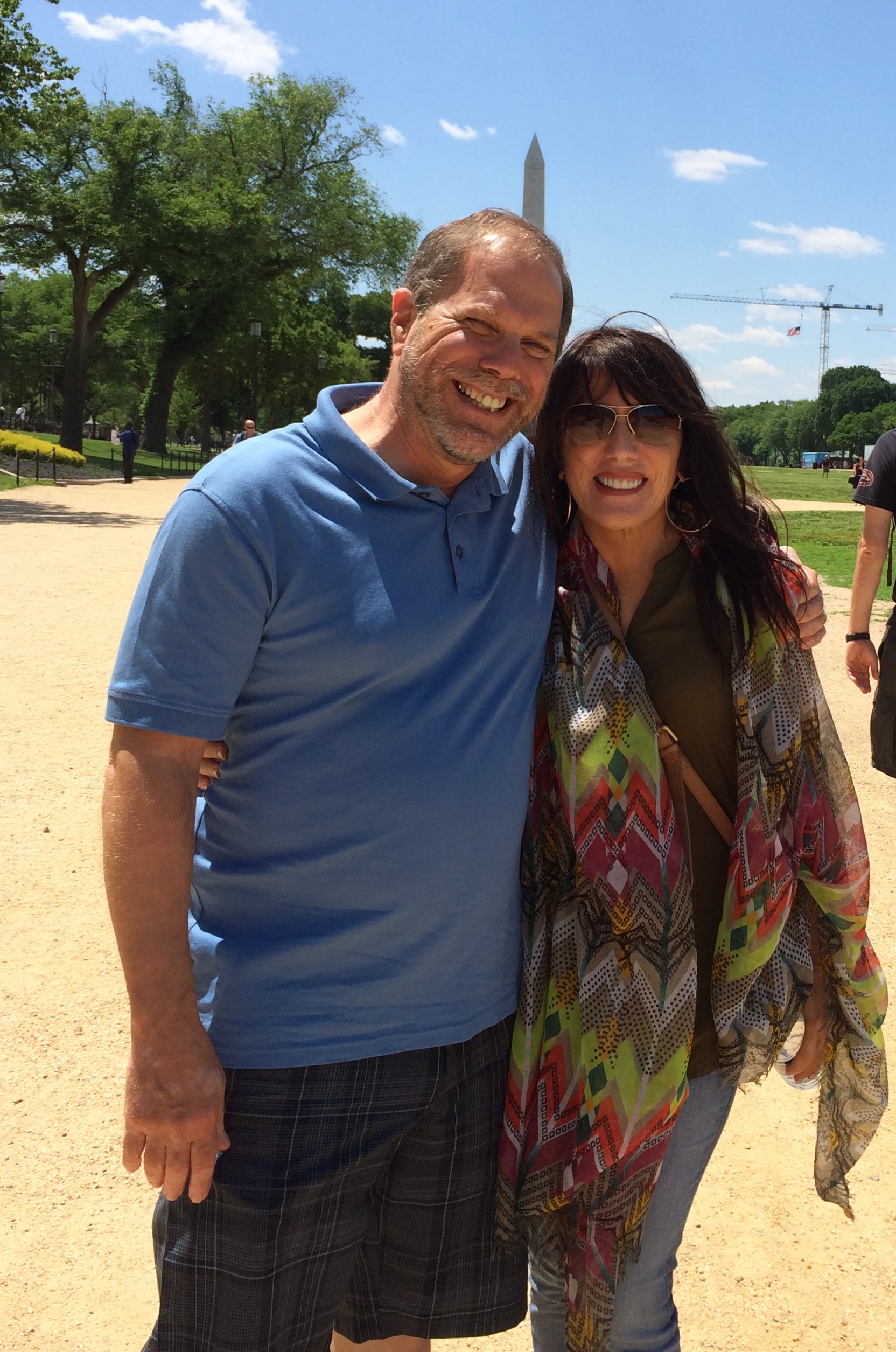 Ona Rus­sell is the author of three award-win­ning his­tor­i­cal mys­ter­ies. Her lat­est stand-alone nov­el, Son of Noth­ing­ness, was pub­lished by Sun­stone Press in 2020.