In her last post, Ani­ta Dia­mant
wrote about the cov­er of her newest nov­el Day After Night.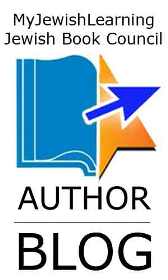 This is one of those ques­tions that most writ­ers are inevitably asked. For me, the answer is dif­fer­ent every time.
The Last Days of Dog­town
was inspired by a local­ly-pro­duced pam­phlet I found in a book­store. The Red Tent
grew out of many sources includ­ing Vir­ginia Woolf's essay, ​"A Room of One's Own," and my expo­sure to the tra­di­tion of Midrash.
Day After Night
was hatched over eight years ago, in 2000, when my daugh­ter was a high school sopho­more spend­ing a semes­ter in Israel on the Eisendrath Inter­na­tion­al Exchange (EIE), a pro­gram of the Reform Move­ment. My hus­band and I went to vis­it Emil­ia on the par­ents' trip – our first trip to Israel.

We spent a good part of the week accom­pa­ny­ing the stu­dents on their field trips (tiyulim) around the coun­try. These were part of a semes­ter-long com­pre­hen­sive Jew­ish His­to­ry course, which had includ­ed an archi­tec­tur­al dig and a trip to Poland. By the time we arrived, the cur­ricu­lum was up to the found­ing of the state of Israel, which meant bus rides to Haifa and Tel Aviv, to Latrun and to Atlit.
There, in the prison camp that has been turned into a liv­ing his­to­ry muse­um, EIE direc­tor Baruch Kraus gave a spell­bind­ing tour and his­to­ry, which includ­ed the breath­tak­ing and com­plete­ly unfa­mil­iar sto­ry of the Octo­ber 9 break-out­/res­cue by the Pal­mach of all the pris­on­ers to safety.
I remem­ber think­ing, ​"Now there's a novel."
I was for­tu­nate enough to vis­it Atlit two more times after that to talk with the won­der­ful staff that runs the place and is com­mit­ted to pre­serv­ing the his­to­ry of Aliyah Bet, the post- war immi­gra­tion that brought near­ly 1,000,000 Jews to the land of Israel. Only a tiny frac­tion of that mil­lion passed through Atlit, but it stands as a vivid reminder of the courage, luck, and per­se­ver­ance of all those who sur­vived the Holo­caust and then made Israel their home. Atlit will always be a place that echoes with sto­ries told and untold.
Ani­ta Diamant's newest book, Day After Night
, is now avail­able. Vis­it www​.ani​ta​dia​mant​.com, her offi­cial web­site, and come back right here, where she'll be blog­ging all week.