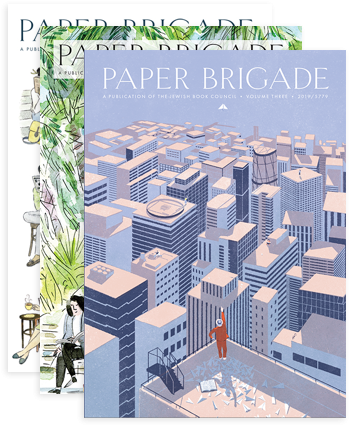 Paper Brigade Subscription
Want to make sure you receive Paper Brigade for the next two, three, or four years? Grab a sub­scrip­tion here and don't wor­ry about miss­ing out on any issue! Each sub­scrip­tion comes with a JBC book­mark and ​"Ask me what I'm read­ing" pin. Sub­scrip­tions begin with the cur­rent issue list­ed on the main Paper Brigade page.
If you are giv­ing the sub­scrip­tion as a gift, after you place your order, please email info@​jewishbooks.​org with ship­ping and gift note infor­ma­tion for the recipient.
$44.00