In her last blogs, Joan­na Rakoff
wrote about some of her favorite books.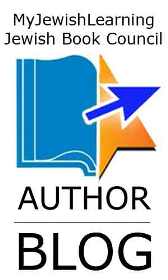 In the months pre­ced­ing its pub­li­ca­tion, Jean Hanff Korelitz's Admis­sion
received more than its share of tabloid-style hype, all of which focused on, let's say, the non­fic­tion aspect of the nov­el: the glimpse Kore­litz offers of the Ivy League admis­sions process, a sub­ject of rabid fas­ci­na­tion for the Amer­i­can mid­dle class.
In fact, while the nov­el is very much about that process — it fol­lows a Prince­ton admis­sions offi­cer through one appli­ca­tion sea­son — it's real­ly a sort of lat­ter-day Vic­to­ri­an nov­el, a thick, sat­is­fy­ing page-turn­er in the vein of Eliot or per­haps Hardy, with a love­ly, mad­den­ing hero­ine at its cen­ter. That hero­ine, 38-year-old Por­tia Nathan — the admis­sions offi­cer in ques­tion — finds her care­ful­ly con­struct­ed life begins to unrav­el dur­ing the very months when she must read through thou­sands of under­grad­u­ate essays.
Por­tia is Jew­ish, but her eth­nic­i­ty (for she is deeply sec­u­lar and some­what self-con­scious­ly assim­i­lat­ed) doesn't tru­ly come into play until the novel's third sec­tion, a flash­back to her col­lege years at Dart­mouth, when she finds her­self slight­ly alien­at­ed from her prep school peers. Raised by a rad­i­cal fem­i­nist moth­er in Northamp­ton, Por­tia isn't quite your typ­i­cal Dart­mouth stu­dent, and at first she falls in with the cam­pus' tiny Bohemi­an fringe. The group is led by Rebec­ca Mar­row, ​"a flower of Ashke­nazi frizz in a sea of limp WASP coif­fure," who runs a salon of sorts in her cin­derblock dorm room, serv­ing smoked salmon and French wine to the poets and actors and oth­er refugees from the Greek scene.
But Por­tia has, per­verse­ly, been nurs­ing a crush on Tom Stadley, a hand­some jock and (of course) mem­ber of the school's most con­ser­v­a­tive fra­ter­ni­ty, whose moth­er is rumored to be a rabid anti-Semi­te — and who him­self, accord­ing to Rebec­ca, has a ​"thing for Jew­ish girls." Mid­way through their sopho­more year, Tom turns his atten­tion to Por­tia, ask­ing her at the start of their courtship, ​"You're Jew­ish, right?" Recall­ing Rebecca's off­hand com­ment about Tom's roman­tic incli­na­tions, lovesick Por­tia knows that she should sim­ply answer ​'yes,' for this is, strict­ly speak­ing, the truth.
And yet she paus­es, ​"turn­ing [the] ques­tion in her addled brain," think­ing over the vary­ing ways in which she could answers, the var­i­ous truths avail­able to her: that she is an athe­ist, that she can­not speak Hebrew, that she nev­er knew her father and he actu­al­ly might not be or have been Jew­ish. ​"Her reli­gious upbring­ing was lim­it­ed to the brass meno­rah Susan­nah had pro­duced one year when she was small, lit two nights run­ning and abandoned…on the man­tel­piece, and also to Susannah's brief flir­ta­tion with fem­i­nist seders.…."
Her mus­ings, in short, per­fect­ly define the pecu­liar sit­u­a­tion of the sec­u­lar Amer­i­can Jew, com­plete with her slight dis­com­fort — a dis­com­fort she can't quite artic­u­late — that in answer­ing ​"yes," as she final­ly does, she's some­how admit­ting to a whole host of stereo­types and clichés, some­how turn­ing her­self into an object. And yet this, for the moment, is what she wants — to be the object of Tom's affec­tion, no mat­ter if he's drawn to her because of mis­placed ideas about sen­su­al, pas­sion­ate Jewesses.
Joan­na Rakoff
has been blog­ging for the Jew­ish Book Coun­cil and MyJew­ish­Learn­ing. Her book, A For­tu­nate Age
, is avail­able now.
Joan­na Rakoff's nov­el A For­tu­nate Age won the Gold­berg Prize for Jew­ish Fic­tion by Emerg­ing Writ­ers and the Elle Read­ers' Prize, and was a New York Times Edi­tors' Choice and a San Fran­cis­co Chron­i­cle best sell­er. She has writ­ten for The New York Times, the Los Ange­les Times, Vogue, and oth­er pub­li­ca­tions. Her most recent book is the mem­oir My Salinger Year. She lives in Cam­bridge, Massachusetts.