In her last blog, Joan­na Rakoff
wrote about a fam­i­ly ​"more iden­ti­fi­ably old Amer­i­can than Jew­ish."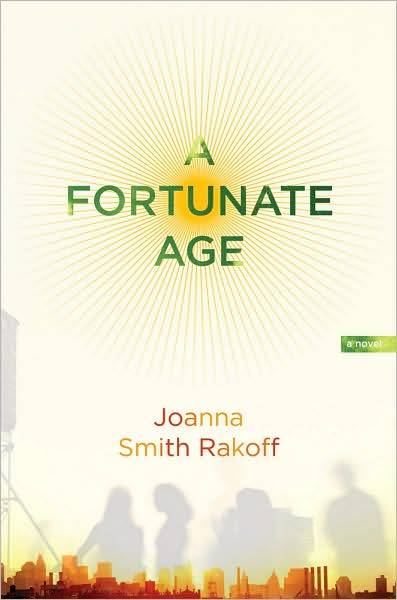 Here in the U.S., Mar­garet Drabble's nov­els are nowhere near as wide­ly read as those of her old­er sis­ter, A.S. Byatt, per­haps because they, to a one, seek to explore -– or, per­haps, ​"inter­ro­gate" might be a bet­ter word — con­tem­po­rary British soci­ety, in rather the same way Philip Roth probes the uncom­fort­able cor­ners of the Amer­i­can psy­che. I lived in Lon­don in the mid-1990s — and suf­fered through a weird and sur­pris­ing bout of anti-Semi­tism, which some­how did lit­tle to harm my love for the city — and, thus, I'm par­tic­u­lar­ly attached to her 1996 nov­el, The Witch of Exmoor
, a com­e­dy of man­ners set in and around Lon­don dur­ing the peri­od of my sojourn there.
Told in bold, mas­ter­ful strokes — includ­ing a bossy, Forster-like nar­ra­tor ("Begin on a sum­mer evening," she instructs at the novel's start. ​"Let them have every­thing that is pleas­ant"). The sto­ry con­cerns a trio of grown British sib­lings, the daugh­ters of a famous fem­i­nist writer who's gone slight­ly mad in her old age, tak­ing up res­i­dence in a gloomy old hotel by the sea and obsess­ing over her alleged­ly-Viking ances­try. While her son, Daniel, has cho­sen a cheer­ful British bour­geois for a mate — who hap­pi­ly tends to the gar­den of her coun­try home, while ignor­ing the mount­ing evi­dence of her son's crack addic­tion — her two daugh­ters have ​"mar­ried out." Grace, the elder, to a hand­some Guyanese politi­cian, David D'Anger a self-des­ig­nat­ed emblem of and spokesper­son for the New Britain. Rose­mary, the youngest, to Nathan Herz, who is, of course, Jewish.
Drabble's agen­da, in assign­ing her char­ac­ters these most mul­ti­cul­tur­al of spous­es, is pur­pose­ful­ly trans­par­ent: This is a nov­el about the evolv­ing fab­ric of British soci­ety, in which — con­trary to pop­u­lar mythol­o­gy — a David D'Anger or a Nathan Herz can be as per­fect­ly Eng­lish as a Daniel Palmer, and in which the days of the Daniel Palmers wield­ing all the pow­er (all the seats in Par­lia­ment) are decid­ed­ly over.
But rather than a hap­py melt­ing pot, the Eng­land of Drabble's nov­el is a land of eter­nal out­siders, each more alien­at­ed than the next, which is pre­cise­ly what makes Nathan Herz such a sur­pris­ing, thrilling, and attrac­tive char­ac­ter. Raised poor in East Finch­ley, now a wealthy ad man with a sleek, mod­ern flat in the new­ly fash­ion­able East End (the area his grand­par­ents ​"worked day and night" to flee) Nathan is osten­si­bly more of an out­sider than any of the oth­ers, includ­ing his Guyanese broth­er-in-law, and yet it is he who has the ease and self-pos­ses­sion to scoff at the sil­ly scuf­fles and pre­ten­sions of his adopt­ed fam­i­ly and, in the larg­er sense, his fel­low countrymen.
While his broth­er-in-law (who appears, at the novel's start, to be a hero­ic fig­ure) talks a good game about social jus­tice, ulti­mate­ly it's Nathan who tru­ly sees the British class struc­ture clear­ly. It is he who sees through his sister-in-law's absurd pre­oc­cu­pa­tion with her gar­den. Her ros­es, telling­ly, smell like death to him, ​"a rot­ting, fecal, fun­gal smell. The smell…of old Eng­land." It is Nathan alone who has no sen­ti­men­tal attach­ment to that old Eng­land, Nathan who is able to enjoy the pros­per­ous and com­par­a­tive­ly inclu­sive age in which he lives.
In the next install­ment: Jean Hanff Korelitz's por­trait of assimilation.
Joan­na Rakoff's new book, A For­tu­nate Age
, is avail­able now. She'll be blog­ging all week for MyJew­ish­Learn­ing and the Jew­ish Book Council.
Joan­na Rakoff's nov­el A For­tu­nate Age won the Gold­berg Prize for Jew­ish Fic­tion by Emerg­ing Writ­ers and the Elle Read­ers' Prize, and was a New York Times Edi­tors' Choice and a San Fran­cis­co Chron­i­cle best sell­er. She has writ­ten for The New York Times, the Los Ange­les Times, Vogue, and oth­er pub­li­ca­tions. Her most recent book is the mem­oir My Salinger Year. She lives in Cam­bridge, Massachusetts.