Bar­bara Kreiger is the author of The Dead Sea and the Jor­dan Riv­er, a chron­i­cle of the nat­ur­al and human his­to­ry of two of the Mid­dle East's most icon­ic bod­ies of water. Bar­bara is guest blog­ging here all week as part of the Vis­it­ing Scribe series on The ProsenPeo­ple.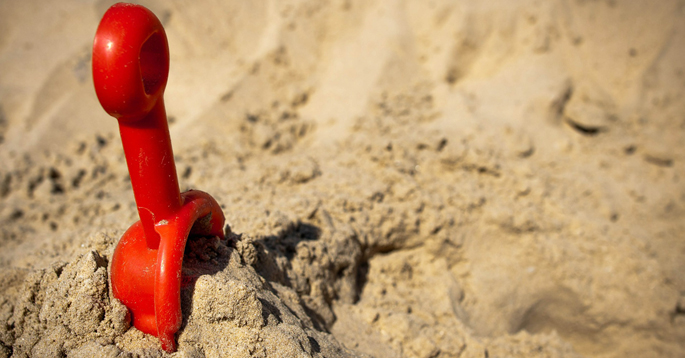 I was raised in a mul­ti-gen­er­a­tional Jew­ish fam­i­ly with firm roots in south­ern Con­necti­cut, to where my great-grand­fa­ther Abra­ham had immi­grat­ed from Rus­sia with his wife, fit­ting­ly named Sarah, at the start of the twen­ti­eth cen­tu­ry. My ear­li­est mem­o­ries are of liv­ing in his home with him, a house he had built on a small street in Shel­ton. We were three chil­dren by then; my great-grand­moth­er had just died, and Abra­ham asked my par­ents to move in with him. My grand­par­ents lived next door, mak­ing my child­hood very cozy and ful­fill­ing, and very Jewish.
There weren't many Jew­ish fam­i­lies in the small towns of the Nau­gatuck Val­ley between New Haven and Bridge­port, and we Jews were a tight com­mu­ni­ty. There were two Ortho­dox shuls, one in Der­by and one in Anso­nia, and in the mid-1950s the two con­gre­ga­tions merged. I remem­ber the ground­break­ing, when we kids ran around with our lit­tle shov­els to par­tic­i­pate in the cer­e­mo­ny. Before long, the build­ing was ready for us, and my life from that point through high school was focused on Beth Israel Syn­a­gogue Cen­ter, the yel­low brick struc­ture in Der­by. Fri­day night ser­vices, Hebrew school twice a week, Sun­day school for his­to­ry, cul­ture, and Israel, and a long string of bar and bat mitz­vahs, then con­fir­ma­tion, all served as the glue that kept each class togeth­er until we went our sep­a­rate ways to college.
It's an under­state­ment to say that it was a rich and intense­ly mean­ing­ful expe­ri­ence, grow­ing up in a small town amid gen­er­a­tions who were com­mit­ted on behalf of the com­mu­ni­ty itself, Jews world­wide, and Israel. It has served all my life as a tem­plate for ful­fill­ment. These days it's impos­si­ble to repli­cate that mod­el, with gen­er­a­tions scat­tered, aspi­ra­tions diver­gent, and iden­ti­fi­ca­tion so indi­vid­ual rather than com­mu­nal. But those years taught me what I need­ed to know about what it means to be a Jew.
To be a Jew is to val­ue our par­tic­u­lar way of liv­ing because we love it, not because we have to. We love it because it's beau­ti­ful, and it holds cer­tain truths for us. In my fam­i­ly we spoke always about fair play, root­ing for the under­dog, loy­al­ty, respon­si­bil­i­ty to those who have less than we did. It's beau­ti­ful because the Shab­bat table was set with a white table­cloth, our best chi­na and crys­tal glass­es, the brass can­dle­sticks my great-grand­moth­er had brought from Rus­sia, the shiny sil­ver wine cup a bar mitz­vah gift to my father, the chal­lah tucked under my grandmother's satin cov­er; beau­ti­ful to hear my grand­fa­ther with his Ashke­nazi Hebrew chant Jon­ah on Yom Kip­pur; beau­ti­ful to hear the old folks speak­ing Yid­dish; beau­ti­ful because it sim­ply was.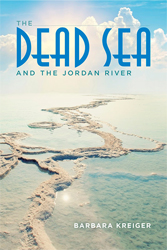 But our par­tic­u­lar­ism nev­er obscured a larg­er world­view where we were taught to embrace a uni­ver­sal sys­tem of val­ues based on jus­tice and fair play. To be a Jew is to be inclu­sive, to under­stand that once we were strangers in Egypt, and mil­len­nia lat­er in Amer­i­ca, and that it was our oblig­a­tion to treat the real or metaphor­i­cal stranger with com­pas­sion. To be a Jew meant to ques­tion the sta­tus quo and nev­er take our com­fort for grant­ed. To be a Jew meant that when we opened the door at our seder, it was not a mere sym­bol­ic ges­ture but would be ful­filled in our sen­si­tiv­i­ty to others.
So when I think about my con­nec­tion to Jew­ish life, I don't see it as some­thing I cre­at­ed but rather as a birthright, part of my genet­ic make-up you could even say. I admire those who cre­ate a sense of Jew­ish­ness for them­selves and their fam­i­lies. But I can't take cred­it for myself. To be Jew­ish was to be human, was one of the won­der­ful ways to be human. And with that under­stand­ing, I was sent out into the world.
Bar­bara Kreiger is adjunct asso­ciate pro­fes­sor and chair of cre­ative writ­ing in the Mas­ter of Arts in Lib­er­al Stud­ies Pro­gram at Dart­mouth College.
Relat­ed Content:
Bar­bara Kreiger is adjunct asso­ciate pro­fes­sor and chair of cre­ative writ­ing in the Mas­ter of Arts in Lib­er­al Stud­ies Pro­gram at Dart­mouth Col­lege. Her oth­er pub­li­ca­tions include Divine Expec­ta­tions: An Amer­i­can Woman in Nine­teenth-Cen­tu­ry Pales­tine. Her work has appeared in The New York Times, The Boston Globe, Smith­son­ian Mag­a­zine, and oth­er publications.