Seth Rogov­oy, author of Bob Dylan: Prophet, Mys­tic, Poet
, wrote yes­ter­day about Bob Dylan's Judaism. He is guest-blog­ging all week forMyJew­ish­Learn­ing and the Jew­ish Book Council.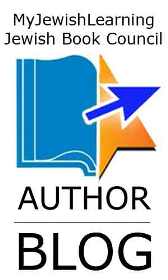 Per­haps the most sur­pris­ing thing about Bob Dylan​'s Christ­mas album
is that it took near­ly fifty years for him to make one. There is a long-estab­lished tra­di­tion of pop artists record­ing Christ­mas music, after all. Artists in all gen­res, from clas­sic pop croon­ers such as Bing Cros­by, Frank Sina­tra, and Mel Tor­mé to white-bread enter­tain­ers such as Con­nie Fran­cis, Dinah Shore, Bob­by Darin, Dean Mar­tin, Per­ry Como, and Andy Williams, to ear­ly rock n' rollers such as Elvis Pres­ley and the Bea­t­les, to coun­try singers such as Gene Autry, Mer­le Hag­gard, and Eddy Arnold, to soul/R&B artists such as Charles Brown and Luther Van­dross, to hard-rock­ers such as Foghat, Slade, and the White Stripes, to clas­si­cal vocal­ists such as Andrea Bocel­li and Luciano Pavarott­ti, to punk-rock artists such as the Kinks and the Ramones, to hip-hop artists Run-DMC, Raek­won, and Kur­tis Blow — all have record­ed Christ­mas songs or Christ­mas albums.
And not just a few of these songs hap­pen to have been writ­ten or record­ed by Jew­ish artists. In fact, the best­selling song of all time is a Christ­mas song writ­ten by a Jew. I speak, of course, of ​"White Christ­mas," writ­ten by the son and grand­son of can­tors, Irv­ing Berlin, born Israel Baline in east­ern Belarus, the man also respon­si­ble for that spring­time favorite, ​"East­er Parade."
While Irv­ing Berlin holds the title as author of the best­selling song (and Christ­mas song) of all time, anoth­er Jew­ish musi­cian, sax­o­phon­ist Ken­ny G — born Ken­neth Bruce Gore­lick — is the all-time Christ­mas-album cham­pi­on, with not one but two albums in the all-time Top 10, includ­ing the num­ber-one best­selling Christ­mas album of all time, Mir­a­cles
. (Ken­ny G has record­ed five ​"hol­i­day" albums in sum, and to his cred­it, a few of these have includ­ed token Hanukkah songs.)
Oth­er Jew­ish stars of the ​"hol­i­day" music genre include Bar­ry Manilow, Herb Alpert, Bar­bra Streisand, Car­ly Simon, Neil Dia­mond, and Mel Tor­mé. Tor­mé is both writer and orig­i­na­tor of one of the most pop­u­lar Christ­mas songs of all time, titled, apt­ly enough, ​"The Christ­mas Song," but per­haps best known for its open­ing phrase, ​"Chest­nuts roast­ing on an open fire…" (Dylan includes a ren­di­tion of this song on his album.)
Oth­er Jew­ish song­writ­ers who hit pay­dirt cater­ing to the sea­son­al music mar­ket includ­ed Sam­my Cahn and Jule Styne, whose efforts include ​"Let It Snow," and John­ny Marks, who made some­thing of a spe­cial­ty of writ­ing Christ­mas songs, includ­ing ​"Rockin' Around the Christ­mas Tree," ​"A Hol­ly Jol­ly Christ­mas," and that nov­el­ty clas­sic, ​"Rudolph, the Red-Nosed Reindeer."
There is per­haps noth­ing more Amer­i­can, noth­ing more tra­di­tion­al, and, per­haps, noth­ing more tra­di­tion­al for a Jew­ish-Amer­i­can musi­cian, than record­ing Christ­mas music.
Seth Rogov­oy is the author of Bob Dylan: Prophet, Mys­tic, Poet
, due from Scrib­n­er on Nov. 24, 2009. Please vis­it Rogovoy's offi­cial web­site.