Post­ed by Nat Bern­stein
It's a great day for Amer­i­ca: not only do we get to ful­fill our civic duty and wear cool stick­ers (and even get free dough­nuts, if you know where to go), but the Eng­lish edi­tion of Amos Oz​'s newest nov­el comes out today!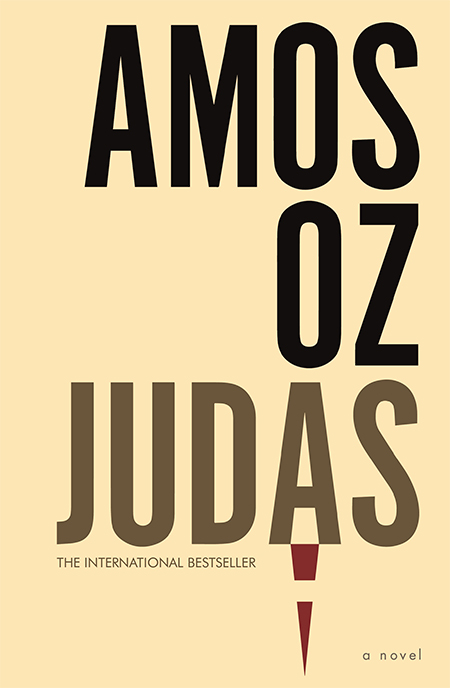 As intrigu­ing as the book cov­er looks on the screen, it doesn't ful­ly cap­ture the glo­ry of the phys­i­cal hard­cov­er. That bronze col­or you see on the let­ter­ing for Judas? It's actu­al­ly a lus­trous gold in real life, and the over­all effect of this jux­ta­po­si­tion­al gild­ed sim­plic­i­ty is prac­ti­cal­ly breath­tak­ing. (And the con­tent of the nov­el ain't bad, either.) So stop in your local book­store and grab a copy to read while you're wait­ing in line at your polling place — because you are vot­ing today, right? RIGHT???
Relat­ed Content:
Nat Bern­stein is the for­mer Man­ag­er of Dig­i­tal Con­tent & Media, JBC Net­work Coor­di­na­tor, and Con­tribut­ing Edi­tor at the Jew­ish Book Coun­cil and a grad­u­ate of Hamp­shire College.