Ear­li­er this week, Rab­bi Morde­cai Schreiber shared how writ­ing Why Peo­ple Pray changed his life. He is guest blog­ging here all week as part of the Vis­it­ing Scribe series on The ProsenPeo­ple.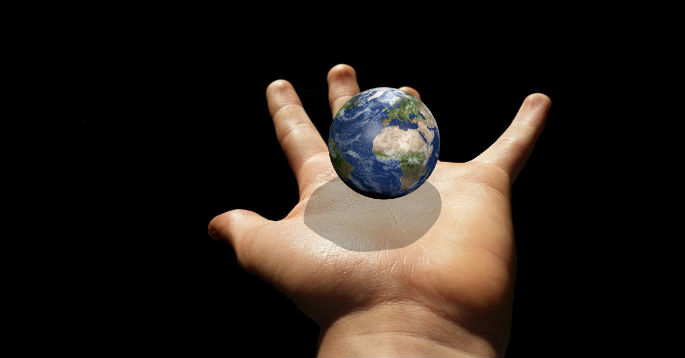 Accord­ing to a recent poll, 90 per­cent of Amer­i­cans believe in the heal­ing pow­er of prayer. For most Amer­i­cans, prayer is not a sub­sti­tute for med­i­cine, but rather a way of rein­forc­ing the heal­ing process which depends pri­mar­i­ly on med­ical treat­ment. In Judaism, faith and med­i­cine have always com­ple­ment­ed each oth­er, as attest­ed by the life and work of Moses Mai­monides, the great twelfth-cen­tu­ry physi­cian and rab­bini­cal authority.
A much broad­er ques­tion, how­ev­er, is whether prayer can heal the world. As the cur­rent cen­tu­ry con­tin­ues to unfold, it becomes increas­ing­ly clear that both the human race and the plan­et it inhab­its are in urgent need of heal­ing. It bog­gles the mind that now, near­ly three-quar­ters of a cen­tu­ry after the hor­rors of the Holo­caust and of World War II, geno­cides are being com­mit­ted in places like the Mid­dle East and Africa, rivers are being poi­soned every­where, the rain for­est is being dec­i­mat­ed, and clouds of pol­lu­tion hang over big cities, all because of human action. I have trav­eled to many of those places, and I have seen those things with my own eyes.
While all of the major reli­gions pray for the heal­ing of the world, their prayers seem to be, to use the expres­sion of Langston Hugh­es, a ​"dream deferred." ("Does it dry up like a raisin in the sun?")
It is safe to say that prayer has done lit­tle to heal the world. For over fifty years I have been join­ing my fel­low Jews in recit­ing the Sab­bath ser­vice which con­tains the clos­ing words, l'taken olam b'malchut Shad­dai, ​"to repair the world in the image of the king­dom of God." These are words all Jews believe in, but they are yet to repair the world. And so I have to ask myself, is there any point in con­tin­u­ing to utter such words? Polit­i­cal, eco­nom­ic, and ide­o­log­i­cal forces around the world do not seem to be inter­est­ed in end­ing inter­na­tion­al con­flicts and enabling the human race to pur­sue peace­ful progress. The world remains deeply divid­ed, and the threat of new large-scale wars, even nuclear ones, is hang­ing in the air across the globe. Is there any solution?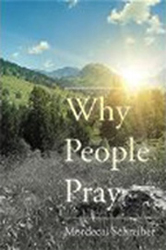 One thing I have learned in my exten­sive trav­els around the world for the past twelve years is that while polit­i­cal ide­olo­gies across the entire spec­trum from com­mu­nism to cap­i­tal­ism have become dys­func­tion­al, reli­gion — which many peo­ple in the West believe is on the decline — remains the most pow­er­ful ide­ol­o­gy from Tokyo to Tim­buk­tu to Teheran to Tas­ma­nia. Prayer remains the ulti­mate expres­sion of humanity's inner­most hopes and wish­es. I would pro­pose con­ven­ing a world con­fer­ence of spir­i­tu­al lead­ers to dis­cuss the incor­po­ra­tion of prayers for heal­ing the world to be shared by all belief sys­tems around the world. An appro­pri­ate day would be des­ig­nat­ed dur­ing which all places of prayer every­where will see the world pray­ing in one voice for the heal­ing of human­i­ty and the plan­et. This would cre­ate an aware­ness that all peo­ple every­where, with the excep­tion of fanat­ics and self-serv­ing cyn­ics, are shar­ing the same wish, name­ly, to see the world at long last do away with hatred and war-mon­ger­ing, and begin the heal­ing process so sore­ly need­ed by a trou­bled plan­et that is on the verge of court­ing its own doom.
Rab­bi, author, edu­ca­tor, writer, trans­la­tor, pub­lish­er, Bib­li­cal schol­ar, and founder of Schreiber Trans­la­tions, Rab­bi Morde­cai Schreiber has sailed the Sev­en Seas as a spir­i­tu­al leader aboard cruise ships, with over fifty books pub­lished under his pen­name, Mor­ry Sofer. He is tour­ing through the Jew­ish Book Coun­cil for the 2016 – 2017 sea­son as a JBC Net­work author.
Relat­ed Content:
Rab­bi, author, edu­ca­tor, writer, trans­la­tor, pub­lish­er, Bib­li­cal schol­ar, and founder of Schreiber Trans­la­tions, Rab­bi Morde­cai Schreiber has sailed the sev­en seas as a spir­i­tu­al leader aboard cruise ships. With over 50 books pub­lished under the pen­name Mor­ry Sofer and his own, his lat­est two books are Explain­ing the Holo­caust and The Man Who Knew God: Decod­ing Jeremiah.
Morde­cai Schreiber is avail­able to be booked for speak­ing engage­ments through Read On. Click here for more information.