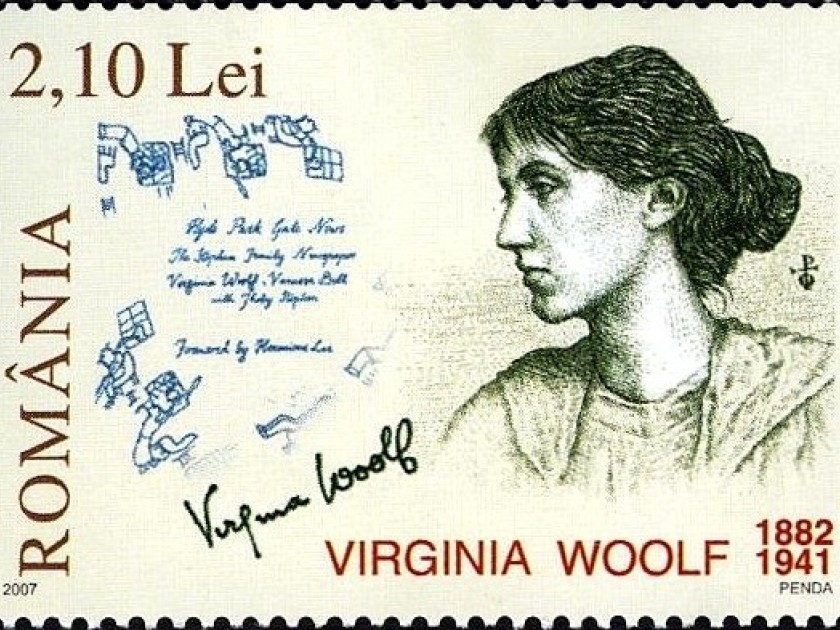 Min­na Zall­man Proc­tor is the author of Land­slide: True Sto­ries, out Sep­tem­ber 15th from Cat­a­pult. She will be blog­ging here all week for Jew­ish Book Coun­cil's Vis­it­ing Scribe series.
Writ­ing the occa­sion­al piece, such as this one, is a spe­cial kind of tor­ture. Not least because I've had in mind for as long as I can remem­ber putting names to forms that the term ​"occa­sion­al piece" actu­al­ly and offi­cial­ly described some­thing lit­er­ary (and not a piece of fur­ni­ture). And that ​"some­thing" would cor­re­late to a blog post — a gor­geous lin­eage that would have tak­en its pri­mor­dial urge in vast antiq­ui­ty, phi­los­o­phy and spir­i­tu­al writ­ing, tak­en form under Mon­taigne and rolled for­ward steadi­ly gath­er­ing vari­a­tions on sub­stance and style through Vir­ginia Woolf, to the con­tem­po­rary moment. Though if the writ­ing has been a shape­ly snow­ball descend­ing through the cen­turies, its labels have been trou­ble­some entrop­ic peb­bles. I have decid­ed to call this an ​"occa­sion­al piece" for the same dec­o­ra­tive rea­sons that I decid­ed my book of per­son­al essays should be referred to not as per­son­al essays but as true sto­ries and although there were moments in the course of writ­ing them that I was con­vinced I was advanc­ing the­o­ries of nar­ra­tive forms, I was more accu­rate­ly writ­ing mem­oir. Oh, for the days when every­thing long was a nov­el and every­thing short a story.
There are three most impor­tant tools for an essay­ist, or mem­oirist: truth, sto­ry­telling, and obser­va­tion. Though clas­si­fied his­tor­i­cal­ly as auto­mat­ic writ­ing or stream-of-con­scious­ness, sel­dom as mem­oir, Vir­ginia Woolf's occa­sion­al pieces are paragons of intri­cate and sen­si­tive obser­va­tion, in which the evo­lu­tion of her per­cep­tion is always the sto­ry itself, and truth breathes like an organ­ism in her per­fect transparency.
Vir­ginia Woolf tossed them off — my fan­tas­ti­cal per­cep­tion. I have this (poten­tial­ly ahis­tor­i­cal) idea that in the peri­od before blog posts, the occa­sion­al piece was an exer­cise, a writ­ing cal­is­thenic that Woolf per­formed mus­cu­lar­ly between nov­els. She was exer­cis­ing her pen­cil — why a pen­cil? Because it was the pur­suit of a pen­cil that led her out walk­ing ​"half across Lon­don," late after­noon, in ​"Street Haunt­ing." ​"No one per­haps has ever felt pas­sion­ate­ly towards a lead pen­cil. But there are cir­cum­stances in which it can become supreme­ly desir­able to pos­sess one." Though wide­ly anthol­o­gized, how­ev­er, I can't read ​"Street Haunt­ing" with plea­sure. To me it reads too much like work, like sweaty, impec­ca­bly exe­cut­ed cal­is­then­ics and a trea­tise on obser­va­tion: ​"The eye is sportive and gen­er­ous; it cre­ates; it adorns; it enhances."
Her pen­cil led her in bril­liant cir­cles. Fre­quent­ly cit­ed as Woolf's first pub­lished ​"short sto­ry," ​"The Mark on the Wall," is more than sto­ry or essay in any clas­si­cal sense a dra­mat­ic mus­ing. I have a col­league who lec­tures elo­quent­ly about ​"The Mark of the Wall," singing out in his lec­tures the bru­tal dev­as­ta­tion of the First World War — the volu­mi­nous com­pres­sion of a war sto­ry seen in a spot. As dev­as­tat­ing the final shrink­ing of all life, all those young boys' lives lost, to a mark on the wall, I can't read that mag­nif­i­cent piece as any­thing but an indict­ment of domes­tic­i­ty. This pen­cil at work, fly­ing over the pages, almost orgias­ti­cal­ly as it search­es for what, or rather where, the mind will lead, I hold my breath every time because I know what's com­ing — they always do in real life. There's ​"a vast upheaval of mat­ter and some­one is stand­ing over me — ." Her hus­band has walked into the room, the scene, onto the page. The spell is bro­ken as it always is when a writer is absorbed back into life. The piece must end because that was the time allot­ted by cir­cum­stances to the thought, the jour­ney, the door on the room of her own, after which there must be resolve. It is only a piece and inspired yet formed entire­ly, as blog posts must also be, by its occasional-ness.
My heart instead belongs entire­ly to ​"The Death of the Moth." For in this very small piece a bat­tle is waged for sig­nif­i­cance, vast­ness, and eter­ni­ty by a very small moth — ​"He was lit­tle or noth­ing but life" — and the moth wins. Because in the course of this most remark­able account, Woolf trans­forms the moth: ​"Watch­ing him," she writes, ​"it seemed as if a fibre, very thin but pure, of the enor­mous ener­gy of the world had been thrust into his frail and diminu­tive body." Here Woolf ignites a cos­mol­o­gy, a spir­i­tu­al tran­scen­dence, the link between her abil­i­ty to see, wit­ness, observe and what's vast and unsee­able, what makes faith.
With her pen­cil, Woolf prods at the moth in her win­dow frame, as if by right­ing its tiny body, she could sus­pend its death throes. ​"I lift­ed the pen­cil again," she writes ​"use­less though I knew it to be." But a moth, com­ing to the end of its life cycle, doesn't need sav­ing from death — the ges­ture is use­less — it needs, we need, its life to be saved from insignif­i­cance. Which she does, ulti­mate­ly, by lift­ing her pen­cil and putting it to paper — a moth, a tes­ta­ment, the book — immor­tal­iz­ing the moment, this moment, and link­ing it to eternity.
Can one hope that in all these words, this pro­lif­er­a­tion of words that fills every screen and wak­ing moment, there are some few, exquis­ite ones that can stop time long enough to see God?
Min­na Zall­man Proc­tor is a writer, crit­ic, and trans­la­tor who cur­rent­ly teach­es cre­ative writ­ing at Fair­leigh Dick­in­son Uni­ver­si­ty, where she is also edi­tor in chief of The Lit­er­ary Review. Her most recent book is Land­slide: True Sto­ries. She is also the author of Do You Hear What I Hear? An Unre­li­gious Writer Inves­ti­gates Reli­gious Call­ing and has trans­lat­ed eight books from Ital­ian, includ­ing Fleur Jaeggy's These Pos­si­ble Lives. She lives in Brooklyn.