On Wednes­day, March 9th, the Jew­ish Book Coun­cil was pleased to present Cyn­thia Ozick, ​"the grande dame of Jew­ish lit­er­a­ture," with the 2010 Life­time Achieve­ment Award. JBC Board mem­ber, Francine Klags­brun, an author of sev­er­al acclaimed books and a reg­u­lar colum­nist for the New York Jew­ish Week, pre­sent­ed Ozick with the award. Both remarks follow:
Francine Klags­brun–
I call her Shoshana, She calls me Aliza. We have used these Hebrew names since we first became friends almost forty years ago. So how do you speak, in two min­utes, about a friend whom you love, admire, and rec­og­nize as one of the great writ­ers of our time — of all time? You speak first, I believe, about her majes­tic lan­guage. Is there anoth­er writer who can make you feel a heat wave as Cyn­thia Ozick does in For­eign Bod­ies, her new nov­el, when she tells, among oth­er things, how ​"Hot steam hissed from the wet rings left by wine glass­es on the steel tables of out­door cafes"? Is there anoth­er writer who can make you see, as Cyn­thia does, ​"a del­i­cate young oak, with burly roots like the toes of a gryphon exposed in the wet ground"? That, the tree on which the ​"Pagan Rab­bi" hanged himself.
To speak of Cyn­thia Ozick is to speak also of mag­i­cal sto­ry­telling and indeli­ble char­ac­ters. Is there anoth­er — will there ever be — anoth­er char­ac­ter like Ruth Put­ter­mess­er, that fun­ny, book­ish, Jew­ish lawyer with the wild imag­i­na­tion, who cre­ates a female golem, becomes may­or of New York, and is bru­tal­ly mur­dered only to go to Par­adise and dis­cov­er that ​"the secret mean­ing of Par­adise is that it too is hell." Ruth Put­ter­mess­er, whom, I sus­pect, has a lit­tle of Cyn­thia Ozick in her.
And to speak of Cyn­thia Ozick, is, of course, to speak of the Jew­ish soul and sen­si­bil­i­ty that seep into all her works. Tonight we pay trib­ute espe­cial­ly to the pride, wis­dom, learn­ing — and fear­less­ness — with which she has writ­ten Jew­ish­ly and shown the way for younger writ­ers to do so. For­eign Bod­ies, her nov­el, is not a ​"Jew­ish book," as such. Its themes are broad and wide. Yet this book gives us an unfor­get­table image of Europe sev­en years after the Holo­caust as a place that one char­ac­ter calls Nin­eveh, the sin­ful land in the book of Jonah.
Cyn­thia Ozick will nev­er put aside her rage at the Holo­caust, but she has not lim­it­ed her­self to it in illu­min­ing the Jew­ish land­scape. Along with fic­tion, she has writ­ten essays on Sholem Ale­ichem and Ger­shom Scholem, on Franz Kaf­ka and Anne Frank, to name a very few. Her Jew­ish soul and Jew­ish sen­si­bil­i­ty have touched and taught the entire world. For us, in the Jew­ish world, she has been a beracha, a gift, a bless­ing, an unend­ing source of joy and wonder.
Dear­est Shoshana, it is an enor­mous hon­or for me to give you the Jew­ish Book Council's Life­time Achieve­ment Award.
Cyn­thia Ozick–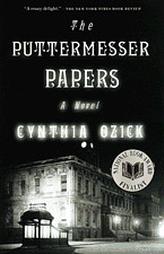 Thank you for this unex­pect­ed and beau­ti­ful hon­or. Thank you, dis­tin­guished emi­nences of the Jew­ish Book Coun­cil! Thank you, Car­olyn Hes­sel! And from the bot­tom of my soul, thank you, Francine Klags­brun, for your friend­ship and its mil­lion extrav­a­gant kind­ness­es, of which your words just now are the most elec­tri­fy­ing­ly gen­er­ous. Nev­er­the­less I hope, in the face of so much to be grate­ful for, that you will not be dis­con­cert­ed if I dare to rename this mov­ing and inspir­it­ing award, if only for this one occa­sion. The rea­son is this: ​"Life­time Achieve­ment" doesn't quite fit the case. Call it, instead, the ​"Life­time Start­ing-Out" award — since a writer, no mat­ter how long she has worn her white hairs, is always start­ing out, is always begin­ning again, is always in doubt of how to begin, and is always in need of shoring-up. So it is with your mag­nan­i­mous encour­age­ment tonight that I offer a hand­ful of reflec­tions on what it is to write as a Jew in Amer­i­ca. You will see that these are start­ing-out thoughts. I start­ed out with them long, long ago, and I am still at the begin­ning of try­ing to fig­ure out what they might portend.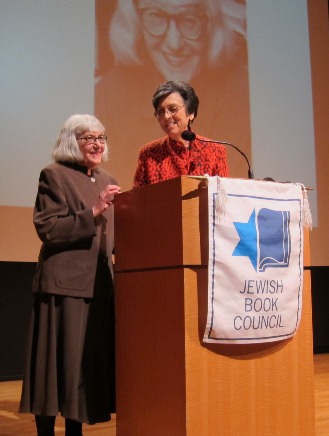 Lionel Trilling, one of the most influ­en­tial lit­er­ary crit­ics of the cen­tu­ry we have so recent­ly left behind, and the first Jew to have been offi­cial­ly appoint­ed pro­fes­sor of Eng­lish at Colum­bia Uni­ver­si­ty, is remem­bered in par­tic­u­lar for two Jew­ish­ly ori­ent­ed state­ments, one more shock­ing than the oth­er. ​"Being a Jew," he wrote, ​"is like walk­ing in the wind or swim­ming; you are touched at all points and con­scious every­where." Now what is notable about this com­ment, uttered by a man of grand­ly capa­cious intel­lect, is that it is all sen­sa­tion, even phys­i­cal sen­sa­tion: it sug­gests a kind of watch­ful trem­bling. There is noth­ing in it of Jew­ish civ­i­liza­tion or cul­ture or his­to­ry or her­itage or even book­ish­ness. But the sec­ond state­ment, by con­trast, is noth­ing but lit­er­ary in inten­tion; and its inten­tion is wrapped in fear. ​"I know of no writer in Eng­lish," Trilling insist­ed, ​"who has added a micromil­lime­ter to his stature by ​'real­iz­ing his Jew­ish­ness,' although I know of some who have cur­tailed their stature by try­ing to height­en their Jew­ish con­scious­ness." The phrase ​"real­iz­ing his Jew­ish­ness," by the way, appears in quotes, to let us know it is meant to be spo­ken in deri­sion. This deeply vul­ner­a­ble remark — we might even call it cow­ard­ly — is not espe­cial­ly sur­pris­ing from a man who had to fight to be admit­ted to a uni­ver­si­ty Eng­lish depart­ment at a time when Jews were told they would not ​"fit in."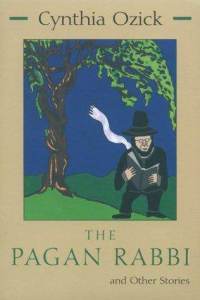 But set against this self-sup­pres­sion a dec­la­ra­tion by a Jew­ish writer who was Trilling's con­tem­po­rary, and who, unlike Trilling, was fear­less, and whose stature, pre­cise­ly because of this fear­less­ness, is assured and last­ing. Saul Bel­low, speak­ing of his ear­ly immer­sion in Amer­i­can lit­er­ary clas­sics, pro­claimed ​"no bar­ri­ers to the freest and fullest Amer­i­can choic­es.… It was admi­ra­tion, it was love that drew us to the daz­zling com­pa­ny of the great mas­ters, all of them belong­ing to the Protes­tant Major­i­ty — some of them explic­it­ly anti-Semit­ic. But one could not sub­mit to con­trol by such prej­u­dices. My own view," he went on, ​"was that in reli­gion the Chris­tians had lived with us, had lived in the Bible of the Jews, but when the Jews wished to live in West­ern his­to­ry with them, they were refused. As if that his­to­ry was not, by now, also ours."
Trilling meek­ly accept­ed that the Jew­ish mind and its gifts were out­side history's main­stream. But Bel­low refused to be refused, and in announc­ing that the lega­cy of West­ern his­to­ry was also the Jew­ish lega­cy, he aspired to the acme of lit­er­ary pow­er, and him­self joined that daz­zling com­pa­ny of the great mas­ters. By now, of course, Eng­lish depart­ments every­where have a full ros­ter of Jew­ish pro­fes­sors, and there are numer­ous Jew­ish pres­i­dents of dis­tin­guished uni­ver­si­ties. As for Jew­ish writ­ers, their free­dom of self-expres­sion can no longer be dis­put­ed any­where. Wher­ev­er lit­er­a­ture flour­ish­es, Jew­ish books pro­lif­er­ate, and the younger writ­ers in their ambi­tious and ener­getic bat­tal­ions star­tle us with unex­pect­ed soci­etal per­spec­tives or fresh inter­pre­ta­tions of inher­it­ed themes. In Israel: the ancient land­scape and the ancient lan­guage, each made new. In Amer­i­ca: a fourth, or even a fifth, native-born gen­er­a­tion for whom the mythos of immi­gra­tion is a remote and faint echo; and at the same time an influx of bril­liant young immi­grants cat­a­pult­ed from Sovi­et suf­fo­ca­tion into the Amer­i­can lan­guage. And into the free stream­ing of Jew­ish wit, Jew­ish mem­o­ry, Jew­ish laugh­ter and Jew­ish hurts.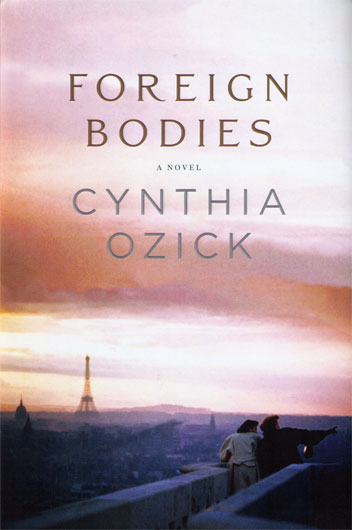 Of both Amer­i­ca and Israel, it can be said that Kaf­ka, or rather the tor­ment­ed Kafkan sen­si­bil­i­ty, is final­ly over­come. Kafka's for­lorn per­cep­tion of a Jew writ­ing in Ger­man — of him­self writ­ing in Ger­man — was that of a help­less­ly strug­gling beast with­out a secure hold on the lan­guage that is his sin­gu­lar birthright. He described such Jews as hav­ing their hind legs ​"still stuck in parental Judaism while their forelegs found no pur­chase on new ground." He called this quandary — or quag­mire — ​"the impos­si­bil­i­ty of writ­ing Ger­man," even as he rec­og­nized the more painful ​"impos­si­bil­i­ty of not writ­ing" at all. Every born writer in every lan­guage will feel the impos­si­bil­i­ty of not writ­ing, but who can imag­ine a native Israeli writer con­tem­plat­ing the impos­si­bil­i­ty of writ­ing Hebrew, or a Jew­ish writer in Amer­i­ca despair­ing of the pos­si­bil­i­ty of writ­ing Eng­lish? The parental Judaism, as Kaf­ka terms it, finds easy pur­chase in both envi­ron­ments. Kafka's dilem­ma in the lin­guis­ti­cal­ly threat­en­ing con­fu­sions of Prague, where he lived through anti-Semit­ic street riot­ing, is hard­ly ours. Amer­i­can Jew­ish writ­ers are, incon­tro­vert­ibly, the con­fi­dent and sov­er­eign own­ers of the Amer­i­can language.
But what of Hebrew, the indis­pens­able clas­si­cal and con­tem­po­rary car­ri­er of the parental Judaism? Only recall that leg­endary debate, in Jerusalem in the 1950s, between two renowned Jew­ish Nobel lau­re­ates, Saul Bel­low and Shmuel Yosef Agnon. Agnon asked Bel­low whether his nov­els had been pub­lished in Hebrew. Not yet, Bel­low replied. Too bad, Agnon said, because the work of Jew­ish writ­ers in Dias­po­ra lan­guages is bound to be ephemer­al; it will nev­er last. Bel­low coun­tered with the exam­ple of Hein­rich Heine, whose poet­ry had entered Ger­man folk mem­o­ry to such an extent that even Hitler's most zeal­ous book burn­ers could not sup­press it. Of course, by offer­ing Heine, Bel­low was implic­it­ly defend­ing his own sta­tus as a Jew writ­ing in the Amer­i­can lan­guage. ​"Heine?" retort­ed Agnon, mean­ing to nee­dle his vis­i­tor. ​"Oh, but we have him beau­ti­ful­ly trans­lat­ed into Hebrew. He is safe." Yet nei­ther Bel­low nor Agnon appeared to notice the still deep­er irony of this impas­sioned con­ver­sa­tion. Bellow's Hebrew was imper­fect. Agnon's Eng­lish was imper­fect. So there they were, the cham­pi­on of the Amer­i­can lan­guage and the cham­pi­on of the Hebrew lan­guage, each cham­pi­oning his cause in … Yid­dish! Yid­dish too, it should not be for­got­ten, is an indis­pens­able car­ri­er of the Jew­ish lit­er­ary mind.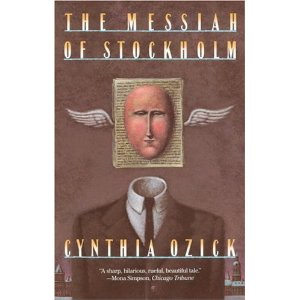 Own­ers of the Amer­i­can lan­guage though we are, there is some­times a cer­tain veil of sep­a­ra­tion. It is rarely felt, but I remem­ber a time, not so long ago, when I felt it with a kind of anguish. It came dur­ing sev­er­al hours of joy, it came simul­ta­ne­ous­ly with that joy: a con­tra­dic­tion of emo­tions. I had found myself in the com­pa­ny of three renowned writ­ers, as cel­e­brat­ed by their read­ers as they were sub­lime in their prose. We four sat togeth­er at a lit­tle tea table, and I was swept away: the wit flew, the lit­er­ary gos­sip danced along, the ideas inten­si­fied, the brain­i­ness was thrilling­ly ram­pant, all with­out cyn­i­cism or sar­casm or spite, good talk flow­ing freely in waves of sym­pa­thy and friend­ship. Ingrained in these supe­ri­or minds, I saw, was a noble gen­uine­ness and a heart­felt hon­esty. And at the end of that intox­i­cat­ing evening, when it was all over and I was back home again, I fell instant­ly into an abyss of shame and despair, a sad­ness so unstop­pable as to be close to griev­ing. It was the year before the Twin Tow­ers atroc­i­ties; Amer­i­ca was still cocooned in its inno­cence of ter­ror­ism. But as we sat there, all of us charmed by the talk, the sec­ond intifa­da, so-called, was at that very moment dec­i­mat­ing the cities of Israel — day after day bus­es were being blown up, cafés, gro­ceries, baby car­riages, torn bod­ies strewn blood­i­ly in the streets, mur­der­ous­ness heaped on mur­der­ous­ness. Yet for my com­pan­ions at that exhil­a­rat­ing lit­tle table it was all remote. They were untouched. It was not that they would have been inca­pable of being touched if it had come into their thoughts — but it did not live in their thoughts, it was not an ele­ment of their lives. Where­as for me it was the sor­row­ing cen­ter of every breath.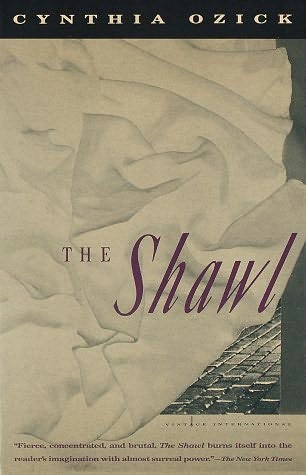 It goes with­out say­ing that as a writer I was in pos­ses­sion of the whole of my com­pan­ions' world: cul­tur­al­ly speak­ing, there was noth­ing that they pos­sessed that I did not equal­ly pos­sess. In a lit­er­ary sense we had every­thing in com­mon. But my grief was absent from their ken. A mem­brane of sep­a­ra­tion hung between us, and left me orphaned and alone. And this mem­brane, this fre­quent­ly opaque veil, is part of what it is to be a Jew­ish writer in Amer­i­ca. It may not, it will not, define our com­mon sub­ject mat­ter; but it defines our sub­jec­tiv­i­ty: the his­toric frailty of Jew­ish lives, the per­ilous con­tin­gency of the ordi­nary. And it can lead to a sort of cre­do of choos­ing. Trilling or Bel­low? Vul­ner­a­bil­i­ty or fear­less­ness? Cow­ardice or courage? To own the Amer­i­can lan­guage is a glo­ry in itself; but even more sig­nif­i­cant is the pow­er to pierce the veil. At that jubi­lant lit­tle table I was abysmal­ly at fault. It was I who had orphaned myself. I did not speak of what I felt, of what I dread­ed, I did not tell my sor­row­ing. I let it lie sequestered and apart, like a secret. Per­haps I was reluc­tant, in so har­mo­nious an atmos­phere, to intro­duce the deprav­i­ty of ter­ror — though in a very few months it would intro­duce itself, hor­ri­bly, in New York, not far from our lit­tle table. Par­tic­i­pat­ing whol­ly in Amer­i­can writer­li­ness, I failed to rec­i­p­ro­cate: I did not sum­mon Amer­i­can writer­li­ness into my Jew­ish sub­jec­tiv­i­ty. That night, I chose Trilling's way over Bellow's, and I have regret­ted it ever since.
Every lan­guage car­ries his­to­ry in its sinews and bones. If you look hard at the inmost struc­ture of the word ​"beau­ty," you will see the Nor­man Con­quest. It may be the same with writ­ers. The inmost struc­ture of a Jew­ish writer will car­ry the his­to­ry of a long, long pro­ces­sion of Jew­ish ideas and expe­ri­ences — and this will hold whether the writer wish­es to aban­don or cul­ti­vate those ideas and expe­ri­ences. In either case, they must be grap­pled with. Here Trilling's images of wind and water turn out to be apt. Real­iz­ing one's Jew­ish con­scious­ness, as he put it while putting it down, is final­ly not to cur­tail; instead, it unfurls a sail. And when the sail is in place, the voy­age can begin.
Please know the depth of my grat­i­tude for this sig­nal recog­ni­tion. Since I am just start­ing out, I hope I may some day be wor­thy of it.