In his last blog, David Plotz, author of Good Book: The Bizarre, Hilar­i­ous, Dis­turb­ing, Mar­velous, and Inspir­ing Things I Learned When I Read Every Sin­gle Word of the Bible
, not­ed how per­turbed he was by the idea of alien­ation in Jew­ish reli­gious prac­tice, and asked the ques­tion: ​"Is it time to start wor­ship­ing idols?"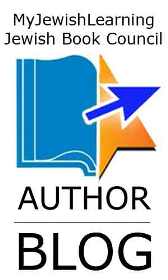 Author Robert Wright is too polite to ask direct­ly, but The Evo­lu­tion of God
pos­es an awk­ward ques­tion for Jews. His book goes to great lengths to high­light the con­tri­bu­tions each of the three Abra­ham­ic reli­gions have made to the devel­op­ment of monothe­ism: Judaism for invent­ing it; Chris­tian­i­ty for turn­ing it into a glob­al busi­ness mod­el; Islam for refin­ing that mod­el. What Wright nev­er quite grap­ples with, but we Jews must, is the ques­tion: Why is Judaism such a failure?
OK, it's true that we're here and all the assort­ed Mol­e­chites, Baalites, Edomites, Canaan­ites, and oth­er wicked ‑ites who bedev­iled us in the Bible are nowhere to be found. So we can feel pret­ty good about that. But God told us we would be more numer­ous than the stars in the sky. We aren't! If you believe the cen­sus data in the Torah — though I don't — the Jew­ish pop­u­la­tion has grown only sev­en­fold in the last 3,500 years, a peri­od dur­ing which the glob­al pop­u­la­tion has mul­ti­plied more than thousandfold.
And just com­pare us to Chris­tian­i­ty and Islam! They've got a bil­lion-plus adher­ents each. And they're grow­ing like crazy, where­as if you can add a sin­gle Jew to the glob­al ros­ter these days, you're prac­ti­cal­ly hailed as a hero.
So where did we go wrong? (Inci­den­tal­ly, I'm doing my part: Three kids! All with nice Jew­ish names.) The Evo­lu­tion of God gives a few hints, more about what the Chris­tians and Mus­lims have done right than what Jews have done wrong. In the case of Chris­tian­i­ty, for exam­ple, empha­siz­ing broth­er­ly love, pig­gy­back­ing on the com­mu­ni­ties of the Roman Empire to expand, and ditch­ing unpleas­ant entrance require­ments (cir­cum­ci­sion, dietary laws) all grew the business.
So why have we been so demo­graph­i­cal­ly unsuc­cess­ful? One impor­tant rea­son, of course, is that we've been repeat­ed­ly tar­get­ed for exter­mi­na­tion. But there are oth­ers. We're very finicky about whom we accept, and the­o­log­i­cal­ly, we're pret­ty rigid. There are only a few vari­eties of Judaism, but there are prac­ti­cal­ly end­less vari­eties of Chris­tian­i­ty, rang­ing from Ortho­dox tra­di­tions that encour­age iconog­ra­phy to Catholic tra­di­tions that ven­er­ate Mary, to lib­er­a­tion the­olo­gies, to throw­back Amish and Men­non­ites, to a Mor­mon off­shoot that sup­pos­es Jesus came to Amer­i­ca, to a Uni­tar­i­an tra­di­tion that rejects the Trinity.
The monothe­ism of Chris­tian­i­ty has one sim­ple prin­ci­ple — accept Christ and his res­ur­rec­tion, essen­tial­ly — and allows wor­shipers to cus­tomize the reli­gion in prac­ti­cal­ly any way they see fit. Speak in tongues! Pray to saints! Do a Latin mass! Do a punk ser­vice! Chris­tian­i­ty has man­aged to crush or swal­low so many oth­er reli­gions because it's so adaptable.
We've man­aged to avoid being crushed or swal­lowed. But we've also decid­ed not to com­pete. (Chris­tian­i­ty is Toy­ota. Judaism is Fer­rari.) Judaism large­ly refus­es to adapt to local con­di­tions. One of the odd­est moments of my life was watch­ing one Japan­ese Jew chew out anoth­er Japan­ese Jew for bring­ing a shrimp-fla­vored snack on a school field trip: It is almost lit­er­al­ly an impos­si­bil­i­ty to avoid shrimp and pork in Japan.
The idea that our poor co-reli­gion­ists in Tokyo have to sweat every snack food ingre­di­ent is deeply poignant. Our rigid­i­ty is a use­ful sur­vival strat­e­gy in a dif­fi­cult, unfriend­ly world. It strength­ens in-group bond­ing, and enables us to defend our iden­ti­ties in far-flung places. But it also makes us almost unique­ly ill-equipped to entice new adher­ents. To put it into Wright's frame­work: Maybe our god isn't evolving.
David Plotz is the edi­tor of Slate mag­a­zine. His new book Good Book: The Bizarre, Hilar­i­ous, Dis­turb­ing, Mar­velous, and Inspir­ing Things I Learned When I Read Every Sin­gle Word of the Bible
, is avail­able now.