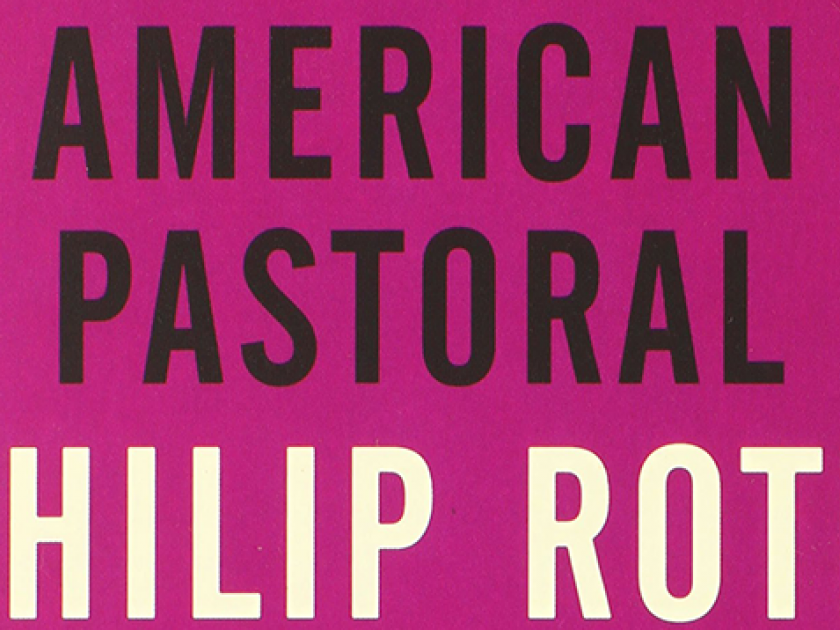 Sharon Led­er is the author of the recent­ly pub­lished nov­el The Fix: A Father's Secrets, A Daugh­ter's Search. She will be blog­ging here all week for the Jew­ish Book Coun­cil's Vis­it­ing Scribe series.
I had the priv­i­lege in 2008 of teach­ing a sem­i­nar at the Well­fleet Library on Cape Cod on the father-daugh­ter rela­tion­ship in Jew­ish lit­er­a­ture. The Amer­i­can Library Asso­ci­a­tion spon­sored the pro­gram, ​"A Mind of Her Own: Fathers and Daugh­ters in a Chang­ing World." My teach­ing Amer­i­can Pas­toral by Philip Roth, Tevye the Dairy­man by Sholem Ale­ichem, Bread Givers by Anzia Yezier­s­ka, O My Amer­i­ca! by Johan­na Kaplan, and Bee Sea­son by Myla Gold­berg helped me find my own char­ac­ter, Sara Katz, eight years lat­er. And in May 2017, my revised nov­el, The Fix: A Father's Secrets, A Daughter's Search was pub­lished by KiCam Projects.
The orig­i­nal Sara Katz first appeared pub­licly in 2006 when I began cir­cu­lat­ing my man­u­script. That Sara, who was a rad­i­cal teacher of Women's Stud­ies, hadn't resolved child­hood trau­mas over her deceased father's hero­in addic­tion. As Sara attempt­ed to main­stream the new inter­dis­ci­pli­nary field, she entered into con­stant con­flict with male admin­is­tra­tors who, in her dreams, resem­bled her father, her mem­o­ries of him laced with resid­ual anger and resent­ment. The man­u­script was reject­ed by agents and pub­lish­ers who had prob­lems with the char­ac­ter of Sara. Fem­i­nists weren't espe­cial­ly pop­u­lar hero­ines then, they told me, and they them­selves didn't find Sara par­tic­u­lar­ly sym­pa­thet­ic. Change your main char­ac­ter was the advice.
How should I change Sara? Should I devel­op her char­ac­ter with a con­scious eye toward dis­pelling any pos­si­ble neg­a­tive stereo­types of fem­i­nists as man-haters? Teach­ing fathers and daugh­ters in Jew­ish lit­er­a­ture was my oppor­tu­ni­ty to learn from the mas­ters how to devel­op my char­ac­ters! I learned dif­fer­ent lessons from Roth, Ale­ichem, and the three women nov­el­ists who wrote com­ing-of-age nar­ra­tives — Yezier­s­ka, Kaplan, and Gold­berg — and the influ­ence of each of these authors was indis­pen­si­ble to my com­plet­ed novel.
As part of the Vis­it­ing Scribes pro­gram this week, I'll share how each of these impact­ful writ­ers empow­ered and edu­cat­ed me, begin­ning today with Roth.
Philip Roth's Amer­i­can Pas­toral: Mer­ry Lev­ov, Terrorist
From Roth I learned that the read­er can iden­ti­fy with a char­ac­ter, even one who takes rad­i­cal stands, if the read­er watch­es the char­ac­ter grow over time and feels con­nect­ed to the character's evo­lu­tion. My Sara Katz did not by any means go to the same extremes as Roth's Mer­ry Lev­ov, but both young women came of age dur­ing the tur­moil of the 1960s, and both turned against the main­stream. The trans­for­ma­tion of Sara that I began under the influ­ence of Mer­ry was extend­ed and elab­o­rat­ed upon because I stud­ied ele­ments of fic­tion skill­ful­ly employed by the four oth­er sem­i­nar authors. But my first mis­sion was to cre­ate a sym­pa­thet­ic fem­i­nist with whom the read­er could iden­ti­fy. Roth's Mer­ry, a ter­ror­ist, an inad­ver­tent mur­der­er, was a strik­ing exam­ple of a char­ac­ter we could abhor but whose roots we understood.
Roth's Pulitzer Prize-win­ning nov­el Amer­i­can Pas­toral (1997) is the trag­ic account of what hap­pens to a Jew­ish high school foot­ball hero after he mar­ries an Irish Catholic beau­ty queen. They move to an idyl­lic spot in rur­al New Jer­sey and raise their only daugh­ter, a stut­ter­er, who even­tu­al­ly in the ​'60s becomes a ter­ror­ist, a tool of Black Pow­er and the Weath­er­men, respon­si­ble for sev­er­al deaths. Though Sara and Mer­ry were raised dur­ing the same polit­i­cal era, Sara's polit­i­cal activism — becom­ing involved with the women's lib­er­a­tion move­ment and the bur­geon­ing field of women's stud­ies — took more con­struc­tive forms than Merry's. I real­ized though, in read­ing Roth, that I knew so much more of Merry's per­son­al his­to­ry than the read­er knew of Sara's.
In my orig­i­nal man­u­script, the read­er learned what led Sara to fem­i­nism only in dribs and drabs through flash­backs of the young Sara. I gleaned from Roth that to under­stand the gen­e­sis of an activist, the read­er needs to know her full his­to­ry, her fam­i­ly back­ground, and her social/​economic con­text. Roth is genius at cre­at­ing the upward-mobil­i­ty pres­sure cook­er in which Mer­ry is raised: her father, Seymour's, suc­cess-dri­ven glove fac­to­ry; her moth­er, Dawn's, per­son­al farm where she rais­es cows; their pro­fes­sion­al-class net­work of friends. What does the read­er need to know, I won­dered, about Sara's moti­va­tion to cre­ate new cours­es on women and teach them in the uni­ver­si­ty? And if the read­er is intro­duced to the trig­gers of Sara's activism, will the read­er then sym­pa­thize more ful­ly with her deter­mi­na­tion to change the system?
Here is a scene from the final ver­sion of The Fix that was pub­lished, cre­at­ed as the ori­gin of eight-year-old Sara's pas­sion to save women from domes­tic abuse. Sara's moth­er, Helen, is con­fronting her hus­band, Josef, for the first time about his addic­tion. He is demand­ing that she turn rent mon­ey over to him for drugs, and Sara is wit­ness to their argument:
"I'm not going to feed your habit!" Helen shout­ed. And when she didn't go to the broom clos­et to get the mon­ey, when Josef saw her back away from him and quick­ly place her hand in her apron pock­et, he lunged at her. ​"You're insane!" she screamed, tak­ing hold of the roll of bills and draw­ing both arms behind her back. Sara's father dart­ed toward her like a fero­cious King Kong. Sara had seen the mon­ster movie sev­er­al times on TV and had night­mares about a large ape ter­ror­iz­ing peo­ple. ​"No! No! Dad­dy, stop!" Sara saw her father shove her moth­er against the wall, twist her arm, and rip her apron … Fear min­gled with hate welled up inside her. Her moth­er was in dan­ger, and she must save her. But how? Sara clenched her teeth. She pic­tured the sharp, gleam­ing knife that her father kept in the kitchen draw­er, the one he used to carve roast beef and turkey (Chap­ter One, 1955).
Sara imag­ined ​"the grainy feel of the knife's wood­en han­dle in her palm" and thought, Do I real­ly want to kill my father? The father she knew and loved might turn around and say in his jol­ly voice, ​"Sara, my Sha-Sha," and she'd feel ashamed. Flood­ed by feel­ings of love, fear, and hate, she fell asleep, exhausted.
I was hop­ing to show, in con­trast to Roth, that an activist does not have to become a ter­ror­ist. I want­ed to give fem­i­nism a bet­ter rep. In the pub­lished nov­el, a matur­ing Sara extends her pol­i­tics to include Civ­il Rights, my goal being to show that sev­er­al pop­u­lar move­ments of the ​'60s offered Sara pro­duc­tive con­so­la­tions from her fam­i­ly turbulence.
In my next piece, I'll take a look at Aleichem's Tevye the Dairy­man and how it affect­ed my use of dia­logue between Sara and her father in The Fix.
Dr. Sharon Led­er Asso­ciate Pro­fes­sor Emeri­ta is a nat­ur­al orga­niz­er who found­ed Jew­ish Stud­ies at S.U.N.Y.-Nassau Com­mu­ni­ty Col­lege. Past Vice Pres­i­dent of Am HaYam Cape Cod Havu­rah she cur­rent­ly serves its Inter­faith Jus­tice Com­mit­tee. With Mil­ton Teich­man she edit­ed ​"Truth and Lamen­ta­tion: Sto­ries and Poems on the Holo­caust" (Uni­ver­si­ty of Illi­nois) nom­i­nat­ed for the Nation­al Jew­ish Book Award.