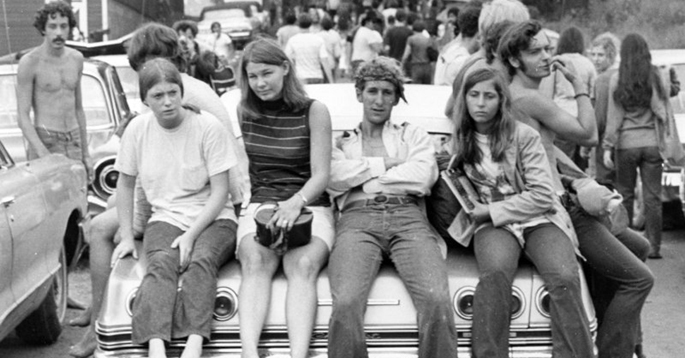 Ger­ald Stern is an Amer­i­can poet, essay­ist and edu­ca­tor. The author of twen­ty col­lec­tions of poet­ry and four books of essays, Stern has taught lit­er­a­ture and cre­ative writ­ing at Tem­ple Uni­ver­si­ty, Indi­ana Uni­ver­si­ty of Penn­syl­va­nia, Rar­i­tan Val­ley Com­mu­ni­ty Col­lege, and Iowa Writ­ers' Work­shop. Since 2009, Stern has been dis­tin­guished poet-in-res­i­dence and a mem­ber of the fac­ul­ty of Drew Uni­ver­si­ty's grad­u­ate pro­gramme for a Mas­ter of Fine Arts (MFA) in poetry.
Stern is a grad­u­ate of the Uni­ver­si­ty of Pitts­burgh and Colum­bia Uni­ver­si­ty and has attend­ed the Uni­ver­si­ty of Paris for post-grad­u­ate study. He received the Nation­al Book Award for Poet­ry in 1998 for This Time: New and Select­ed Poems, and was named as a final­ist in 1991 for the Pulitzer Prize in Poet­ry for Leav­ing Anoth­er King­dom: Select­ed Poems. In 2000, New Jer­sey Gov­er­nor Chris­tine Todd Whit­man appoint­ed Stern as the state's first poet laureate.
The Name by Ger­ald Stern
Hav­ing out­lived Allen I am the one who
has to suf­fer New York all by myself and
eat my soup alone in Poland although
some­times I sit with Lin­da he met in Berke­ley
or San Fran­cis­co when he met Jack, the bread
thin and wast­ed, and not too salty the way the
Chi­nese fur­ther down some­times make them, the
name still on my mind what­ev­er the rea­son for
mys­tery, or avoid­ance, though rat Netanyahu
and pig that swings from a nee­dle or lives in some
huge incu­ba­tor, they do dark­ness where there
was light, the name hates them, the name
in hid­ing, the name with a beard, and Lin­da she
loves the name though she invokes her Christ
as Jack her lover and tor­men­tor did and
taught her to do though it is too easy, that,
it trou­bles me but what can I say, what should I
say while we walk north on the right hand side,
past the pork store and the hard­ware store, me lec­tur­ing
on Logos (my God) and what not Hebrews and Greeks
where Allen and I once kissed, Jack in the sun now.
Orig­i­nal­ly pub­lished in Poet­ry (Octo­ber 2011), reprint­ed with per­mis­sion from Ger­ald Stern.
Click here to see all the books of poet­ry fea­tured for Jew­ish Poet­ry Month.
Relat­ed Content:
Ger­ald Stern was the author of more than twen­ty col­lec­tions of poet­ry and essays. His most recent book of poems were Blessed as We Were: Late Select­ed and New Poems, 2000 – 2018 (W.W. Nor­ton, 2020). He received numer­ous awards, includ­ing the Nation­al Book Award for This Time: New and Select­ed Poems (W.W. Nor­ton, 1998). He lived in New York City.