Record­ing her life jour­ney sent Mar­cia Weiss Pos­ner time trav­el­ing; one set of mem­o­ries led to the next. Mar­cia is a found­ing librar­i­an of the Holo­caust Memo­r­i­al and Tol­er­ance Cen­ter of Nas­sau Coun­ty, a long-stand­ing sup­port­er of JBC, and fre­quent review­er for Jew­ish Book World. Her auto­bi­og­ra­phy, My Life in Post-Its; or How I Got From There to Here, is now available.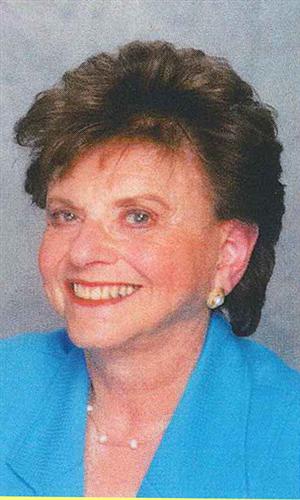 Car­ol Kauf­man: What led you to write your autobiography?
Mar­cia Pos­ner: An ill­ness made it nec­es­sary for me to take an enforced vaca­tion and I was able to get away from my har­ried rou­tine and obliga­tions. My daugh­ter, Amy, insist­ed that I take it easy and did every­thing for me. So I wrote. I wrote all day, every day for five weeks and by the time we went home I felt bet­ter and I was no longer liv­ing in the pres­ent time. I had gone time trav­el­ing and I did not return to the present until close to the end. Tak­ing ill made me real­ize that my chil­dren and grand­chil­dren knew only a por­tion of who I was, so I decid­ed to leave them a record of where I came from and what I had expe­ri­enced over my life­time, before it was too late.
CK: How did you know where to begin?
MP: ​"Who knew?" as they say. I just start­ed at the begin­ning of my begin­ning and as the mem­o­ries swept over me in a tor­rent, I allowed myself to return to those times. I wrote about what­ev­er I remem­bered. The mem­o­ries wrote them­selves — they formed their own episodes and I kept writ­ing them down.
CK: What was your writ­ing sched­ule? Did you write every day?
MP: My grand­daugh­ter, Tamar Adler (who wrote An Ever­last­ing Meal: Cook­ing with Econ­o­my and Grace) expressed it best in her fore­word to my book:
"Nanny's pat­tern remained most­ly unchanged. Each time a chap­ter had been paint­ed and framed…another set of peo­ple, cir­cum­stances, years, hous­es, and cars would present itself. Opera and Broad­way and bal­let were word­less­ly cast aside….Nanny just went on typ­ing and typing."
CK: Why the title My Life in Post-Its?
MP: The title describes where I am now, much dimin­ished but accept­ing, depend­ing on scrib­bled notes to remind me of what or where I should be doing or going, and los­ing a lot of my for­mer ener­gy. But am I sad about it? Not at all. It gives me time to reflect and to write. I think that my book describes my some­times acci­den­tal life jour­ney and the excite­ment and plea­sure I found in pur­su­ing it, although I include the two tragedies of my life as well.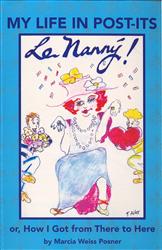 CK: How did the pub­lish­ing expe­rience go?
MP: I self-pub­lished with Xlib­ris and found them very pleas­ant to deal with. They have a step-by-step sys­tem and want you to pro­mote your book and be involved in the process. As part of the pack­age I took, they will pub­lish my sec­ond book at no extra charge.
CK: What would you like read­ers to take away from your book?
MP: If my book teach­es any­thing it's to fol­low your whims; don't wor­ry about not being pre­pared, just go for each new expe­ri­ence, and write about your life while you still can.
Car­ol Kauf­man is the edi­tor of Jew­ish Book World.
Car­ol is the exec­u­tive edi­tor of Jew­ish Book Coun­cil. She joined the JBC as the edi­tor of Jew­ish Book World in 2003, short­ly after her son's bar mitz­vah. Before hav­ing a fam­i­ly she held posi­tions as an edi­tor and copy­writer and is the author of two books on ten­nis and oth­er rac­quet sports. She is a native New York­er and a grad­u­ate of the Uni­ver­si­ty of Penn­syl­va­nia with a BA and MA in English.