Andrew Tertes is the author of Jacob's Return. He is blog­ging here today for Jew­ish Book Coun­cil and MyJew­ish­Learn­ing.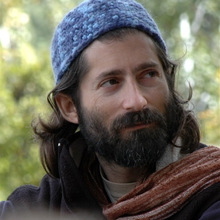 Ger­ald Kolpan's arti­cle ​"Blaz­ing Sad­dles It Was­n't" brought forth lit­tle known true sto­ries of Jews in the Wild West: those who fought Indi­ans and those who befriend­ed them, and in some cas­es, joined them.

My per­son­al inter­est in Native Amer­i­can cul­ture and cer­e­mo­ny was a major inspi­ra­tion in my set­ting to work on Jacob's Return, my debut nov­el. Jacob Gold­man is the pro­tag­o­nist, a sec­u­lar Jew­ish man com­mit­ted to tikkun olam by way of his inves­tiga­tive jour­nal­ism focused on social and envi­ron­men­tal jus­tice. From the out­set, Sheila Strong­blood, Jacob's wife, was des­tined to be a pow­er­ful char­ac­ter. She is a full-blood­ed mem­ber of a Native Amer­i­can tribe in Cal­i­for­nia.

When I was eight years old, I wrote my first sto­ries about Native Amer­i­cans, who lived ​"back then." It was a time I yearned for but which I believed was untouch­able. I spent much of my youth in the swamp behind our house, imag­in­ing I was a scout in unchart­ed wilder­ness, dis­cov­er­ing tur­tles and frogs in ponds and holes of mud and water. I sled­ded and tobog­ganed each win­ter down Indi­an Hill.

In my fifth grade school pic­ture, my skin shines dark from the sun and a thin cord of rawhide cir­cles my neck and hangs just below my col­lar­bones. That pre­cious cord held against my chest two buf­fa­lo teeth alter­nat­ing with col­ored clay beads. In my high school years, the pro­file of an Indi­an war­rior adorned my soc­cer jer­sey. When I was young, I nur­tured a romance with sym­bols instead of an expe­ri­ence with the actu­al native peo­ple of the area where I grew up.

My inter­est in Native Amer­i­ca con­tin­ued even when my ini­tial break from Judaism came as an ado­les­cent and my ambiva­lence toward my her­itage grew as I became an adult.

In 1998 I began work on my first nov­el, Jacob's Return, at a time in my life when I need­ed to find out about Jew­ish­ness, but not through the Con­ser­v­a­tive chan­nel in which I grew up. In my bones I was drawn to earth-based, trib­al life and cer­e­mo­ny. Once I moved to Oak­land, Cal­i­for­nia, and friends of Native Amer­i­can her­itage invit­ed me to par­tic­i­pate in sweat lodge, I did so as a Jew. I faced bound­aries that I hadn't even known I'd con­struct­ed as a way to keep dis­tant from God's cre­ation: I was scared of being scald­ed in the lodge, of my mus­cles hurt­ing from long-sit­ting on the hard ground, of my weak­ness in gen­er­al. I feared that I was an inter­lop­er in oth­ers' deeply per­son­al cul­tur­al cer­e­monies.

Over time, I real­ized that I was among those who were freely shar­ing their spir­i­tu­al tools with me so that I might dis­cov­er my own. I became grate­ful to be among those who deeply knew pow­er­ful earth-based cer­e­mo­ny, and who had beau­ti­ful appre­ci­a­tion of plant and ani­mal med­i­cine. These peo­ple took on the yoke of being stew­ards of God's cre­ation.

Dur­ing these ear­ly years of earth-based prac­tice, I entered the sto­ry of Jacob's Return with the ques­tion of how my own ances­tors, the Israelites, might have lived on the land. I believed that Sheila Strong­blood Goldman's tribe would help me under­stand some­thing crit­i­cal about myself. My search­ing led me to the San Joaquin Val­ley in South­ern Cal­i­for­nia where I con­nect­ed with an active tribe, the Tachi Yokuts at the San­ta Rosa Rancheria. I con­tact­ed Clarence Atwell, then Chief of the tribe. He invit­ed me to meet with him and the trib­al his­to­ri­an.

It was March, 2000, when I arrived. I vis­it­ed a large build­ing which housed a bin­go hall and a 5‑star buf­fet and culi­nary school. I went to the trib­al admin­is­tra­tion build­ing where I was ush­ered into a wood-pan­eled con­fer­ence room with Chief Atwell, his assis­tant, the trib­al secu­ri­ty offi­cer, the trib­al his­to­ri­an, and a few Native teenagers. Chief was large in spir­it. His black T‑shirt had a bear paw print bold­ly on his chest. His black hair hung behind him tied in a pony tail. Chief bel­lowed, ​"What do you want?"

​"I've been writ­ing a book for two years," I respond­ed. ​"The two main char­ac­ters are Sheila and Jacob. She's Native Amer­i­can, he's Jew­ish. I imag­ine Sheila being from this area. I'd like to learn about your peo­ple in an hon­or­able way." I sweat and shook inside. I wor­ried that he would say, ​"Don't write about our peo­ple."

​"Some oth­ers have writ­ten about our tribe," he offered. ​"Many of us here didn't like what they wrote. They made stuff up. They didn't know what they were talk­ing about."

I didn't know where the con­ver­sa­tion was head­ed, but at least we were talk­ing. I lift­ed an object wrapped in white cloth and tied with fiber.

​"I brought this gift as a sym­bol from my peo­ple, the Jew­ish peo­ple."

Chief Atwell unwrapped the mezuzah, which had been hand-carved by an Oak­land artist. This was the most beau­ti­ful mezuzah I'd ever seen, carved from ebony, and with a del­i­cate seashell set on top. I explained that it was an amulet most Jews used on their door posts to remind us of the one­ness of Spir­it, of God.

He did not say thank you. He did not smile. He looked at me and then at the front and back of the mezuzah. I thought, He's prob­a­bly think­ing, ​"Who the hell is this guy?" I offered him tobac­co which I'd grown in my gar­den and wrapped in cloth. When he took the pack­age from me, it seemed to have shrunk to a minis­cule offer­ing. Here I was, I thought, offer­ing noth­ing, but ask­ing for trib­al sto­ries, secrets.

The oth­ers beside him also wore seri­ous expres­sions. The trib­al police offi­cer sat at the end of the table to my left and went about his paper­work. Chief Atwell's assis­tant looked on, giv­ing away noth­ing. The cul­tur­al research direc­tor sat on my left. He was enthu­si­as­tic, but he was white, and I didn't think that his enthu­si­asm was enough to encour­age Chief to appre­ci­ate my earnest­ness.

Chief turned the mezuzah over in his hands and told me that his father had been chief when his peo­ple faced oppres­sion dur­ing the peri­od when Native Amer­i­can cer­e­mo­ny had been ille­gal in Cal­i­for­nia (and the US). His rel­a­tives had been scat­tered through­out Cal­i­for­nia and impov­er­ished. He told me sto­ries of the land treaties, which had been signed between rep­re­sen­ta­tives of the US gov­ern­ment and his ances­tors (as well as oth­ers in the val­ley) in the 1800's.

Chief became ani­mat­ed recount­ing tales of his child­hood, about when his grand­moth­er, who he called Kamitzee, would bring him out for the day to har­vest salt grass. They'd bring an old lard can filled with their lunch. He could bare­ly wait for her to make salt grass taffy. The way he spoke intrigued me.

​"May I use words from your lan­guage in my book?" I asked.

​"That's not for me to answer," he said. ​"That's for going up on the hill."

From my expe­ri­ence in the sweat lodge com­mu­ni­ty, I knew that ​"going up on the hill" meant a 3 day and 4 night fast: no food, no water. The rit­u­al would take place in Octo­ber, near­ly 6 months away. There would be oth­er fasters, each in his own prayer lodge. He was telling me that, if I want­ed to use inti­mate details from his people's expe­ri­ence, I would need to pray in order to receive per­mis­sion… or not. I was ter­ri­fied at the prospect, so I told him I'd think about it.

A month lat­er, I called and told Chief Atwell that I would fast in Octo­ber. In the ensu­ing months, I was unable to reach Chief or to receive any details about the fast over the phone — time or place — from any­one else. I vis­it­ed San­ta Rosa Rancheria a few times that sum­mer on days when a sweat lodge cer­e­mo­ny would take place, and I'd spend a few hours as the fire got going, and then would enter the lodge with men, women and chil­dren for hours of song and prayer. Chief was off fish­ing a few times, and no one else I talked to had infor­ma­tion about the upcom­ing fast.

In Sep­tem­ber, I final­ly got Chief on the phone. He told me the date of the fast, about one week lat­er. I asked him what I should bring. There was noth­ing to bring. I found out that the fast would coin­cide with Sukkot. All I knew about Sukkot was from the Cohn fam­i­ly dur­ing my child­hood. They would build a large sukkah every year and invite fam­i­lies from the con­gre­ga­tion to join them for meals.

I bought my first lulav and etrog and packed for my trip. The day before the fast, I drove to San­ta Rosa Rancheria. By then, the tribe had bro­ken ground for a casi­no to be built from bin­go pro­ceeds. I walked over to the trib­al admin­is­tra­tion build­ing to meet Chief and to see when we'd be leav­ing.

​"He's out fish­ing and will be back tomor­row," I was told. I didn't have a place to stay, so I start­ed ask­ing around. I met War­ren, a 23-year-old from the tribe who called Chief ​"Uncle." ​"You can stay with me tonight," War­ren said. He was a cham­pi­on bull rid­er who had kicked alco­hol and found Christ. At his apart­ment, I explained that my Native friends from up north had rec­om­mend­ed that I make 405 prayer ties and cir­cle my prayer lodge with them for spir­i­tu­al pro­tec­tion.

​"I'll help you," he said. We set about tak­ing the yel­low, red, black and white pieces of fab­ric that I'd cut into squares. We'd pinch tobac­co and say a prayer for each one, for the earth, for com­mu­ni­ty, for fam­i­ly and for self.

I'd been taught that Judaism is full of para­dox, but time with Native Amer­i­cans helped me under­stand in a real way how two oppo­sites, or at least what appear to be oppo­sites, could real­ly co-exist. Dur­ing the hours we engaged in this task, what I'd fan­ta­sized would take place with prayer­ful chant­i­ng or silence, War­ren put on ​"Big Dad­dy," an Adam San­dler movie. War­ren and I laughed and prayed, and we looped string to make prayer ties. Hours lat­er, we fin­ished the 405th one. We went out for bur­ri­tos. War­ren told me he'd bring me to his rel­a­tives on Tule Riv­er Reser­va­tion.

He intro­duced me to an uncle of his, who imme­di­ate­ly offered me a beer. I declined. ​"How about weed?" he asked. I declined, feel­ing that I was mak­ing a faux pas.

​"He's here for a fast with Uncle," War­ren said.

​"Oh. Will you pray for my son?" He told me that his son was in trou­ble with the law. He hand­ed me mar­i­jua­na. I nod­ded and took the herb, then I walked to a tree and prayed. I'd nev­er prayed with mar­i­jua­na.

That night, think­ing that we'd return to Warren's apart­ment and I'd sleep in prepa­ra­tion for my fast, instead we hopped house to house where big vats of ham­burg­er meat and rice were kept warm for vis­it­ing fam­i­ly. We ate, talked, and around mid­night went out with a cousin in his ​'54 Scout up into the hills and hunt­ed deer.

By the time I returned in the morn­ing, I found that Chief had left with the 9 fasters.

​"Where did they go?" I asked the recep­tion­ist at the trib­al admin­is­tra­tion build­ing.

​"I don't know," she said.

​"Who knows?" I asked.

​"I don't know," she said.

I bumped into Chief's cousin who had run sweat lodge a cou­ple of times I'd been there dur­ing the sum­mer, a man whose silent man­ner intim­i­dat­ed me. ​"Do you know where the fast is being held?"

​"Up that way," he point­ed north­east, ​"about an hour." He'd said an Indi­an word for the place name.

​"Do you know the road?" I asked.

​"I think that high­way," he point­ed. ​"Pick it up down there."

​"And then what?"

​"Go north about an hour and look for cars on the side of the road."

I felt betrayed and lost, but I didn't think that I could afford to wal­low in those feel­ings, because I had to get to the site. So I got in my car and drove up a high­way toward the Sier­ra Nevadas, look­ing for some cars on the side of the road. I start­ed to pray. I also tried to laugh. I knew the fast would be hard, but I had nev­er thought that just get­ting to the prayer site would be tough. I drove through a town and came to a fork in the road. I chose one direc­tion and kept going. I was rac­ing against sun­set that seemed to be less than an hour away. I came upon a ranger sta­tion. Inside were two rangers, and nei­ther had ever heard of the place that I said I was look­ing for. ​"Maybe that's an Indi­an name," one ranger said. ​"I nev­er heard of it."

I used a pay­phone and called San­ta Rosa Rancheria. I begged the recep­tion­ist to put some­one on the phone who could guide me to the fast.

The man I spoke to ear­li­er got on the phone. ​"Oh," he said. ​"Maybe there's one per­son." He got the num­ber for Rogelia in Fres­no.

I called and told her my plight. ​"Where are you now?" she asked. I told her. ​"Turn back down the hill, now, and meet me in town. I'll set you on your way."

As I rolled into a park­ing lot in town, a woman in a pick­up truck pulled by. ​"Andrew?" she asked. I nod­ded. ​"I'm Rogelia, let's go."

I fol­lowed her lead into the moun­tains. We were rac­ing against the sun. A half hour out of town, get­ting into the wilder­ness, Rogelia pulled over, described what turn I was look­ing for, wished me the best, and then turned back. I head­ed out and, by the time I got to a high ele­va­tion and crossed a bridge, the sky was dark and there were no stars or moon shin­ing. At some point I saw a small dirt road off to the right and I turned. I rolled along for a few min­utes, doubt­ing that I would see anoth­er liv­ing soul, or at least one that would want to see me. Then I saw a fire in a pit. I parked and turned off my head­lights. After walk­ing in the dark, I came upon some folks who I'd nev­er seen, but who were Native Amer­i­can.

​"Is Chief around?" I asked.

​"No," one of the oth­ers said. ​"He's with the fasters in the sweat lodge." It took all my strength not to crum­ple to the ground and cry. Maybe that was what I should have done.

They invit­ed me to sit by the fire and they offered me some­thing to eat. I sat by the fire and lis­tened and ate, though I expect­ed to be fast­ing by then. They told sto­ries about peo­ple I didn't know about. They joked with each oth­er. They played cards. Harold start­ed laugh­ing as he men­tioned that some folks were ​"Call­ing me Med­i­cine Man. Oh, sure. I'm a Med­i­cine Man." He slapped his thigh and laughed. The oth­ers laughed, too.

​"You a Med­i­cine Man?" he asked the oth­ers, stress­ing the first syl­la­bles of the title. One of Harold's friends gave him an emp­ty soda can and insist­ed he show me what he learned in ​'Nam. Harold silent­ly put his fin­gers through the alu­minum as eas­i­ly as if it were tin foil. Then he peeled a strip in the can, pok­ing new holes and peel­ing more strips. Dur­ing this time, I was think­ing that I wouldn't be able to fast, that I was an out­sider, and I won­dered why I had come.

Lat­er, it was time to bring the fasters to their lodges, which each faster had built dur­ing the day. I went with a group of folks who would be in camp pray­ing for all the fasters. Each faster was brought to a lodge that he'd made that day with pep­per­wood poles and cov­ered with tarps and blan­kets. After­ward, we returned to camp.

​"You can go on the hill tomor­row," Chief said to me. I felt myself relax a lit­tle.

That night Chief led some drum­ming on big drums as a way to give strength to the fasters. When he and the oth­ers weren't drum­ming, there were card games, which were wagered for one frogskin, i.e. a dol­lar bill. Harold com­plained to Chief: ​"I hear that you're going to mid­night mass, and instead of donatin', you're breakin' the bank."

​"Someone's got to keep the white man's mon­ey," Chief respond­ed, caus­ing every­one to laugh.

We had some good food made in camp, tor­tillas made on the fire, not ​"storetil­las," and some laugh­ter when one of the young men present poured on the Dum­b­ass brand of hot pep­per sauce as the old­er men nod­ded and winked at each oth­er, then slapped their knees and roared when the guy couldn't put out the fire in his mouth.

The next day brought its own tri­als. In the morn­ing, most of us in base camp watched as Big Jim, dressed in orange over­alls, wield­ed a chain­saw and cut a felled tree into big logs. I took part in car­ry­ing the logs to a pick­up truck and pil­ing them in. As I set down a log into the bed of the truck, some­one else threw a log on top of it, say 50 lbs. on top of 50 lbs. My fin­gers felt crushed. I pulled them out and squeezed them with my full strength see­ing, briefly, two deep red oval wounds. Nau­sea sent me to the ground as I heard voic­es, ​"Are you all right?" ​"What hap­pened to him?" ​"He…"

Then I heard Harold's voice. ​"He's a faster, I can tell. Look how he's going already." I couldn't laugh, though the oth­ers did. I could bare­ly breathe. I thought, now they're def­i­nite­ly not going to let me fast. Chief came to me and grabbed my fin­gers. Slice. Slice. With the tip of his jack­knife, he cut the skin that had been hang­ing down.

Pyro, the fire­keep­er for the sweat lodge and fast came to me and asked, ​"You all right Two Fin­gers?" The nau­sea had sub­sided enough for me to laugh inside. I hadn't come for an Indi­an name, but there it was.

That night I was brought into the sweat lodge and walked to my prayer lodge. By then I was only called Two Fin­gers. I car­ried my lulav and etrog into the lodge. The oth­ers cov­ered the open­ing with a tarp so inside was pitch black. I sat and prayed for hours. I napped and then was up long before dawn, pray­ing.

So began my 4 nights of fast­ing. I chant­ed the She­ma. I asked God to help me know the matri­archs and patri­archs. I asked for wis­dom of the earth that my ances­tors had. I asked for guid­ance from Moshe, for wis­dom of dreams from Joseph, for wis­dom of drums and water from Miri­am. Some­times I heard anoth­er faster chant­i­ng in a Native Amer­i­can lan­guage. Some­times I'd chant. There was some­thing lib­er­at­ing about call­ing out the She­ma with my full voice into dark­ness.

Oth­er than to relieve myself, I stayed with­in or at the edge of my prayer lodge, my first sukkah. I looked at the clouds and imag­ined see­ing Moses hov­er­ing over me. I looked at the criss­cross of pep­per­wood mak­ing my dwelling. I had what felt like to be all the time in the world. I got to know my lulav, the palm, wil­low and myr­tle branch­es. The etrog.

Dur­ing the days, while I chant­ed and prayed, I real­ized that I had nev­er prayed in Hebrew out­side, that I had nev­er felt safe enough to pray out­side. On that par­tic­u­lar Indi­an land, which had been in unbro­ken use by Native Amer­i­cans for 10,000 years, I was find­ing out what it was like to pray as a Jew on the land. Each morn­ing I suc­cumbed to scrap­ing the back of my fin­ger against the tarp inside the lodge. A few drops of dew made it into my mouth.

By the last night, the oth­er fasters were already back in base camp because they'd already spent 4 nights, I felt as if my brain had become a dried sack and was scrap­ing against the inside of my skull. The hunger didn't both­er me any­more, but the thirst was over­whelm­ing. My legs hurt and my head pound­ed.

My prayer lead me to the vil­lage where my grand­fa­ther, Meier, lived near Min­sk, Tyznez­itch. I had nev­er met him. A voice in my mind told me that fear of the Russ­ian bear infused my ances­tors, and fear of the pogroms that ulti­mate­ly wiped them out. There I was, on Mono Tribe land, Bear Coun­try, where an 800 pound bear had been sit­ed just weeks ago, in that area. My prayer brought me to my grand­fa­ther and Fear of Bears. I asked God, what did that mean? I kept ask­ing as pain raged through my mus­cles and ten­dons around my bones. I was sens­ing that my pain was my own fear coiled around me.

I called to the spir­its of the land, to the peo­ples of the land, as friends. I saw them as part of God. I growled and roared through the night. The hills and all that lived in the hills held wis­dom. I prayed for God to teach me direct­ly as well as to let the beings of the hills teach me. I was giv­en insight into Grandpa's way, once he made a fam­i­ly in the new coun­try.

His way was to stay dis­tant, to pro­tect what he cher­ished most by not draw­ing the jeal­ousy of the Russ­ian Bear. I asked, what did that mean? I was filled with an over­whelm­ing sense of under­stand­ing and com­pas­sion for my grand­fa­ther. If Grand­pa had dot­ed on who he loved, if he showed the world his deep­est love, it could be tak­en from him. His inti­ma­cy would have endan­gered those he loved most.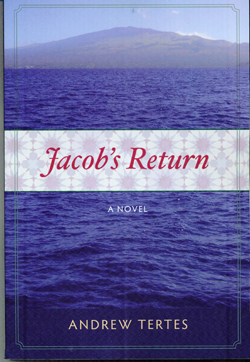 Hour after hour my prayer and pain inten­si­fied. Then it struck me. Dad's mid­dle name in Hebrew was Dov, Bear. A smile cracked through my headache. The crack grew in size until the rope of fear began to uncoil. It felt to me that an actu­al, phys­i­cal rope was unwind­ing in my legs. My legs shook with spasms over and over and over. First there were dozens of spasms, and then hun­dreds. Some shook my legs, and oth­ers, my tor­so. My head filled with gen­tle­ness. It was near­ing dawn and I was no longer thirsty.

At dawn, Chief and the oth­ers came for me, and I was smil­ing. They raised the tarp and let the sun­light in. I stood, slow­ly. Some­one point­ed to the ground. There were bear tracks around my lodge.

In the morn­ing sweat lodge after my fast, Chief asked, ​"Two Fin­gers, do you have any­thing you want to say?"

​"I'm form­ing a new rela­tion­ship with Bear," I said. And with God, I thought.

At camp, I ate a home­made break­fast of tor­tillas and eggs. The oth­ers pre­pared an arbor, a large clear­ing sur­round­ed by a wood fence and trees, where a bear dance would take place that night. Cold after the fast, I was giv­en a wool pon­cho by a man named Lucky, half-Jew­ish and half-Indi­an. I watched the prepa­ra­tions and thought about my fast. I was grate­ful for these new friends who had tak­en in a stranger and let him pray in his new­ly dis­cov­ered Jew­ish way on their ancient land.

Andrew Tertes's debut nov­el, Jacob's Return, is now available.
Andrew Tertes is an explor­er of iden­ti­ty, place, cul­ture and spir­it. His poet­ry has been pub­lished in Hawk and Hand­saw: A Jour­nal of Cre­ative Sus­tain­abil­i­ty and Poet­i­ca Mag­a­zine. He was the found­ing coor­di­na­tor of Jew­ish Heal­ing Pro­grams at Chochmat Halev in Berke­ley, California.He lives in Israel with his wife, Shoshana Gugen­heim, and his young son and daughter