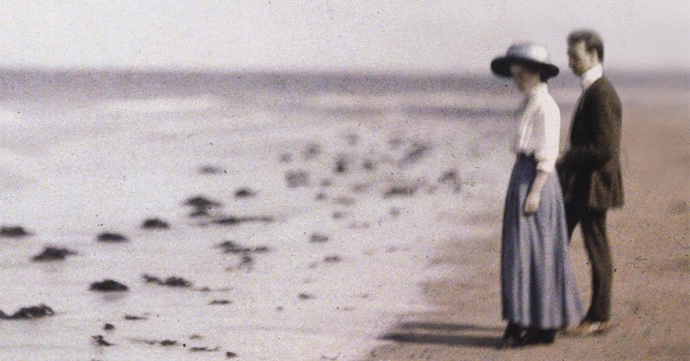 Ear­li­er this week, Janis Cooke New­man wrote about using fic­tion to under­stand his­tor­i­cal time peri­ods and why she writes his­tor­i­cal fic­tion. She is the author of the nov­el Mary: Mrs. A. Lin­coln and A Mas­ter Plan for Res­cue as well as a mem­oir The Russ­ian Word for Snow. She has been blog­ging here all week for Jew­ish Book Coun­cil's Vis­it­ing Scribe series.
Since I've been blog­ging all week about writ­ing his­tor­i­cal fic­tion, it seemed fit­ting to wrap up with a list of my five favorite his­tor­i­cal nov­els — at least out of those that have been pub­lished recently.
I'm a big fan of The New York Times Book Review. Every week, I scour it to see what I should read next. One rea­son I do this, is because I run a writ­ers con­fer­ence in the North­ern Cal­i­for­nia wine coun­try and I'm always on the look­out for authors to teach at it. But also, as a writer, I think it's impor­tant to keep up with my col­leagues — to see what new tricks they're try­ing out on the page.
Look­ing over my list, I notice that three of my rec­om­men­da­tions are set — or par­tial­ly set — dur­ing World War II, the time peri­od of my own nov­el. When I start­ed A Mas­ter Plan for Res­cue, I had trou­ble find­ing any­thing new that was set dur­ing World War II — and I do remem­ber search­ing. But late­ly, there's been a bumper crop of won­der­ful nov­els set in that era. Which kind of makes you won­der what was in the cul­tur­al ether sev­en or eight years ago that prompt­ed so many of us to write about the time period.
Per­haps a sub­ject for anoth­er blog post?
1) The Last Flight of Poxl West by Daniel Tor­day. The last time I was this excit­ed about a book, it was All the Light We Can­not See. Tor­day gives us a clev­er­ly nest­ed tale with­in a tale — a man tells the sto­ry of being a boy and read­ing the mem­oir of his dash­ing uncle's exploits as a Jew­ish RAF pilot dur­ing World War II. But the nov­el is tru­ly about sto­ries — how we tell them, and who they belong to. And every sto­ry­line with­in the book is both wry and heartbreaking.
2) A God in Ruins by Kate Atkin­son. Atkin­son cov­ers some of the same wartime ter­ri­to­ry — the Lon­don Blitz — as Tor­day in her won­der­ful nov­el, but she also does remark­able things with time in this book. She fore­goes a lin­ear nar­ra­tive line — and a sin­gu­lar point of view char­ac­ter — and takes us from the 1940s through the 1970s to the present, build­ing a world and fam­i­ly the way you'd assem­ble a vivid jig­saw puz­zle. In the end, she says some pro­found things about war and the loss­es it brings.
3) Saint Mazie by Jami Atten­berg. Mazie Phillips was a real per­son — a Bow­ery the­ater tick­et sell­er who walked the streets at night hand­ing out change to bums dur­ing the Great Depres­sion. Atten­berg had lit­tle fac­tu­al infor­ma­tion to go on to cre­ate her fic­tion­al Mazie — not much more than a Joseph Mitchell arti­cle — yet she fash­ions a flawed, big-heart­ed, dame of the streets in this fun­ny and touch­ing nov­el, using one of the most cre­ative (and tricky) struc­tures I've seen. And as if that weren't enough, Atten­berg also brings to life Mazie's unseen biographer.
4) The Fair Fight by Anna Free­man. The time peri­od is the late eigh­teenth cen­tu­ry, and the place is Bris­tol, Eng­land. But what is so amaz­ing about this nov­el — in addi­tion to the female pugilists — is the prose. Free­man invents a vivid vocab­u­lary for her char­ac­ters — a whole new lan­guage for fight­ing — that pro­pels the action for­ward with such incred­i­ble ener­gy, it leave you breath­less. This book also had two of the best female char­ac­ters I have seen in a long while.
5) All the Light We Can­not See by Antho­ny Doerr. If you have not read this com­bi­na­tion Bestseller/​Pulitizer Prize win­ner yet, what in the world are you wait­ing for? Very rarely does a writer hit the sweet spot where lumi­nous prose you read over to your­self just for the sound of it meets page-turn­ing plot that keeps you up late at night. This is the book we all wish we'd writ­ten, the book we wish we'd for­get so we could read it again for the first time. It has every­thing — World War II, a father try­ing to pro­tect his daugh­ter, an evil Nazi. What's not to like?
Janis Cooke New­man is a mem­ber of the San Fran­cis­co Writ­ers' Grot­to, on the board of Litquake, and a founder and orga­niz­er of the Lit Camp writ­ers con­fer­ence. Read more about her and her work here.
Relat­ed Content:
Janis Cooke New­man is the author of the nov­els A Mas­ter Plan for Res­cue, Mary: Mrs. A Lin­coln, and the mem­oir The Russ­ian Word for Snow. She is the founder of the Lit Camp writ­ers conference.