Post­ed by Nat Bernstein
We all have one: that book rec­om­mend­ed to us over and over again that we nev­er read. Per­haps it becomes some­thing of a per­son­al badge past a cer­tain num­ber of echoed sug­ges­tions, or an inter­nal protest against being repeat­ed­ly pigeon­holed. I have lit­tle bet­ter rea­son than that, but it's been near­ly ten years since I was first asked if I've read The Jew in the Lotus—a ques­tion posed so con­sis­tent­ly since then I can sense it form­ing before it's uttered — and no, I still have not.
The Jew in the Lotus: A Poet's Redis­cov­ery of Jew­ish Iden­ti­ty in Bud­dhist India is the 1994 best­selling chron­i­cle of the 1990 dia­logue at Dharam­sala between Tibetan rin­poches and a del­e­ga­tion of Jew­ish Bud­dhists, schol­ars, rab­bis, and mys­tics: thir­ty years into its people's exile fol­low­ing the Chi­nese occu­pa­tion of Tibet, the Cen­tral Tibetan Admin­is­tra­tion sought coun­sel from a coun­cil of Jews on orga­niz­ing and mobi­liz­ing a dias­poric eth­nic and reli­gious com­mu­ni­ty into a nation that could thrive in the mod­ern world. In an inspired and inspiring moment of inter­faith col­lab­o­ra­tion, the Dalai Lama held a forum on how these two of the world's old­est reli­gions had man­aged to with­stand both time and per­se­cu­tion up to the present day, and what they could learn from each other's his­to­ries and mod­els for the future. Kamenetz's account of the encounter found a wide, pas­sion­ate audi­ence among Jews, Bud­dhists, cler­gy and adher­ents of all faiths, and any­one inter­est­ed in the unlike­ly sur­vival of a small, eso­teric reli­gion and what wis­dom it could impart on anoth­er of its kind, fac­ing the same chal­lenges two cen­turies apart.
Mon­day was the Dalai Lama's 80th birth­day, an occa­sion com­mem­o­rat­ed through the week across the globe and with spe­cial fer­vor in New York City, where he is cel­e­brat­ing his rein­car­na­tiv­i­ty among the Tibetan denizens of the City and pil­grims from afar — among them my best friend from high school.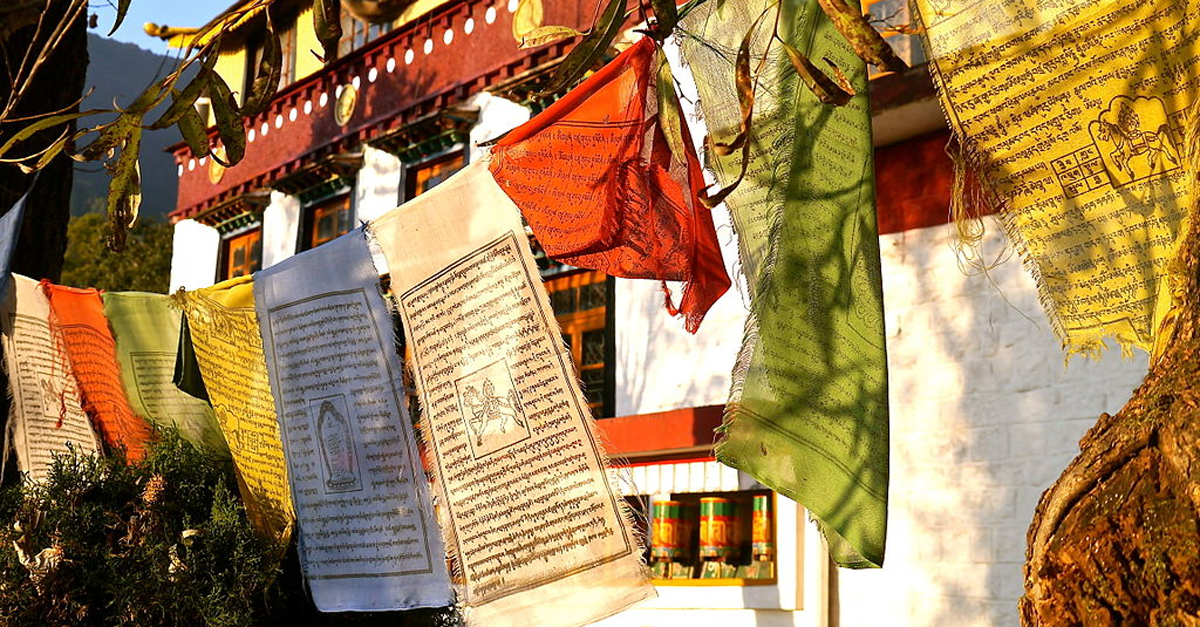 Ten­zin had been forcibly enrolled in an ESL course at the start of our Fresh­man year, at the same large dis­trict school where I took an accel­er­at­ed lan­guage pro­gram that our home school did not offer. We would wait for the bus shut­tling us back to our small, alter­na­tive high school with our win­ter coats on back­wards, a lazy accom­mo­da­tion for the back­packs we couldn't be both­ered to take off or adjust from the moment we left our class­rooms on one cam­pus until we took our seats in oppo­site cor­ners of the Sci­ence lab we shared at the sec­ond. We built a cur­so­ry friend­ship on com­plain­ing to each oth­er about our respec­tive morn­ing waste-of-time enroll­ments — until Ten­zin suc­cess­ful­ly test­ed out of the unnec­es­sary ESL class and I switched to an inde­pen­dent study, con­tin­u­ing my stud­ies through class­es at the local uni­ver­si­ty instead. By the spring semes­ter of our Sopho­more year we were coor­di­nat­ing our sched­ules to take all of our elec­tives togeth­er, claim­ing the far cor­ners of class­rooms, sit­ting in the win­dowsills and snap­ping our gum against our teeth. Any­thing that could not be grad­ed we shared only with each oth­er: our (bless­ed­ly angst-free) for­ays into cre­ative writ­ing, our most embar­rass­ing, uncon­quer­able crush­es, sto­ries from retreats and shab­ba­ton­im and their most tan­ta­liz­ing unchap­er­oned moments, ques­tions of iden­ti­ty and the val­ues with which we'd each been raised.
The first place I drove as a licensed motorist was to Tenzin's house, the same after­noon I passed my driver's test. We cel­e­brat­ed over a clas­sic Bol­ly­wood movie and Frooti frozen into man­go pop­si­cles we scooped out of their sev­ered juice­box­es with the straws. We spent our Senior year sit­ting com­fort­ably at sep­a­rate tables in the class­es we shared, oper­at­ing from oppo­site ends of the room in our benev­o­lent uni­fied reign over the school. Ten­zin held court among the ath­letes, the jocks, Mod­el UN, Black Stu­dent Union (there wasn't much oth­er sup­port for stu­dents of col­or), the funky girls, the girls who had tried out cheer­lead­ing for a neigh­bor­ing school Fresh­man year, the guys whose par­ents were fre­quent­ly out of town and pur­port­ed­ly obliv­i­ous to the SOLO cupped par­ties reli­ably thrown in their absence; I kept com­pa­ny with the musi­cians, dancers, artists, and ston­ers in and about the stu­dios on the first floor, the Sci­ence Olympiad and Mock Tri­al com­peti­tors, the edi­tors of the satir­i­cal school news­pa­per, and the unin­hib­it­ed­ly bril­liant clowns cram­ming in the same cred­its I was catch­ing up on over our final semes­ter of high school. (We left the the­ater kids to them­selves.) We would con­verge on the back lot where only seniors were grant­ed park­ing spots around the large grass square that was the hub of social activ­i­ty (for as long as it was cleared of snow); we sat on the hood of Tenzin's car and caught each oth­er up on the affairs of our peers, favorite teach­ers, fam­i­lies, and selves each day before head­ing home.
These are the exam­ples I gave when a more new­ly acquired friend asked what my rela­tion­ship with my high school best friend ​"does for me." It was an awk­ward ques­tion to con­sid­er — What does any friend­ship ​"do" for a per­son? — and it became frus­trat­ing evi­dent that these mem­o­ries were not answer­ing what was meant by it. ​"I mean, what do you two find in com­mon?" It took me a while to con­nect that this unsat­is­fied curios­i­ty about an obser­vant Jew's friend­ship with a Tibetan Bud­dhist was at its core just a vari­a­tion on the old clas­sic: ​"Have you read The Jew in the Lotus?"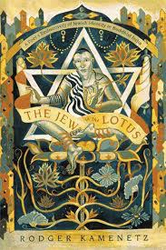 Through­out high school and since, every time some­one from my nuclear and extend­ed Jew­ish com­mu­ni­ty met or heard about Ten­zin, invari­ably I would see the inquiry scrawled their intake before the blurt as soon as the word ​"Tibetan" dropped. The Jew in the Lotus (and, indeed, the dia­logue it chron­i­cles) is by most accounts an excel­lent work, and an inter­est­ing, pro­vok­ing piece of mod­ern inter­faith his­to­ry involv­ing some of the most revered Jew­ish lead­ers and thinkers of our time — a con­cen­tra­tion of my per­son­al heros among them — yet I still cringe every time some­one insists I must read it. It's a rec­om­men­da­tion that reduces a sig­nif­i­cant rela­tion­ship in my life to a per­ceived exper­i­ment, as though it devel­oped out of a philo­soph­i­cal fas­ci­na­tion with anoth­er cul­ture instead of an innate and deep affin­i­ty between two peo­ple — who just hap­pen to each come from rich and some­what unusu­al her­itages. Our friend­ship is not a project; it is not found­ed on some mis­sion of mutu­al under­stand­ing or a quest to solve or con­tem­plate the future of the nations we belong to. One assumes I'll appre­ci­ate The Jew in the Lotus because it address­es so many of my ​"inter­ests" — but my best friend isn't an inter­est, and to sug­gest so is a sub­tle yet trou­bling exo­ti­fi­ca­tion — on the shal­low yet slip­pery end of the spec­trum of dehu­man­iza­tion — of a per­son very dear to me.
But the cul­tur­al exchange is indeed part of our rela­tion­ship. We con­nect­ed as teenagers over being raised in tra­di­tion­al house­holds and belong­ing to small and stretched com­mu­ni­ties steeped in cus­tom and faith. We spend hol­i­days togeth­er with each other's fam­i­lies as often as we can: Losar, Sukkot, Shab­bat, rin­poches' teach­ings. We learn more about our respec­tive cul­tures' death and wed­ding rites as those events become increas­ing­ly rel­e­vant to our lives. We con­tin­ue to dis­cuss our per­son­al mus­ings on iden­ti­ty, of dias­po­ra, of peo­ple­hood togeth­er; we slip into the lan­guages and names we use only at home and pick up each other's for­eign phras­es and scat­tered words; we fill each oth­er in on the polit­i­cal or vio­lent moments fac­ing our com­mu­ni­ties and the his­to­ries and com­plex­i­ties behind them.
Today the Dalai Lama begins a series of teach­ings for the peo­ple hon­or­ing him on his acces­sion to octo­ge­nar­nia. If I can make it out of the office in time, I will be join­ing his audi­ence — not to car­ry out some inter­faith agen­da, not to observe a for­eign sacred space, but to sit with my friend's fam­i­ly at an occa­sion impor­tant to them, with­out any thought beyond that as to what it means to be a Jew in the lotus.
Relat­ed Content:
Nat Bern­stein is the for­mer Man­ag­er of Dig­i­tal Con­tent & Media, JBC Net­work Coor­di­na­tor, and Con­tribut­ing Edi­tor at the Jew­ish Book Coun­cil and a grad­u­ate of Hamp­shire College.