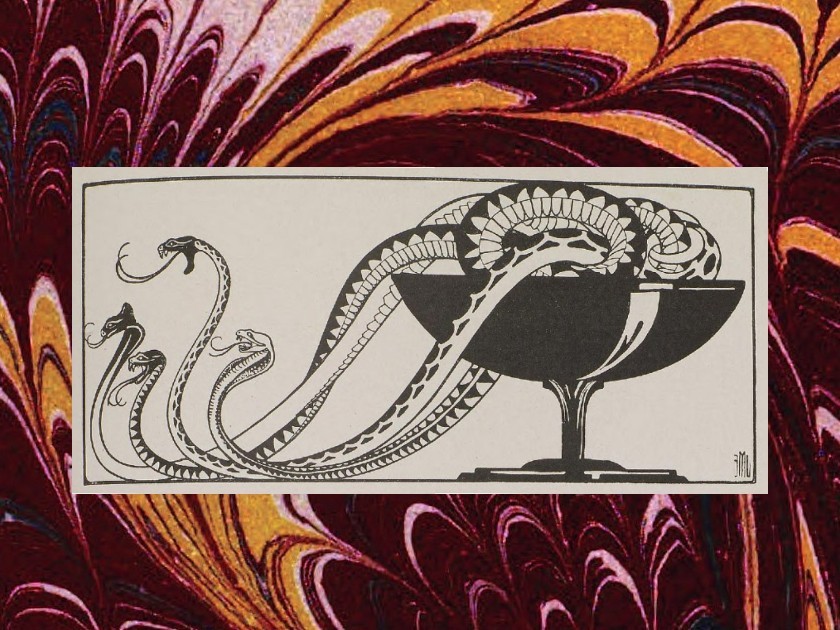 Far from pure­ly escapist – though who couldn't use a lit­tle escape? – the fan­ta­sy genre can be a won­der­ful tool for explor­ing cul­ture and reli­gion, faith and iden­ti­ty, the past and the present, all at once. While writ­ing From Dust, a Flame, my forth­com­ing con­tem­po­rary fan­ta­sy, I spent as much time research­ing the his­to­ry of the Jew­ish Quar­ter in Prague as I spent deep-div­ing into Jew­ish folk­tales. Rit­u­als of shi­va and Shab­bat pre­oc­cu­pied me as much as rit­u­als for pro­tec­tion against shed­im, the cre­ation of golems. Giv­en the pow­er­ful mythol­o­gy of Judaism, it's no won­der that today's authors use fan­ta­sy ele­ments to retell beloved Jew­ish sto­ries, and to add ele­ments of our own.
Here are a few Young Adult books, both recent­ly pub­lished and upcom­ing, that delve into the par­tic­u­lar mag­ic of our peo­ple, as well as the mon­sters that haunt us.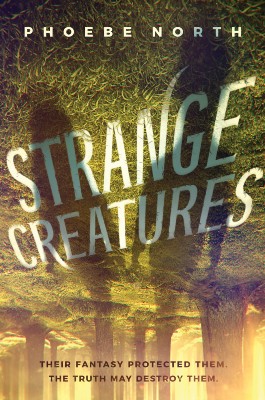 Phoebe North's Strange Crea­ture is a con­tem­po­rary light fan­ta­sy about grief, trau­ma, and the sto­ries we tell our­selves in order to cope. Annie and her big broth­er, Jamie, were insep­a­ra­ble grow­ing up, promis­ing to always take care of one anoth­er. As an escape from the world and its gen­dered expec­ta­tions of them, they imag­ined a world behind their house called Gum­lea, a place full of fan­tas­ti­cal crea­tures where nobody could find them.
Then Jamie dis­ap­pears, dev­as­tat­ing every­one who loves him. Only Annie holds onto hope as the years go by, believ­ing that Jamie has some­how found his way into Gum­lea, and that she can bring him back. In addi­tion to queer rep­re­sen­ta­tion, this sto­ry shows an inter­faith fam­i­ly — Annie's moth­er is Jew­ish, her father Catholic — an expe­ri­ence that will res­onate with many read­ers today.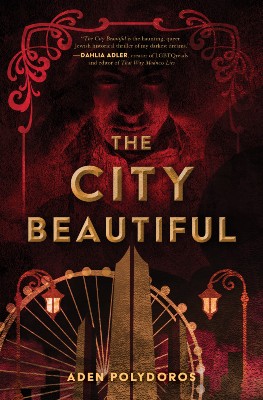 In The City Beau­ti­ful, a queer his­tor­i­cal fan­ta­sy with strong hor­ror ele­ments, Aden Poly­doros takes us back to the World's Columbian Expo­si­tion of 1893. Or rather, to its out­skirts, where boys like Alter — a Roman­ian Jew­ish immi­grant — are sim­ply try­ing to sur­vive. When his best friend falls vic­tim to whomev­er has been mur­der­ing Jew­ish boys, Alter is pos­sessed by his friend's dybbuk.
Along with a boy from his past, who Alter has deep and dan­ger­ous feel­ings for, he must track down the killer before the killer finds him… or before the dyb­buk takes over his body for good. With Poly­doros' next project announced, a YA sec­ond-world fan­ta­sy inspired by Slav­ic mythol­o­gy, he is absolute­ly an author to watch.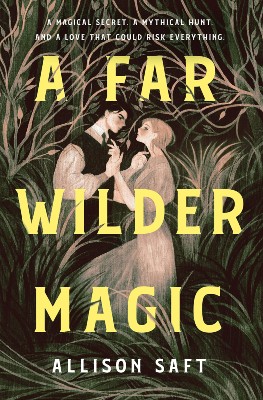 Just because a sto­ry is sec­ond-world fan­ta­sy doesn't mean it isn't deeply Jew­ish. In Alli­son Saft's sopho­more nov­el, Mar­garet Wel­ty may not be explic­it­ly Jew­ish, but her peo­ple, the Yu'adir, are clear­ly cued as such; addi­tion­al­ly, West­on Win­ters, the oth­er half of this dual POV, is cued as Irish Catholic. The world they inhab­it, New Albion, evokes 1920's Amer­i­ca, com­plete with a pow­er­ful Protes­tant-cued estab­lish­ment. Set dur­ing a mag­i­cal hunt for the last liv­ing myth­i­cal crea­ture, Mar­garet and West­on must team up not only to win the hunt, but to con­front the prej­u­dice rife in their soci­ety in this fas­ci­nat­ing book.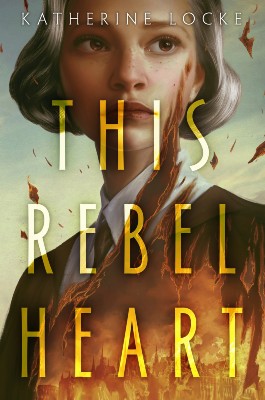 This Rebel Heart by Kather­ine Locke (avail­able for pre­order, out
4

/

5

/

22

)

Locke's pre­vi­ous entry in the Jew­ish fan­ta­sy genre was the Syd­ney Tay­lor Hon­or-win­ning Bal­loon­mak­ers Duol­o­gy. Next up is This Rebel Heart, a queer his­tor­i­cal fan­ta­sy pitched as The Foun­tains of Silence meets Spin­ning Sil­ver. Set dur­ing the 1956 Hun­gar­i­an Rev­o­lu­tion in post-WWII Budapest, This Rebel Heart fol­lows Csil­la, a girl des­per­ate to leave the coun­try she has always loved after the Com­mu­nists seized pow­er, and her par­ents were mur­dered by the Sovi­et police.
This also means leav­ing behind the mag­ic riv­er that used to keep her fam­i­ly safe. But when her par­ents are unex­pect­ed­ly exon­er­at­ed and talk of rev­o­lu­tion begins to grow, Csil­la has to weigh the love that remains in her heart for her coun­try — and the mag­ic that remains there — against leav­ing and let­ting it all burn behind her. The sto­ry explores a moment in time that's less known, and themes that will be famil­iar to many Jew­ish readers.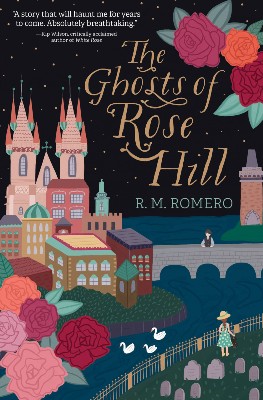 The Ghosts of Rose Hill by R. M. Romero (avail­able for pre­order, out
5

/

3

/

22

)

I loved R. M. Romero's debut, The Doll­mak­er of Krakow, and I'm wild­ly excit­ed for The Ghosts of Rose Hill. Ilana Lopez, a bira­cial Jew­ish girl and aspir­ing vio­lin­ist, is sent to stay with her aunt in Prague. Her immi­grant par­ents hope that wit­ness­ing her aunt's life as an artist will per­suade her to choose a safer career. Instead, Ilana finds a city full of mag­ic, ghosts (like the long-dead boy who haunts the Jew­ish ceme­tery behind her aunt's cot­tage), and some­thing much dark­er. Promis­ing the lyri­cal lan­guage, lush set­ting, and fairy tale qual­i­ty Romero deliv­ered in her first book, this nov­el-in-verse is one not to miss.
Rebec­ca Podos is the Lamb­da Lit­er­ary Award-win­ning author of YA nov­els, includ­ing The Mys­tery of Hol­low Places, Like Water, and The Wise and the Wicked, and co-edi­tor of the YA anthol­o­gy Fools in Love. Find her online at www​.rebec​ca​po​dos​.com.