Post­ed by Nao­mi Firestone-Teeter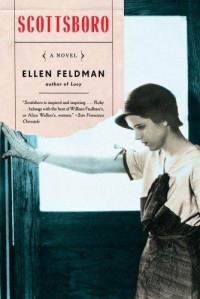 Con­grat­u­la­tions to 2008 – 2009 NET­WORK author Ellen Feld­man on mak­ing the 2009 Orange Prize short­list for her title Scotts­boro.
The Orange prize was set up in 1996 to cel­e­brate and pro­mote fic­tion by women through­out the world to the widest range of read­ers pos­si­ble and is award­ed for the best nov­el of the year writ­ten by a woman in the Eng­lish lan­guage. Any woman writ­ing in Eng­lish, what­ev­er her nation­al­i­ty, coun­try of res­i­dence, age or sub­ject mat­ter, is eli­gi­ble. The win­ner will receive a cheque for £30,000 and a lim­it­ed edi­tion bronze known as a ​'Bessie'.
The com­plete shortlist:
Scotts­boro, by Ellen Feld­man
The Wilder­ness, Saman­tha Har­vey
The Inven­tion of Every­thing Else, by Saman­tha Hunt
Mol­ly Fox's Birth­day, Deirdre Mad­den
Home, by Mar­i­lynne Robin­son
Burnt Shad­ows, Kami­la Shamsie
For more infor­ma­tion on the Orange Prize, please vis­it here.