Ear­li­er this week, Darin Strauss wrote about wrestling with faith and about what we believe. He has been blog­ging all week for the Jew­ish Book Coun­cil and MyJew­ish­Learn­ing.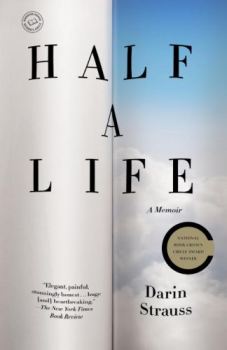 Last week, the Amer­i­can Jew­ish Com­mit­tee renounced a state­ment made by one of its staffers. The AJC's Direc­tor on Anti-Semi­tism sug­gest­ed that some Israel sup­port­ers are dis­tort­ing the 1964 Civ­il Rights Act when they argue that col­leges – that hire anti-Israel pro­fes­sors and sup­port anti-Israel ral­lies – are in vio­la­tion of the law. The Direc­tor said that the Israel sup­port­ers went too far.
I am a col­lege pro­fes­sor and a Jew – and a sup­port­er of the State of Israel – but the issue is too com­pli­cat­ed for me to address direct­ly, with any­thing like author­i­ty. But it did remind me — as it prob­a­bly does you — of deal­ings I've had with rel­a­tives. The issue is too divi­sive to leave many Jew­ish fam­i­lies untouched.
In my case, I have rel­a­tives who will brook no crit­i­cism of any Israeli gov­ern­ment. (And I'm sure they'd com­plain that I crit­i­cize Israel too quickly.)
I feel pas­sion­ate­ly about it. I have argued that cur­rent Likud poli­cies are unjust and what's more – though I don't think there shouldn't need to be a ​"what's more" – strate­gi­cal­ly bad for Israel. For this crit­i­cism I've been asked: ​"Why do you hate Israel?" ​"Why are you a self-hat­ing Jew." Nei­ther of these things is true about me: I don't hate Israel and I'm not a self-hat­ing Jew. (Well, there are things about myself I dis­like, but Judaism isn't among them.) The point isn't just that any dis­ap­proval of Israel over any issue is tak­en for anti-Semi­tism; it's that both sides are so emo­tion­al, and dis­agree so hearti­ly about this when they agree on most oth­er things.
As for me, I under­stand why my argu­ments dri­ve my rel­a­tives crazy. The rea­sons are clear. 1) The oth­er side is worse; Arab nations and the more rad­i­cal Islamists among them are unrea­son­able, and fright­en­ing, and undoubt­ed­ly behave worse than Israel does. 2) There is a dis­pro­por­tion­ate response in world opin­ion; Israel is con­demned for every mis­de­meanor it com­mits, while much more seri­ous vio­la­tor nations face no pub­lic oppro­bri­um, at all. The rea­son seems to be anti-Semi­tism. 3) Israel has been attacked by bel­liger­ent neigh­bors and so needs the sup­port of its sup­port­ers at all times.
These are all true. But it's equal­ly true that Israeli sup­port­ers in the U.S. often have a hard time admit­ting that hard­ships were suf­fered by Arabs dur­ing the 1948 War of Inde­pen­dence: that the Pales­tin­ian griev­ance is real. (Iron­i­cal­ly, Israelis have come to terms with this – and are more hon­est about it – than we Amer­i­cans are. Read any of the Israeli ​"New His­to­ri­ans.") And it's also true that, on the set­tle­ments issue, there is a lot of room for dis­agree­ment. Being crit­i­cal of a par­tic­u­lar government's par­tic­u­lar pol­i­cy does not equal abandonment.
Again, I know the oth­er side would dis­agree and call me naive. What strikes me is that, if we can't agree among our­selves about it — if Amer­i­can, pro-Israel Jews are so divid­ed — is it any won­der that the prob­lem has per­sist­ed for over 50 years?
Darin Strauss is the author of Half a Life
, More Than It Hurts You
, Chang and Eng
, and The Real McCoy
.
Darin Strauss's most recent book, The Queen of Tues­day, came out in August 2020 and was a Wash­ing­ton Post best book of the year, among oth­ers. He's also the author of the best­selling nov­els Chang & Eng, The Real McCoy, More Than It Hurts You, the NBCC-win­ning mem­oir Half a Life, and a best­selling com­ic-book series, Olivia Twist. These have been New York Times Notable Books; and Newsweek, Los Ange­les Times, San Fran­cis­co Chron­i­cle, Ama­zon, Chica­go Tri­bune and NPR Best Books of the Year, among others.
The recip­i­ent of a Guggen­heim Fel­low­ship, a Nation­al Book Crit­ics Cir­cle Award, an Amer­i­can Library award, and numer­ous addi­tion­al prizes, Strauss has been trans­lat­ed into four­teen lan­guages and pub­lished in nine­teen coun­tries. In addi­tion, Darin has col­lab­o­rat­ed on screen­plays with Gary Old­man and Julie Tay­mor, and is a Clin­i­cal Pro­fes­sor of Fic­tion at New York Uni­ver­si­ty. He is cur­rent­ly a final­ist for the Joyce Car­ol Oates Award.