Micol Ostow, author of So Punk Rock (And Oth­er Ways to Dis­ap­point Your Moth­er)
, is guest-blog­ging all week with MyJew­ish­Learn­ing and Jew­ish Book Council.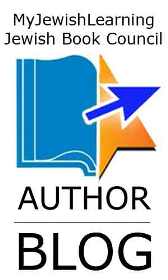 It occurs to me that after the some­what irrev­er­ent tone of my last post, I may have giv­en the impres­sion that I've tak­en a very ​"out with the old, in with the new" atti­tude toward Jew­ish children's lit­er­a­ture. And while I do (clear­ly) appre­ci­ate authors who are incor­po­rat­ing reli­gious and spir­i­tu­al themes into fresh, mod­ern nar­ra­tives, obvi­ous­ly I didn't become a young adult author myself with­in a vac­u­um. Every aspect of both my writ­ing, and my vision of the kid-lit land­scape is shaped by the books that influ­enced me when I was young.
As a child, I was a vora­cious read­er. Tru­ly, the print­ed word was prac­ti­cal­ly a com­pul­sion for me, almost a vice of sorts. In my dark­est hours, it built to the point where my par­ents would lit­er­al­ly beg me, in the sum­mer­time, to go out­side, for the love of Hashem, and expose my sad, pal­lid skin to some fresh air and a lit­tle bit of Vit­a­min D. (I ignored them, of course.)
When left to my own devices, I grav­i­tat­ed, like so many girls, to the Lit­tle House series of books, or to Noel Streatfield's ​"shoes" sto­ries. It's hard to get between a mid­dle grade read­er and her bal­let, or her bon­nets, after all. Lat­er came what was almost a fore­gone con­clu­sion: Judy Blume, and lat­er still, Francine Pas­cal, whose Sweet Val­ley series set the tone for my own sum­mer-camp romance fantasies.
For the record, my love life was nev­er as juicy as the Wake­field twins'. Still, I was, after all, a Solomon Schechter stu­dent, and no mat­ter how all-Amer­i­can my extracur­ric­u­lar read­ing aspired to be, Jew­ish lit­er­a­ture per­me­at­ed. I gained per­spec­tive on the Low­er East Side ten­e­ment lifestyle (his­to­ry, reli­gion, and cul­ture, all wrapped up in one!) from the five mis­chie­vous sis­ters of Syd­ney Taylor's All of a Kind Fam­i­ly. I recon­sid­ered my grandmother's gefilte fish, a time-worn recipe passed down through many gen­er­a­tions, after read­ing The Carp in the Bath­tub
(Bar­bara Cohen and Joan Halpern). (Don't wor­ry; my squea­mish­ness was short-lived. The fact that we've resort­ed to store-bought now that my grand­moth­er is no longer with us is one of the great dis­ap­point­ments of my adult life.) Judy Blume​'s Star­ring Sal­ly J. Freed­man as Her­self
was my first real­iza­tion that the Holo­caust was indeed a tragedy that reached beyond the aca­d­e­m­ic, anti­sep­tic envi­rons of a school assembly.
The fan­tas­tic thing about being some­one who reads a lot is that it often goes hand-in-hand with read­ing wide­ly. And while of course I have my own pro­cliv­i­ties and pref­er­ences, I've learned that you can't take the Shalom Ale­ichem out of the girl.
Not com­plete­ly, any­way. And frankly, I wouldn't have it any oth­er way.
I'm get­ting mar­ried soon, to a man who was raised with very sim­i­lar reli­gious val­ues as my own. We recent­ly sat down with our rab­bi to dis­cuss our vision for the Jew­ish house­hold we plan to build together.
I imme­di­ate­ly thought back to book fairs, library vis­its, and nights lis­ten­ing to my moth­er or father read to my broth­er and me. Cer­tain prac­tices, habits, and deci­sions are easy; you can bet that my con­tri­bu­tion to our home will include a healthy dose of K'ton Ton. And then some.
Mical Ostow is a young adult writer liv­ing and work­ing in New York City. If she were any more kosher, she'd be total­ly traif. Or so they say. Vis­it Micol at www​.micolostow​.com.