In her last post, Jen­nifer Traig
looked at the changes from her past year. She is guest-blog­ging all week for MJL and JBC.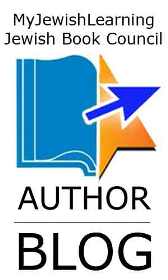 Recent­ly my hus­band and I moved to a new house. Because we had to sort, pack, and trans­port an entire house worth's of stuff while work­ing full­time, car­ing for our new­born, and func­tion­ing on four hours of sleep, we thought it would also be a good time to cat­a­log and label our entire library.
So we did, and by we, I mean Rob. It was an enor­mous project. Although we rarely watch less than eight hours of TV a day, we like to think of our­selves as read­ers, too, and over the years we've acquired a lot of books. Rob alone has close to three thou­sand. My own books are few­er in num­ber but wider in range, includ­ing such eclec­tic gems as The Twinkies Cook­book
and Snoop Dogg's Love Don't Live Here No More: Book One of Dog­gy Tales
.
A few hun­dred hours lat­er, the P‑Touch was smok­ing but every book was labeled and shelved in order­ly rows. We're still mar­veling at how neat it all is. Orga­ni­za­tion is new to us, our res­o­lu­tion for the year 5770. Before the move, a third of the books sat in mildew­ing box­es buried under­neath the recy­cling on the back porch. The Chica­go Man­u­al of Style served as a coast­er, the self-help books as ottomans. Mai­monides was next to Miles Davis, and the col­lect­ed works of William James were mixed in with back issues of Us Week­ly where they belonged.
Now it's more order­ly. Rob labeled and arranged each title by its Library of Con­gress cat­e­go­ry num­ber. This has led to some inter­est­ing jux­ta­po­si­tions. Because they are both works of per­son­al non­fic­tion, The Essays of Mon­taigne
end­ed up next to Me Write Book: It Big­foot Mem­oir
. And we couldn't help note with mild alarm that all our books on the Bible are, per Library of Con­gress des­ig­na­tion, now labeled ​"BS."
As for the Book of Life we'll be talk­ing about all this week, I don't have a copy, but the Library of Con­gress does―quite a few, in fact. The Library cat­a­log shows 84 dif­fer­ent books by that title. Of these, thir­teen are about the Bible (BS); two are about the occult (BF); one is about inter­nal med­i­cine (RC); and two are actu­al­ly about death (BM). Anoth­er one includes con­tri­bu­tions by Richard Pry­or, Jack Nichol­son, Tina Turn­er, and Madon­na (PN). My favorite, by Hyman Molod, is about ​"the prin­ci­ples of clean eat­ing." That's prob­a­bly just a clunky trans­la­tion of kashrut, but it does seem worth not­ing that the author holds a 1944 patent for some­thing called a ​"poul­try dip­ping system."
Me, I'll be stick­ing to apples and hon­ey. G'mar hatimah tovah.
Jen­nifer Traig is the author, most recent­ly, of Well Enough Alone: A Cul­tur­al His­to­ry of My Hypochon­dria
, as well as Dev­il in the Details: Scenes from an Obses­sive Girl­hood
, and Judaik­itsch: Tchotchkes, Schmattes and Nosh­erei
, and the edi­tor of The Autobiographer's Hand­book: The 826 Nation­al Guide to Writ­ing Your Mem­oir
. She lives in Ann Arbor.