On Tues­day, Tri­na Rob­bins wrote about a Jew­ish woman who drew comics. She has been blog­ging all week for the Jew­ish Book Coun­cil and MyJew­ish­Learn­ing​'s Vis­it­ing Scribe.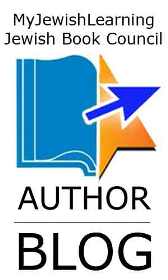 Last month I flew to Seat­tle to attend the first Geek­Girl­Con (but not the last!). Geek­Girl­Con is for the Rest of Us; maybe not 99%, but def­i­nite­ly 52%, the women who have for so long been shut out of a male-dom­i­nat­ed comics indus­try, and all the relat­ed male-dom­i­nat­ed indus­tries, like com­put­ers and gam­ing. It's for us geeky girls who spent our high school years as out­siders, nev­er cheer­lead­ers, nev­er dat­ing the foot­ball team (often nev­er dat­ing at all!), but with our noses buried in sci­ence fic­tion or fan­ta­sy books or comics. All those geeky girls have grown up into enthu­si­as­tic and tal­ent­ed young women who are mak­ing great clothes and jew­el­ry, cre­at­ing won­der­ful new comics — and with not a super­hero in the bunch. The ener­gy lev­el in the rooms was high and optimistic.
Instead of com­plain­ing about the insult­ing­ly gigan­tic-breast­ed women in the main­stream, male-ori­ent­ed comics, the Geek­Girls are draw­ing comics for them­selves, which means for us. They're telling sto­ries that we Geek­Girls (and as the old­est per­son at that con­ven­tion, I'm still a Geek­Girl) can read and iden­ti­fy with, and draw­ing them beau­ti­ful­ly. I was on a pan­el devot­ed to Wom­an­thol­o­gy, a new women's anthol­o­gy project that raised their goal of $25,000 in pro­duc­tion funds via Kick­starter in under 20 hours. By the end of the fundrais­ing peri­od a month lat­er, they had raised $109,301, mak­ing Wom­an­thol­o­gy the most-fund­ed comics project to date. I'm hon­ored to be one of the con­trib­u­tors. I told the audi­ence about my Lily Renee graph­ic nov­el, and one woman said to me after the pan­el that she was moved to tears just learn­ing about Lily's story.
The week before I left for Seat­tle, the Occu­py Wall Street move­ment had already spread to oth­er cities: Portland,Seattle, Los Ange­les, and my city, San Fran­cis­co. But I'd been too busy meet­ing my dead­lines to vis­it to their encamp­ment. Final­ly this past week­end, I found the time. I brought with me a bag filled with the stuff hotels give you: sham­poos, lotions, tooth­brush­es, hair­brush­es, mend­ing kits, lit­tle bot­tles and pack­ages I always tossed into a draw­er upon return­ing home from my trav­els, fig­ur­ing I'd have a use for them one day. So I final­ly had a use for them; I donat­ed them to the red cross tent. Then my part­ner and I toured the encamp­ment. It was neat and clean — as neat as a tent city could be — and they had even put up a library tent. So the next day, my part­ner and I returned, this time with a car­ton of comics for the library tent. Our vis­it this time coin­cid­ed with a march to the Occu­py encamp­ment from the peo­ple of Glide Memo­r­i­al Church, one of the most promi­nent­ly lib­er­al church­es inAmer­i­ca, led by the Rev­erend Cecil Williams. They had come to offer sol­i­dar­i­ty to the peo­ple of the Occu­py movement.
With the excep­tion of a few seri­ous­ly decrepit old hip­pies (for a change I was NOT the old­est per­son!), the peo­ple of the Occu­py encamp­ment were, like the women at Geek­Girl­Con, young and enthu­si­as­tic, and like Geek­Girl­Con, the ener­gy lev­el was high and opti­mistic. Some­how active, car­ing, opti­mistic young peo­ple skipped a gen­er­a­tion, if not sev­er­al. There was very lit­tle in the way of real polit­i­cal activ­i­ty in the 90s, and less in the first decade of the 21st Cen­tu­ry. Amer­i­ca seemed list­less and depressed. But now young peo­ple are back in action, and I can see them mak­ing changes. I marched my last march in the ear­ly 90s, for abor­tion rights. I'm too old to camp out on con­crete. But I can do what I can to help and cheer on the young change-mak­ers. This world is yours!
Tri­na Rob­bins is the author of the just-released Lily Renee: Escape Artist.