Glo­ria Spiel­man​'s most recent book, Mar­cel Marceau: Mas­ter of Mime, is now avail­able. Mar­cel Marceau: Mas­ter of Mime won a sil­ver medal in the 2011 Moon­beam Children's Book Awards. Glo­ria will be blog­ging here all week for the Jew­ish Book Coun­cil and MyJew­ish­Learn­ing​'s Author Blog.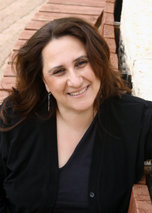 When I'm back in Lon­don there's a build­ing I like to vis­it. If you're an art lover and you've been to Lon­don you may know the place. It's the Whitechapel Gallery in London's East End. But it's not the art that I go for, it's the build­ing itself or rather its new-old addi­tion – the for­mer Whitechapel Library.
The orig­i­nal gallery build­ing opened in in London's East End in 1901. It seemed like an odd loca­tion. The neigh­bour­hood was dodgy. Out­siders were scared to set foot in the area. In his book Peo­ple of the Abyss, the writer Jack Lon­don tells of the hor­ri­fied reac­tions of peo­ple when, in 1902, he told them he was plan­ning on liv­ing there for a while. ​"You don't want to live down there!" they said alarmed." Lon­don fared no bet­ter with the good folks at Thomas Cook and Son, an Eng­lish trav­el com­pa­ny that sent intre­pid trav­el­ers all over the world and refused to take him a stone's throw away to the East End. You can't do it you know," they told him ​"It is so – ahem – unusu­al. Con­sult the police."
For­tu­nate­ly this was also the age of phil­an­thropists with the win­ning com­bi­na­tion of a zeal for social reform and deep pock­ets. Samuel Augus­tus Bar­nett, a social reformer and cler­gy­man who'd moved to the East End, believed that the poor folks, native born and immi­grants, in the crowd­ed Whitechapel ten­e­ments deserved a library no less than Lon­don­ers in wealth­i­er areas. He per­suad­ed John Pass­more Edwards, anoth­er social reformer, to dig into his wal­let and fund a library for the res­i­dents of Whitechapel. The library opened in 1892. And what a library it was.
They called it The Uni­ver­si­ty of the Ghet­to and it acquired leg­endary sta­tus. The area was home to vast num­bers of poor Jew­ish immi­grants with a thirst for knowl­edge. Because of Jew­ish bor­row­ers the library built up the largest col­lec­tion of Jew­ish and Yid­dish lit­er­a­ture in any British library. It was a refuge and meet­ing place for all-sorts: rad­i­cal thinkers, school chil­dren, dock­ers, office work­ers and down and outs. They browsed the shelves and sat at the wood­en tables in the read­ing room. And the list of writ­ers and artists who got their start at num­ber 77 Whitechapel High Street was long.
But times change. When it came time for me to join the library it was the late 1960s and the writ­ing was already on the wall for the Jew­ish East End. The Jews had start­ed mov­ing on to pas­tures sub­ur­ban. The gen­er­a­tion of writ­ers, artists, schol­ars, sci­en­tists, doc­tors and lawyers who'd got their start at the library had made their way in the world. At age five I knew noth­ing of the legions of read­ers that had gone before me. But the day I stepped over the thresh­old of num­ber 77 Whitechapel High St and walked past the glazed tile pic­ture of the old Whitechapel Hay­mar­ket, the library worked its mag­ic. Num­ber 77 became my sec­ond home. I asked to be tak­en to the library at every oppor­tu­ni­ty. When I was old enough I dis­ap­peared there for hours. You name it, I've read it. My favourite was Jew­ish lit­er­a­ture. Like thou­sands before me, I sat at the wood­en tables along­side all sorts.
Back home one uni­ver­si­ty vaca­tion, I returned to the library only to dis­cov­er that Jew­ish lit­er­a­ture had dis­ap­peared. The dwin­dling Jew­ish com­mu­ni­ty had tak­en its toll and the books had been moved to the base­ment. ​"Not much call for them any­more I'm afraid," the librar­i­an told me. ​"Would you like to see them?" she asked. Of course I did. The care­tak­er opened a door and led me down dark stairs into the library base­ment. It was a Jew­ish bibliophile's par­adise. I wan­dered the shelves of books and yel­low­ing old news­pa­pers in Yid­dish and Eng­lish. Many I'd read, some I'd been mean­ing to read, some held no real inter­est and oth­ers were in Yid­dish which I bare­ly read, but still each book was somebody's world. How many worlds were dumped here under­neath the feet of the pedes­tri­ans of Whitechapel High St?
From time to time I would vis­it my books. It was won­der­ful down there in the base­ment. Just me and my books. Occa­sion­al­ly a mem­ber of the library staff would pop their heads in to check on me. In time, the library sold off the books to uni­ver­si­ty libraries. I bought some. Today they sit on my shelves. Occa­sion­al­ly, when I have writ­ers' block I'll open one, just the smell of the old paper with its pati­na of thumbprints of gen­er­a­tions of Jew­ish immi­grants is enough to ignite the imag­i­na­tion again.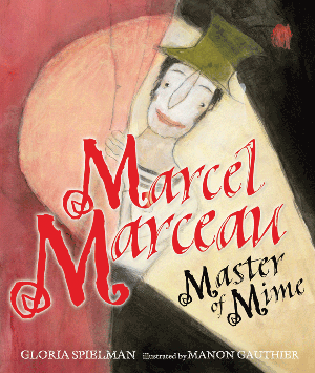 In August 2005, Whitechapel Library closed its doors after 113 years. It reopened a tube sta­tion away as the Idea Store, a fab­u­lous 4 storey build­ing with thou­sands more books, a café, free inter­net, a crèche and even a dance stu­dio. I do believe Pass­more Edwards would have approved.
The old build­ing was bought by the Whitechapel Gallery next door. In 2009 it reopened as part of the Gallery after a mas­sive ren­o­va­tion. Not long after, I went to check on the old girl. The Hay­mar­ket was gone. The orig­i­nal stair case and balustrade up to the read­ing room remained. There was not a trace of the old dark base­ment. Instead of books, you'll find bright­ly lit toi­lets and a baby chang­ing room. Up the in old read­ing room, the doors and win­dows looked just the same. And those old wood­en tables were just as I remem­bered. I got chat­ting to the young woman at the front desk. I men­tioned I'd come to see the old library. ​"Fun­ny, we've had a few peo­ple like you want­i­ng to see the old library. Must have been a spe­cial place."
I popped in again last month. Up in the old read­ing room on the first floor I shared my mem­o­ries with the Gallery archivist. He told me: ​"Some peo­ple come here and say they just want to stroke the tables." Makes sense to me.
Check back all week for more posts from Glo­ria Spiel­man.