On Mon­day, Glo­ria Spiel­man wrote about the Uni­ver­si­ty of the Ghet­to. Her most recent book, Mar­cel Marceau: Mas­ter of Mime, is now avail­able. She will be blog­ging here all week for the Jew­ish Book Coun­cil and MyJew­ish­Learn­ing​'s Author Blog.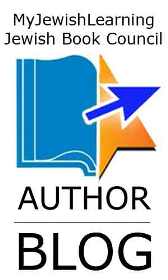 It all start­ed back in March 1999. We'd just got our very first home inter­net con­nec­tion and I was set­ting off to nav­i­gate cyber­space and fig­ure out what exact­ly was out there in that World Wide Web thing that every­one was going on about. These were the days of the Netscape brows­er and dial-up inter­net, which hogged the phone line and meant that you could either surf or make a phone call but not at the same time. My hus­band had assured me that the inter­net would help my writ­ing. I was about to dis­cov­er he was right.
I'd been try­ing my hand at writ­ing, but what to do with my efforts? Were they any good? How bad were they real­ly? And how would I know? Per­haps I ought to take up flower arrang­ing instead? I should prob­a­bly have some­one read my work, but who? I knew no oth­er writ­ers, nei­ther pre- nor post-pub­lished. On the oth­er hand, per­haps it was all for the best as who wants to be sit­ting face to face with a per­son as they tell you, as we say in cock­ney, that your work is, a load of codswal­lop. So, the path of least resis­tance looked very invit­ing and I tucked those man­u­scripts away in my fil­ing cab­i­net and the dust began to settle.
But now there was this thing called the Inter­net. It seemed quite clear that Arthur Clarke had been right after all and advanced tech­nol­o­gy was most cer­tain­ly indis­tin­guish­able from mag­ic. A click of the mouse and every­thing I want­ed to know was now at the tips of my fin­gers, email lists, writer's boards and forums, ask any ques­tion and it shall be answered instant­ly. Mag­ic, definitely.
One day I saw an email on a writ­ers list that a new cri­tique group was start­ing up and open to new mem­bers. Time to fish out those old man­u­scripts. I sent off an email say­ing I would like to join. I was accept­ed. It was Decem­ber 1999. One of our mem­bers was a pub­lished writer, there to point us in the right direc­tion and the rest of us were just begin­ning to feel our way in the world of books and writing.
We intro­duced our­selves and began to share our writ­ings. The last per­son who'd looked at my cre­ative writ­ing had been my high school Eng­lish teacher. And I'd nev­er ever giv­en any­one writ­ing advice. I learned on the job. Gen­tly we encour­aged each oth­er to kill our dar­lings, cut the ver­biage, rethink the sto­ry arc. And thank­ful­ly no men­tion of cob­blers. Most impor­tant­ly we encour­aged each oth­er to nev­er ever to give up. Soon we were shar­ing much more than writ­ing. Grum­bles and gripes, joys and gig­gles. Some weeks none of us sub­mit­ted a thing but still we talked and laughed. Babies were born, mar­riages cel­e­brat­ed, jobs lost and gained, the grum­bles and gripes shared many words writ­ten and lots of laughs. We had no rules, none what­so­ev­er. Any­one could sub­mit any­thing at any time. When one of us was on a roll we all helped. What­ev­er was need­ed. As Ver­lie says, ​"I always love those on a roll times when the whole group lights up to cel­e­brate one writ­ing obsessed mind on fire."
My friends helped me in oth­er ways. These days I have a Kin­dle and so many books can be accessed on the inter­net. But in those ear­li­er days, liv­ing in Israel, an Eng­lish read­ing addict and writer could have gone nuts with try­ing to get their book fix. I did. My friends knew this and came to my res­cue. I nev­er asked, but, it hap­pened that I would come home to an email, say­ing, ​'We had a bit of a clear-out, went to a garage sale. Just got back from the post office. There's a box of books on their way to you." Or, ​"just got this year's Writ­ers Mar­ket. I'm putting last year's in the mail."
I had joked that one day we would have our very own book­shelf. It was just a joke. But then our first mem­ber had her book pub­lished, then anoth­er and anoth­er. Today we have over two dozen books to our name. That shelf is start­ing to fill up. I even ded­i­cat­ed my first book to the group, along with my moth­er and my hus­band. Twelve years lat­er and it's a very dif­fer­ent writ­ing life.
Oh, and just one thing. Did I men­tion I've nev­er actu­al­ly met any of my friends face to face? Or even spo­ken on the phone: A pret­ty old-fash­ioned way of com­mu­ni­cat­ing when you think of it. Some­times I think we're not unlike Helene Hanff, Frank Doel and the staff of, 84 Char­ing Cross Road. Thomas Lask, writ­ing in The New York Times about Hanff's book, said, ​"Here is a charmer: a 19th-cen­tu­ry book in a 20th cen­tu­ry world." Per­haps one day, we'll be a 20th cen­tu­ry book in a 21st cen­tu­ry world. It is all down to the writ­ten word and that inter­net thing.
Glo­ria Spiel­man is the author of Mar­cel Marceau: Mas­ter of Mime.