Michelle Haimoff​'s debut nov­el, These Days Are Ours, is now avail­able. She will be blog­ging here all week for Jew­ish Book Coun­cil and MyJew­ish­Learn­ing.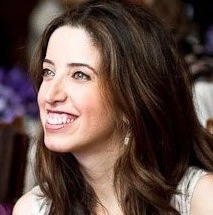 I real­ized late in life that my par­ents weren't your typ­i­cal Baby Boomers. My dad wasn't anti-estab­lish­ment. My moth­er wasn't a fem­i­nist. Ask them about Wood­stock and my dad will tell you that he left ear­ly because the crowds made him ner­vous. My mom will tell you that her atten­dance was required on a fam­i­ly road trip that sum­mer.

One of the things that they had in com­mon was immi­grant par­ents. East­ern Euro­pean Holo­caust sur­vivors on my mom's side. Israelis who lived on the land before it was a state on my dad's side. You didn't tell your Holo­caust sur­vivor par­ents that you want­ed to go to a rock con­cert instead of sit­ting in the back of a swel­ter­ing car sand­wiched between your two younger sib­lings the sum­mer of Wood­stock. And if you're Israeli, it makes total sense to avoid any and all sit­u­a­tions that might invite ter­ror­ism.

Jew­ish immi­grant par­ents meant that you ordered your food — meat, fish, eggs — well done. You sent it back if it bore any resem­blance to a liv­ing crea­ture because at some point in the past there wasn't high qual­i­ty meat around. Jew­ish immi­grant par­ents meant that you didn't pur­sue a career in the arts, even if you could play vir­tu­al­ly any instru­ment bril­liant­ly and imme­di­ate­ly by ear, like my dad could. You were to become a doc­tor, a lawyer or a busi­nessper­son. And girls weren't sup­posed to major in math in col­lege, like my mom did. They were sup­posed to major in Home Eco­nom­ics, or get their Mrs. degrees.

The way in which my par­ents do resem­ble Baby Boomers is the way in which they bridged respect for tra­di­tion with excite­ment about the future. My moth­er both under­stands Yid­dish and loves Aero­smith. My dad's wardrobe includes solemn high hol­i­day suits and hip New Bal­ances. And yet my issues with them — every­one has issues with their par­ents — are based some­what on their resid­ual ties to the old world. I've often felt I was deprived of the for­mer hip­pies who are dis­ap­point­ed in how con­ser­v­a­tive I am. These guys seem to find my social activism imprac­ti­cal. They are clear­ly grossed out by how rare I like my steak cooked. And they've said very lit­tle about my so-called writ­ing career, which was clear­ly lit­tle more than a hob­by in their eyes.

But that all changed when I told them that my nov­el was being pub­lished.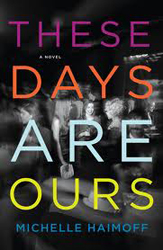 My moth­er lit up when I told her. I will always remem­ber that lunch. How we ordered anoth­er round of food to cel­e­brate. She asked me about every detail of the pub­lish­ing process with wide-eyed won­der. My father didn't sleep the night I told him, as he was excit­ed­ly brain­storm­ing titles. It remind­ed me of that scene in Man on Wire where the most skep­ti­cal mem­ber of Philippe Petite's crew, the one who most doubt­ed his abil­i­ty to tightrope walk between the Twin Tow­ers, was the most affect­ed when he did.

Intel­lec­tu­al­ly you can know that your par­ents want you to suc­ceed. Of course they want you to suc­ceed, they're your par­ents. But they want it on their terms because they don't know any oth­ers. And emo­tion­al­ly that can come across as a lack of faith. But as much as they want you to do things their way, it's even more thrilling when you go your own, and against all odds, it actu­al­ly kind of works. Of course, if and when I have kids of my own, I real­ly hope they become doc­tors. But I guess if they want­ed to be lawyers, that would be ok too.
Michelle Haimoff is a writer and blog­ger whose writ­ing has appeared in The New York Times, The Los Ange­les Times, Psy​chol​o​gy​To​day​.com and The Huff­in­g­ton Post. She is a found­ing mem­ber of NOW New York State's Young Fem­i­nist Task Force and blogs about fem­i­nist issues at gen​fem​.com.
Michelle Haimoff's work has appeared in
The New York Times
,
The Los Ange­les Times
,
The Huff­in­g­ton Post
and
NPR​
.com. She has appeared on
Good Day New York
,
Deep­ak Chopra Well­ness Radio
and The New York­er Fes­ti­val. She is the grand­daugh­ter of Holo­caust sur­vivors and a for­mer stu­dent at The Hebrew Uni­ver­si­ty of Jerusalem. She is also a found­ing mem­ber of NOW's Young Fem­i­nist Task Force and blogs about fem­i­nist issues at
gen​fem​.com