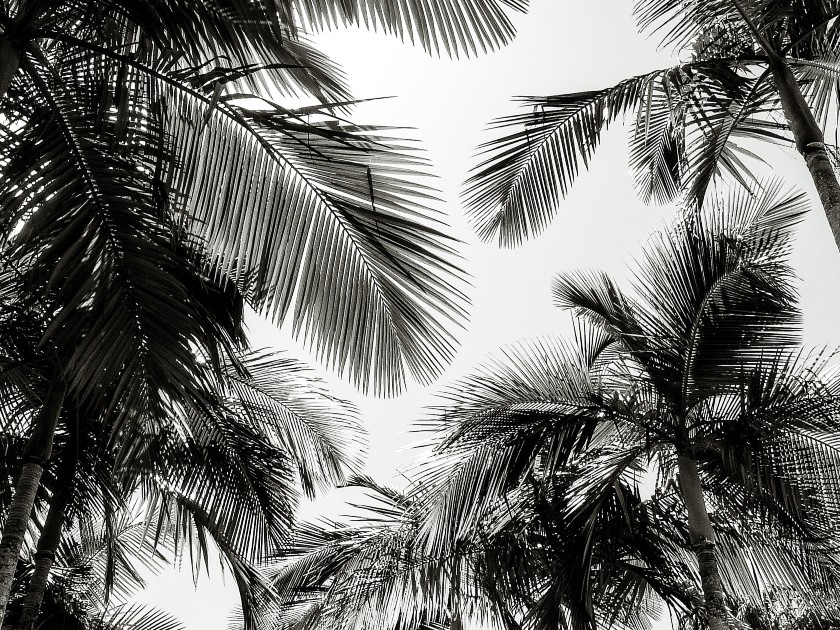 I was born in 1952 in Tripoli, Libya, where my fam­i­ly had set­tled six gen­er­a­tions ear­li­er. They ran suc­cess­ful busi­ness­es and were well root­ed and deeply inte­grat­ed in local com­mu­ni­ties. Unfor­tu­nate­ly, the 1950s were a dif­fi­cult time for Jews in that part of the world. I was just a tod­dler when peace­ful coex­is­tence between Jews and Arabs in Libya crum­bled in the wake of the Suez Cri­sis. The sit­u­a­tion and the hos­til­i­ties became so intense that my par­ents decid­ed to emi­grate. Our fam­i­ly fled to Italy, how­ev­er, Italy's eco­nom­ic sit­u­a­tion was not much bet­ter, and mil­lions of Ital­ians were leav­ing in search of bet­ter oppor­tu­ni­ties. The Unit­ed States and sev­er­al Latin Amer­i­can nations were the pre­ferred choice.
I have only vague mem­o­ries of the anx­ious year we spent in Naples, before my par­ents decid­ed to take the sec­ond biggest gam­ble of their life: get­ting on a boat head­ed to Venezuela. The coun­try was dis­tant phys­i­cal­ly and cul­tur­al­ly. But my dad had an Ital­ian friend who was work­ing there who con­vinced him this would be a far bet­ter place to rebuild his life than post­war, impov­er­ished Europe.
While Venezuela was for­eign to my fam­i­ly, it soon became appar­ent that it was an enor­mous­ly gen­er­ous coun­try, so open to the out­side world that it invit­ed and pro­mot­ed the arrival of immi­grants. For exam­ple, the country's con­sti­tu­tion stat­ed that immi­grants who arrived before their sev­enth birth­day had the legal right to be rec­og­nized as Venezue­lans by birth. As a boy and as a young adult, I was aware that I had all the rights of Venezue­lan-born cit­i­zens, even if I had not been born there. At the time, this seemed inter­est­ing but not very impor­tant. After all, I felt deeply Venezue­lan and did not remem­ber any­thing about Libya. Three decades lat­er, this made it legal­ly pos­si­ble for me to become Venezuela's Min­is­ter of Devel­op­ment. At the time I was an aca­d­e­m­ic and, while deeply inter­est­ed in pol­i­tics, I did not belong to any polit­i­cal par­ty. The pres­i­den­tial appoint­ment came as a huge sur­prise. I thus joined a group of young, ide­al­is­tic, high­ly-trained tech­nocrats bent on lib­er­al­iz­ing the econ­o­my of an oil-rich coun­try with poor­ly func­tion­ing insti­tu­tions. I vivid­ly remem­ber the day when I was sworn into office. After the cer­e­mo­ny end­ed, the nation­al sym­pho­ny played Venezuela's beau­ti­ful anthem. My par­ents, my broth­er, and I were in tears.
We ran into igno­rance much more often than prej­u­dice: most Venezue­lans had nev­er met a Jew, and didn't quite know what being Jew­ish meant.
The Venezuela of my youth was a wel­com­ing place for out­siders of every sort, and Jews were no excep­tion. With­in a few years of arriv­ing in Venezuela, we joined Caracas's small but pros­per­ous Jew­ish mid­dle class. I went to a Jew­ish school, and my fam­i­ly also joined a beach club where we were among the only Jews. Being Jew­ish sim­ply nev­er came up.
Anti­semitism may have been around, but I nev­er expe­ri­enced it. We ran into igno­rance much more often than prej­u­dice: most Venezue­lans had nev­er met a Jew, and didn't quite know what being Jew­ish meant. We had many Jew­ish and non-Jew­ish friends.
It was only much lat­er, when Hugo Chávez came to pow­er, that this all start­ed to change. Chávez brought a brand of anti­semitism I had nev­er encoun­tered before into the pub­lic sphere. Sten­ciled out­lines of Chávez along­side Has­san Nas­ral­lah, Hezbollah's sec­re­tary gen­er­al, began appear­ing on the streets of both Beirut and Cara­cas. Venezue­lan Jews learned what Jews every­where else had learned gen­er­a­tions ago: where dic­ta­tors and pop­ulists come to pow­er, anti­semitism flourishes.
In 2010, Chávez famous­ly went on nation­al tele­vi­sion to state ​"I take this oppor­tu­ni­ty to con­demn again from the bot­tom of my soul and my guts the State of Israel: Cursed be, State of Israel! Cursed ter­ror­ists and assas­sins!" Years lat­er, the regime's secret police entered Hebraica, the com­mu­ni­ty cen­ter adja­cent to the Jew­ish school. The offi­cers were pur­port­ed­ly look­ing for weapons. Instead, they found hun­dreds of chil­dren fill­ing the cor­ri­dors as class­es for the day had just end­ed. In anoth­er inci­dent, Tiféret Israel, the main Sephardic syn­a­gogue in Cara­cas, was bro­ken into dur­ing the night and des­e­crat­ed. Swastikas were spray-paint­ed on the walls, and torn Torah rolls were scat­tered on the floor. Noth­ing like this had ever hap­pened in Venezuela before.
Hugo Chavez died of can­cer in 2013 and his hand­picked suc­ces­sor, Nicolás Maduro, has been rul­ing Venezuela ever since. The Orga­ni­za­tion of Amer­i­can States esti­mates that six mil­lion Venezue­lans have emi­grat­ed to neigh­bor­ing coun­tries. This includes most of Venezualan Jews. For over two decades I've been writ­ing news­pa­per columns, aca­d­e­m­ic arti­cles, and books about Venezuela and Chávez. My focus has been evi­dence: sta­tis­tics, data, cor­rob­o­rat­ing facts.I decid­ed to turn to fic­tion and write my first nov­el, Two Spies in Cara­cas, cen­tered on real events and sit­u­a­tions that are eas­i­ly ver­i­fi­able and which I inter­twined with a fic­tion­al sto­ry based on what I know hap­pened but can't prove. This nov­el takes place in a won­der­ful coun­try that has been bru­tal­ly plun­dered by a for­eign pow­er, Cuba, which had the trai­tor­ous help of Venezuela's cor­rupt mil­i­tary regime.
All kinds of things have hap­pened in Venezuela that are not known, that won't be known until the dictatorship's archives are made pub­lic one day. I am hope­ful that the won­ders of Venezuela are per­ma­nent while the dev­as­ta­tion it has under­gone in these times will turn out to have been tem­po­rary. And that my Jew­ish com­mu­ni­ty in Cara­cas will blos­som again.
Moisés Naím has been called ​"one of the world's lead­ing thinkers" (Prospect Mag­a­zine) and has been ranked among the top 100 glob­al thought lead­ers by the Got­tlieb Dut­tweil­er Insti­tute. He is an inter­na­tion­al­ly syn­di­cat­ed colum­nist and the host and pro­duc­er of Efec­to Naím, an Emmy win­ning week­ly tele­vi­sion pro­gram on inter­na­tion­al affairs that has been aired through­out the Amer­i­c­as since 2012 via NTN24/​DirecTV.
Naím was the edi­tor-in-chief of For­eign Pol­i­cy mag­a­zine for 14 years and is the author of many schol­ar­ly arti­cles and 15 books on inter­na­tion­al eco­nom­ics and pol­i­tics. In 2011, he received the Orte­ga y Gas­set prize, the most pres­ti­gious award for jour­nal­ism in the Span­ish lan­guage. His 2013 book, ​"The End of Pow­er", a New York Times best­seller, was select­ed by the Wash­ing­ton Post and the Finan­cial Times as one of the best books of the year.
In the ear­ly 1990s, Naím served as Venezuela's Min­is­ter of Trade and Indus­try, as direc­tor of Venezuela's Cen­tral Bank, and as exec­u­tive direc­tor of the World Bank. He was pre­vi­ous­ly pro­fes­sor of busi­ness and eco­nom­ics and dean of IESA, Venezuela's lead­ing busi­ness school. Dr. Naím holds MSc and PhD degrees from the Mass­a­chu­setts Insti­tute of Tech­nol­o­gy and lives in Wash­ing­ton, DC. For more infor­ma­tion vis­it https://​www​.moi​ses​naim​.com/.