Dr. Elana Maryles Sztok­man is for­mer exec­u­tive direc­tor of the Jew­ish Ortho­dox Fem­i­nist Alliance (JOFA). She is the author of the forth­com­ing The War on Women in Israel: How Reli­gious Rad­i­cal­ism is Sti­fling the Voice of a Nation (Source­books, 2014). She will be blog­ging here all week for Jew­ish Book Coun­cil and MyJew­ish­Learn­ing.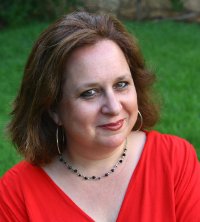 Women being arrest­ed for pray­ing out loud at the West­ern Wall – it's a sto­ry so shock­ing that it has man­aged to make head­lines around the world. But the West­ern Wall is just one piece of a larg­er pic­ture of reli­gion and gen­der in Israel today. In fact, the threat to women's well-being in Israel today, which comes from an increas­ing­ly rad­i­cal reli­gious pow­er struc­ture, finds expres­sion in many areas. On pub­lic streets, on bus­es, in the gov­ern­ment, in the army, in the courts, and in hos­pi­tals, women's bod­ies are the objects of pub­lic scruti­ny, debate and even violence.
Below are sev­en places where women's bod­i­ly well-being has been threat­ened in Israel over the past sev­er­al years because of grow­ing reli­gious rad­i­cal­ism:
1. Pub­lic bus­es. Twen­ty years ago, there was no such thing as offi­cial gen­der-seg­re­gat­ed bus­es in Israel. The first seg­re­gat­ed line was estab­lished in 1997 between Jerusalem and Bnei Brak, as an exper­i­men­tal Egged pilot to appease hare­di lead­ers threat­en­ing to boy­cott Egged. In 2001, after years of pres­sure, Egged added anoth­er route from Ash­dod as well, and stores along the gen­der-seg­re­gat­ed route were pres­sured to change their dis­plays, remove man­nequins, avoid the cen­tral bus sta­tion to avoid ​'immod­est' signs, and play only cer­tain radio sta­tions. Each year more gen­der-seg­re­gat­ed lines were added – 11 in 2005, 30 in 2006, by Jan­u­ary 2011, there were 128 lines. By 2011, there were over 150 lines. And the more lines there were, the more vio­lence against women rose, from one report­ed vio­lent inci­dent in 2004 to a Trans­port Min­istry report that showed bul­ly­ing and threats of vio­lence on 5% of all buses.
2. Pub­lic spaces. Signs have been erect­ed on pub­lic streets in Beit Shemesh, Jerusalem, and oth­er cities, demand­ing that women walk on the oth­er side of the street. Signs exclud­ing women have been erect­ed in many oth­er pub­lic loca­tions around the coun­try, includ­ing ceme­ter­ies, health clin­ics, post offices, libraries, and even pub­lic uni­ver­si­ties. Uni­ver­si­ty gyms have asked women to leave at the request of reli­gious male stu­dents, women singers have been asked not to sing in cities includ­ing the avowed­ly sec­u­lar Mod­i'in. In some cas­es, this is accom­pa­nied by vio­lence: women in Beit Shemesh have been beat­en and have had rocks thrown at them and acid poured on them by hare­di thugs for being in the wrong place at the wrong time.
3. Munic­i­pal­i­ties. Gen­der-seg­re­gat­ed munic­i­pal events have been held all around the coun­try, includ­ing Rechovot, Safed, Jerusalem, Petach Tik­va, and more. Women have been dis­in­vit­ed from per­form­ing, includ­ing singers being asked to leave the stage or hav­ing their micro­phones shut off and dancers who have been forced to wear shawl-like dress­es to cov­er their danc­ing cos­tumes. Some munic­i­pal­i­ties have pub­lished mate­ri­als with­out any pho­tos of women, includ­ing the brochure for the Jerusalem marathon.
4. Media. The Kol Bera­ma radio sta­tion not only refus­es to air women's singing, but also refused to allow women to be pre­sen­ters, announc­ers or news read­ers, and would not let women callers speak. The Cnaan adver­tis­ing com­pa­ny, which places ads on pub­lic bus­es, does not allow women's faces to appear on the sides of bus­es in Jerusalem and cer­tain oth­er places. Sim­i­lar­ly, com­pa­nies and orga­ni­za­tions rang­ing from Honig­man to organ dona­tion cre­at­ed spe­cial no-women ads for Jerusalem, Bnei Brak, Beit Shemesh and elsewhere
5. The Knes­set and gov­ern­ment offices. Women were dis­in­vit­ed from singing in the Knes­set choir. The health min­istry and edu­ca­tion min­istries have held all-male events – and in one case a lead­ing female med­ical researcher was barred from walk­ing on stage to accept a pres­ti­gious award from the health min­istry because women were barred from the event. The Edu­ca­tion Min­istry also ran a sep­a­rate ad cam­paign for Jerusalem and Bnei Brak in which women's faces did not appear on billboards.
6. The IDF. As pres­sure mounts to induct hare­di sol­diers, the IDF is under pres­sure to keep women hid­den from cer­tain places to make the army ​"com­fort­able" for hare­di men. This includes plans to build an all-male train­ing camp. Accord­ing to reports, women have been removed as instruc­tors fol­low­ing com­plaints from reli­gious sol­diers, oth­er sol­diers refused to take orders from their female infantry instruc­tors, dis­cus­sions were being held about lim­it­ing the roles of women in tanks and armory, in the Intel­li­gence Corps, women were asked to teach only while stand­ing behind a desk, and more.
7. Rab­bini­cal courts. There is arguably no place in Israel where women's rights are more sys­tem­i­cal­ly trounced upon in the name of reli­gion than the rab­bini­cal courts. The cur­rent sys­tem for mar­riage and divorce leaves all Jew­ish women in Israel, regard­less of reli­gious­ness, lifestyle, or voli­tion, com­plete­ly at the dis­cre­tion of the ultra-Ortho­dox state-backed rab­bini­cal courts. This sit­u­a­tion has been chron­i­cled by many great activists, and there are some band-aid solu­tions in place. But the fun­da­men­tal sit­u­a­tion in which hare­di judges can ruin women's lives accord­ing to their own con­stant­ly rad­i­cal­iz­ing per­cep­tions of women remains in place. And this sit­u­a­tion makes Israel a scary place for Jew­ish women to get married.
In my next post (Part 2), I will share 12 remark­able ways that women are fight­ing back and reclaim­ing pow­er over body integri­ty and basic human rights in Israel.
Dr. Elana Maryles Sztok­man is the co-author, with Chaya Gorset­man, of Edu­cat­ing in the Divine Image: Gen­der Issues in Ortho­dox Jew­ish Day Schools (The Hadas­sah-Bran­deis Insti­tute, 2013), win­ner of the 2013 Nation­al Jew­ish Book Award in Edu­ca­tion and Jew­ish Iden­ti­ty, author of The Men's Sec­tion: Ortho­dox Jew­ish Men in an Egal­i­tar­i­an World (Hadas­sah-Bran­deis Insti­tute, 2011), win­ner of the 2012 Nation­al Jew­ish Book Coun­cil Award in Wom­en's Studies.
Relat­ed Content:
Dr. Elana Sztok­man is a Jew­ish fem­i­nist anthro­pol­o­gist, edu­ca­tor, activist, and author, and two-time win­ner of the Nation­al Jew­ish Book Coun­cil Award. Her most recent book is When Rab­bis Abuse: Pow­er, Gen­der, and Sta­tus in the Dynam­ics of Sex­u­al Abuse in Jew­ish Cul­ture (Lioness Books, 2022).