Post­ed by Natal­ie Aflalo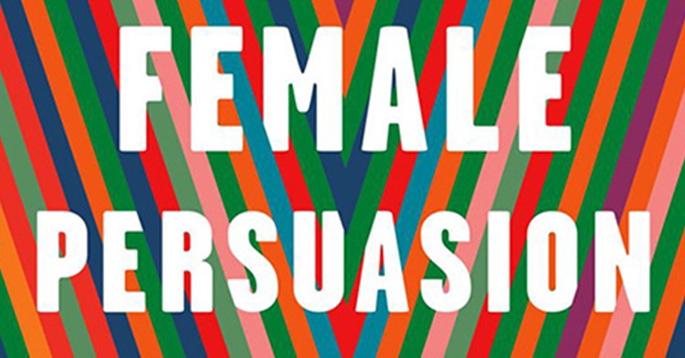 While Meg Wolitzer's newest nov­el won't be out until next spring, the cov­er of Female Per­sua­sion has already sucked me in like some sort of psy­che­del­ic vor­tex. The book has been described as ​"elec­tric" and ​"mul­ti­lay­ered," just like its jack­et's sev­en­ties-inspired graph­ic. Accord­ing to ear­ly write-ups, the con­cept of desire is cen­tral to the sto­ry. I think the cov­er real­ly cap­tures the obses­sive, addic­tive qual­i­ty of desire in its rep­e­ti­tion and dizzy­ing brightness.
Also: Is it just me or do the tri­an­gles remind any­one else of the Illu­mi­nati sym­bol? The book is sup­posed to be about pow­er, ambi­tion, and influ­ence. Hmm…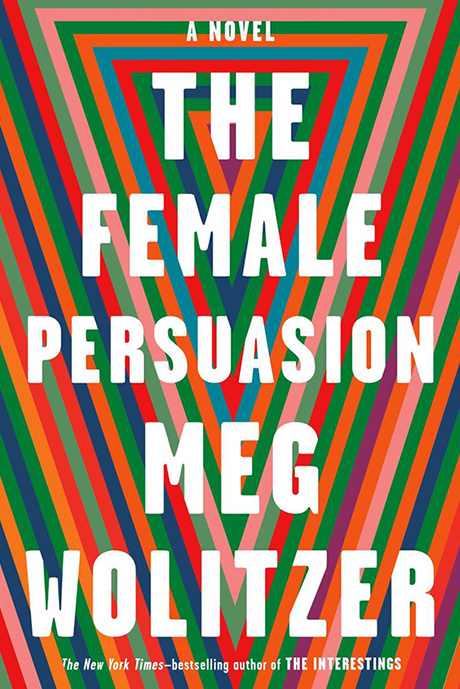 Natal­ie Afla­lo is the for­mer dig­i­tal con­tent man­ag­er at the Jew­ish Book Council.