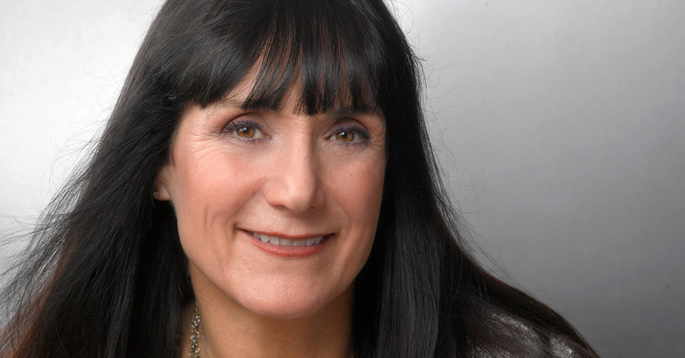 Ear­li­er this week, Diana Blet­ter wrote about being not just a writer or a Jew­ish writer, but a Jew­ish woman writer. Her nov­el A Remark­able Kind­ness is about a quar­tet of women brought togeth­er by the rit­u­als of Jew­ish buri­als in Israel. Diana is blog­ging here all week for Jew­ish Book Council's Vis­it­ing Scribe series.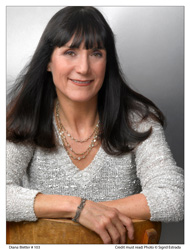 I treat my office like a high school hall­way. All over my walls are inspi­ra­tional quotes to keep me going. Writ­ing is a lone­ly task: it's being the Sisy­phus of sen­tences. Every now and then, I pre­tend to invite imag­i­nary cheer­lead­ers (includ­ing my best friend's daugh­ter) to my office before I sit down to write, with them cheer­ing, ​"You can do it! Go… WRITE!"
What fol­lows are the top thir­teen inspi­ra­tional Jew­ish quotes I turn to when I feel like I've fall­en down that deep, dark chute of writ­ing nothingness.
"In know­ing who you are and writ­ing from it, you will help the world by giv­ing it under­stand­ing." — Natal­ie Goldberg
"Sur­pris­ing things can hap­pen when you start to pray…" — Jacque­line Osherow
"Every blade of grass has its angel that bends over it and whis­pers, Grow, grow." — The Talmud
"Do not weep; do not wax indig­nant. Under­stand." — Baruch Spinoza
"In the mid­dle of dif­fi­cul­ty lies oppor­tu­ni­ty." — Albert Einstein
"Two strides across, the rest is dark…Life is a fleet­ing ques­tion mark…" — Han­nah Senesh
"You become a writer because you need to become a writer. Noth­ing else." — Grace Paley
"Take your life into your own hands…" — Eri­ca Jong
"Pes­simism is a lux­u­ry that a Jew can nev­er allow him­self." — Gol­da Meir
"Had I not fall­en, I would not have arisen. Had I not been sub­ject to dark­ness, I could not have seen the light." — Midrash
"If we sur­vived Pharoah, we'll sur­vive this." — Meir Arieli
Diana Blet­ter​'s writ­ing appears in The New York Times, The Wall Street Jour­nal, and oth­er pub­li­ca­tions. Her nov­el A Remark­able Kind­ness is now avail­able from William Morrow.
Relat­ed Content:
Diana Blet­ter was among the first to write about the stereo­types of the Jew­ish Amer­i­can Princess and the Jew­ish moth­er, and their impact on Jew­ish women. Her writ­ing has appeared in The New York Times, The Huff­in­g­ton Post, tablet​mag​.org, The North Amer­i­can Review, and has been anthol­o­gized. Her first book, The Invis­i­ble Thread: A Por­trait of Jew­ish Amer­i­can Women (Jew­ish Pub­li­ca­tion Soci­ety), was short-list­ed for a Nation­al Jew­ish Book Award. Diana lives in Israel, where she is a mem­ber of a Jew­ish-Mus­lim-Druze-Chris­t­ian wom­en's peace group.