Ear­li­er this week, Jan­ice Stein­berg wrote about the Song of the Sea and Yid­dish inflect­ed Eng­lish and the audio­book ver­sion of her nov­el
The Tin Horse
. She will be blog­ging here all week for Jew­ish Book Coun­cil and MyJew­ish­Learn­ing.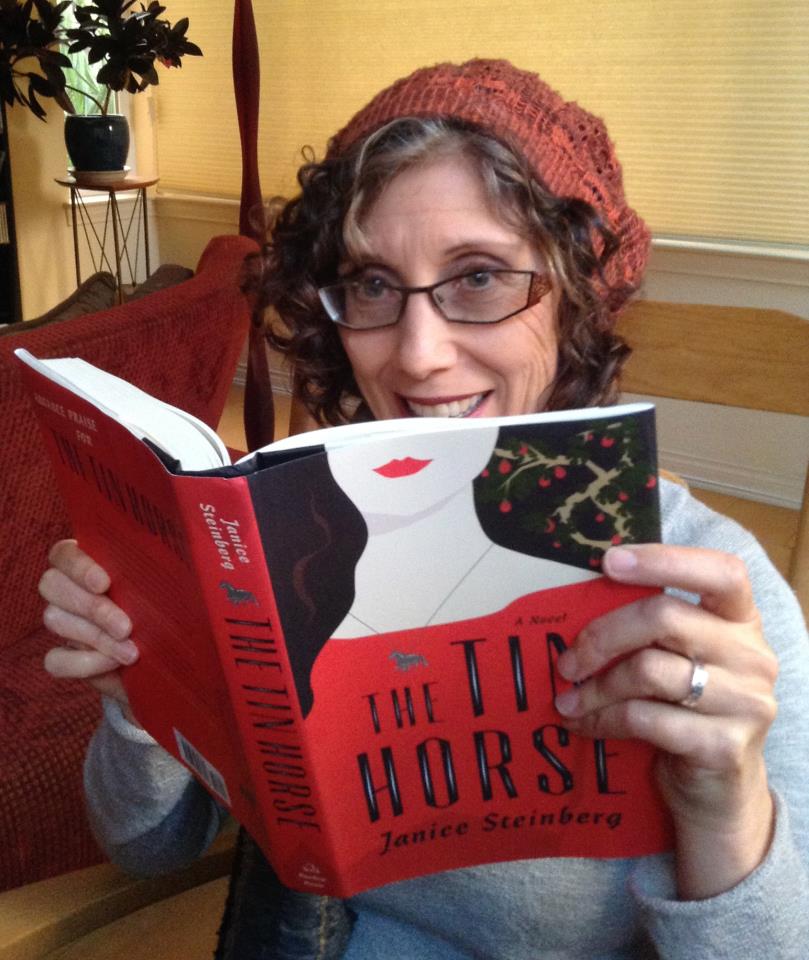 Some­time back in my child­hood, I got the idea that it was ​"nicer" to say ​"I'm Jew­ish" than ​"I'm a Jew." And prefer­ably, in the main­ly Chris­t­ian sub­urb of Mil­wau­kee where I grew up, one said it in a sort of mum­ble.

And no one ever used ​"Jew­ess," which seemed archa­ic enough to ignore when encoun­tered in 19th cen­tu­ry nov­els like Ivan­hoe or Daniel Deron­da. (Nor was it con­sid­ered pejo­ra­tive then, as I learned from Daniel Krieger's excel­lent arti­cle ​"The Rise and Fall — and Rise — of ​'Jew­ess.' ") But the word was dis­turb­ing in mod­ern con­texts, for instance, when Ray­mond Chan­dler in The Big Sleep describes a woman as hav­ing ​"the fine-drawn face of an intel­li­gent Jew­ess." What, we all have the same cheek­bones? In that case, I'll take Lau­ren Bacal­l's. ​"Intel­li­gent Jew­ess" so stuck in my craw that it inspired my nov­el, The Tin Horse, in which I imag­ine that ​"Jew­ess's" sto­ry.

In recent years, var­i­ous ​"out" groups have reclaimed lan­guage, tak­ing words once flung at them as slurs and bold­ly using them to self-iden­ti­fy. ​"Say it loud, I'm Black and I'm proud." The gay com­mu­ni­ty has assert­ed own­er­ship of ​"queen" and ​"queer," and my favorite Gay Pride Parade par­tic­i­pants are the motor­cy­cle-rid­ing ​"dykes on bikes."

What lin­guists call ​"seman­tic recla­ma­tion" has also been hap­pen­ing for ​"Jew." The cheeky Klez­mat­ics put out albums titled ​"Rhythm and Jews" and ​"Jews with Horns" — and they made klezmer cool. These days we've got the irrev­er­ent online mags Jew­ni­verse and Jew­cy, not to men­tion Jew­cy tee shirts.

And some young, hip Jews are try­ing to embrace ​"Jew­ess." Look at the smart blogs Jew­ess­es with Atti­tude and Jew­ess. Enter ​"Jew­ess" in Jew­cy​'s search box, and you get ten pages of links. But those are niche web­sites, and they're not try­ing to appeal to a wide audi­ence. When I float­ed the work­ing title for my book, An Intel­li­gent Jew­ess, some peo­ple loved its in-your-face­ness — the won­der­ful woman who would become my agent wrote in response to my query, ​"From one intel­li­gent Jew­ess to anoth­er, I'd love to read your book." Even more peo­ple, though, felt pushed away by it; non-Jews felt exclud­ed, and it made many Jews squirm. And ​"Jew­ess" isn't just anti-Semit­ic, it's one of those sex­ist ​"ess" words like ​"stew­ardess," a dou­ble wham­my that sug­gests Hebra­ic odal­isques. Nev­er­the­less, maybe the Jew­ess­es with Atti­tude are on to some­thing, and ​"Jew­ess" will flip from pejo­ra­tive to cool. I'd love to see it hap­pen. On the oth­er hand, are some words beyond redemption?
Vis­it the offi­cial web­site for
The Tin Horse
here.
Jan­ice Stein­berg is author of
The Tin Horse and of five mys­tery nov­els. She is also an award-win­ning arts jour­nal­ist and has pub­lished over

400

arti­cles in the San Diego Union-Tri­bune, Dance Mag­a­zine, Los Ange­les Times, and else­where. A Mil­wau­kee native, she holds a B.A. and M.A. from the Uni­ver­si­ty of Cal­i­for­nia-Irvine. She lives in San Diego with her husband.