Dr. Ron Wolf­son, vision­ary edu­ca­tor and inspi­ra­tional speak­er, is Fin­ger­hut Pro­fes­sor of Edu­ca­tion at Amer­i­can Jew­ish Uni­ver­si­ty in Los Ange­les and a cofounder of Syn­a­gogue

3000

. His most recent book,
Rela­tion­al Judaism: Using the Pow­er of Rela­tion­ships to Trans­form the Jew­ish Com­mu­ni­ty
(Jew­ish Lights Pub­lish­ing), is now avail­able. Ear­li­er this week, he wrote about the future of Jew­ish insti­tu­tions in the twen­ty-first cen­tu­ry. He has been blog­ging here all week for Jew­ish Book Coun­cil and MyJew­ish­Learn­ing.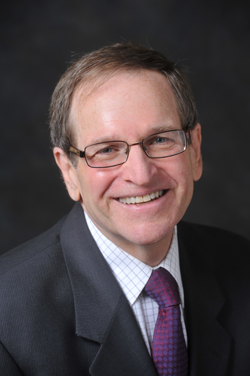 In Rela­tion­al Judaism, I report six case stud­ies of orga­ni­za­tions and indi­vid­u­als doing cut­ting-edge work in cre­at­ing rela­tion­al com­mu­ni­ties. Chabad is numero uno. Their first – and most impor­tant – ​"secret" of suc­cess: a warm wel­come to every­one they meet and an invi­ta­tion to share a meal, usu­al­ly in the rabbi's home and usu­al­ly with­in five min­utes of the first per­son­al encounter. They prac­tice what I have called ​"rad­i­cal hos­pi­tal­i­ty," a pas­sion­ate com­mit­ment to learn­ing about each and every per­son they meet. Google ​"Chabad" and inevitably you will see results that include ​"no mem­ber­ship fees" and ​"free Hebrew school." The truth is that Chabad is not ​"free." What they have done is to turn the mem­ber­ship mod­el upside down: instead of ask­ing for dues upfront and then serv­ing the mem­bers, Chabad offers hos­pi­tal­i­ty and pro­gram­ming first and then aggres­sive­ly asks for mon­ey. The vast major­i­ty of their fund­ing comes from those grate­ful for their rela­tion­ship with the Chabad rab­bi and his fam­i­ly, almost always non-Ortho­dox Jews. Does it work? Esti­mates sug­gest Chabad rais­es well north of $1 bil­lion annually.
Hil­lel is pio­neer­ing a rela­tion­ship-based out­reach effort called ​"Senior Jew­ish Educator/​Campus Entre­pre­neur Ini­tia­tive." Col­lege sopho­mores and juniors are offered stipends and train­ing to reach out to their cir­cles of friends on cam­pus who would rarely be caught inside a Hil­lel House. They are coached and taught by a full-time senior Jew­ish edu­ca­tor who also com­mits the time to reach 160 dis­en­gaged Jew­ish stu­dents annually.
Con­gre­ga­tion-based com­mu­ni­ty orga­niz­ing is a strat­e­gy to sur­face con­cerns among con­gre­gants by con­duct­ing one-on-one con­ver­sa­tions around ques­tions such as ​"What keeps you up at night?" The con­ver­sa­tion itself is a rela­tion­al engage­ment expe­ri­ence that some syn­a­gogues use to mobi­lize social jus­tice actions, but just as impor­tant­ly leads to bet­ter con­nect­ed­ness among the membership.
There are sev­er­al well-known efforts to engage the next gen­er­a­tion of young Jew­ish pro­fes­sion­als, among them Moishe House, NEXT (fol­low up with Birthright alum­ni), Jcon­nect in Seat­tle, and Next Dor – an ini­tia­tive of Syn­a­gogue 3000 to place ​"engage­ment rab­bis" and com­mu­ni­ty orga­niz­ers work­ing from but out­side main­stream syn­a­gogues to con­nect with young Jews ages 21 – 40.
No doubt that the social media plat­forms such as Face­book, Twit­ter, Insta­gram and Pin­ter­est have enabled many to cre­ate and sup­port rela­tion­ships among friends and fam­i­ly. Jew­ish orga­ni­za­tions are just begin­ning to mar­shal the pow­er of these plat­forms for build­ing online com­mu­ni­ties and for encour­ag­ing face-to-face communities.
Final­ly, it turns out the best fundrais­ers in the Jew­ish com­mu­ni­ty all agree that rela­tion­ships are at the heart of secur­ing fund­ing. For Rela­tion­al Judaism, I inter­viewed the best of the best, among them Abra­ham Fox­man, John Ruskay, David Ellen­son, Arnold Eisen, Jer­ry Sil­ver­man and Esther Netter.
I believe the time has come for us to shift the par­a­digm of engage­ment from pro­gram­mat­ic to rela­tion­al. The goal is to build rela­tion­ships with what I iden­ti­fy as ​"Nine Lev­els of Rela­tion­ship" with the Jew­ish expe­ri­ence. The strate­gies are out­lined in ​"Twelve Prin­ci­ples of Rela­tion­al Engage­ment." The six case stud­ies prove that it is pos­si­ble, that we can revive and strength­en our com­mu­nal orga­ni­za­tions if we put peo­ple first and then pro­gram for them. It is time for a Rela­tion­al Judaism.
Check in with Ron at www​.face​book​.com/​r​e​l​a​t​i​o​n​a​l​j​u​daism and find addi­tion­al JBC-reviewed titles by him here.
Ron Wolf­son, Ph.D., is Fin­ger­hut Pro­fes­sor of Edu­ca­tion at the Amer­i­can Jew­ish Uni­ver­si­ty in Los Ange­les. He is the author of The Spir­i­tu­al­i­ty of Wel­com­ing: How to Trans­form Your Con­gre­ga­tion into a Sacred Com­mu­ni­ty and God's To-Do List:
103
Ways to Be an Angel and Do God's Work on Earth (both Jew­ish Lights Pub­lish­ing). Ron is also co-founder and pres­i­dent of Syn­a­gogue
3000
, a nation­al insti­tute for cat­alyz­ing excel­lence in syn­a­gogue life.