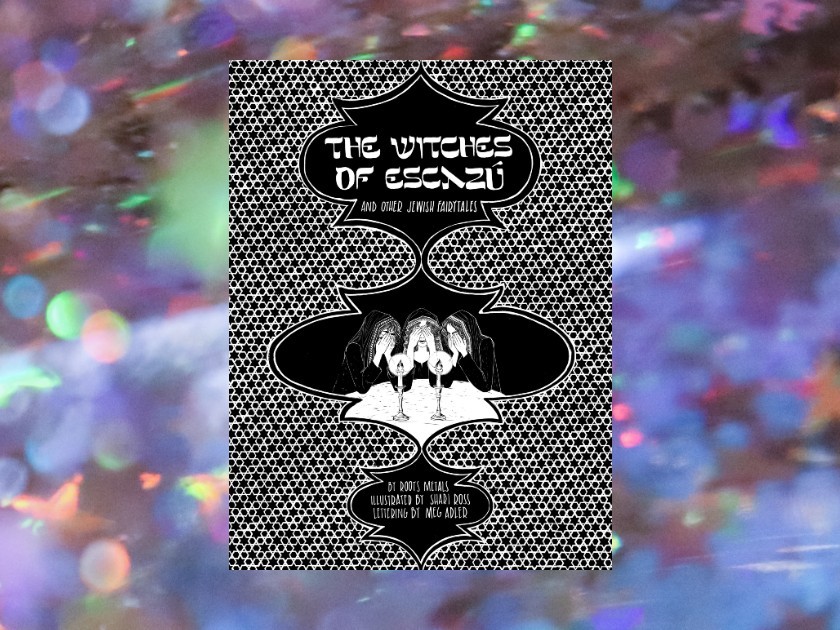 For many cen­turies, there was a king­dom where Jews, Mus­lims, and Chris­tians alike lived in peace and har­mo­ny. But when the right­eous king passed on to the next world, there rose a king and a queen who had noth­ing but vicious hatred in their hearts. The king and queen decreed that all who did not prac­tice Chris­tian­i­ty must pledge alle­giance to the Chris­t­ian god or be expelled from the king­dom in a fortnight.
Under tor­ture and duress — and with an unbear­able pain in their hearts — hun­dreds of thou­sands of Jews aban­doned the tra­di­tions and beliefs of their fore­fa­thers. Hun­dreds of thou­sands of oth­ers escaped hasti­ly dur­ing the night, cross­ing moun­tains and rivers and even the ocean, with the promise that wher­ev­er they should land, they could hon­or their tra­di­tions and their G‑d in peace.
In the king­dom, there lived three wid­owed Jew­ish sis­ters, pious and kind. They could not bear to aban­don their G‑d, and so they set sail across the great ocean, brav­ing storms, sea mon­sters, and pirates. They clung only to their faith and each oth­er, and they swore that no mat­ter what hap­pened, they would con­tin­ue to hon­or the tra­di­tions of their ancestors.
After many dif­fi­cult months at sea, the three sis­ters undocked ashore on a strange land. Where they had once lived among the olive trees, they now encoun­tered palm trees as tall as the sky. They met the most won­der­ful crea­tures, mis­chie­vous lit­tle mon­keys, and birds with a beak like the rain­bow. Most impor­tant­ly, the sis­ters thanked G‑d for the beau­ty of their new home.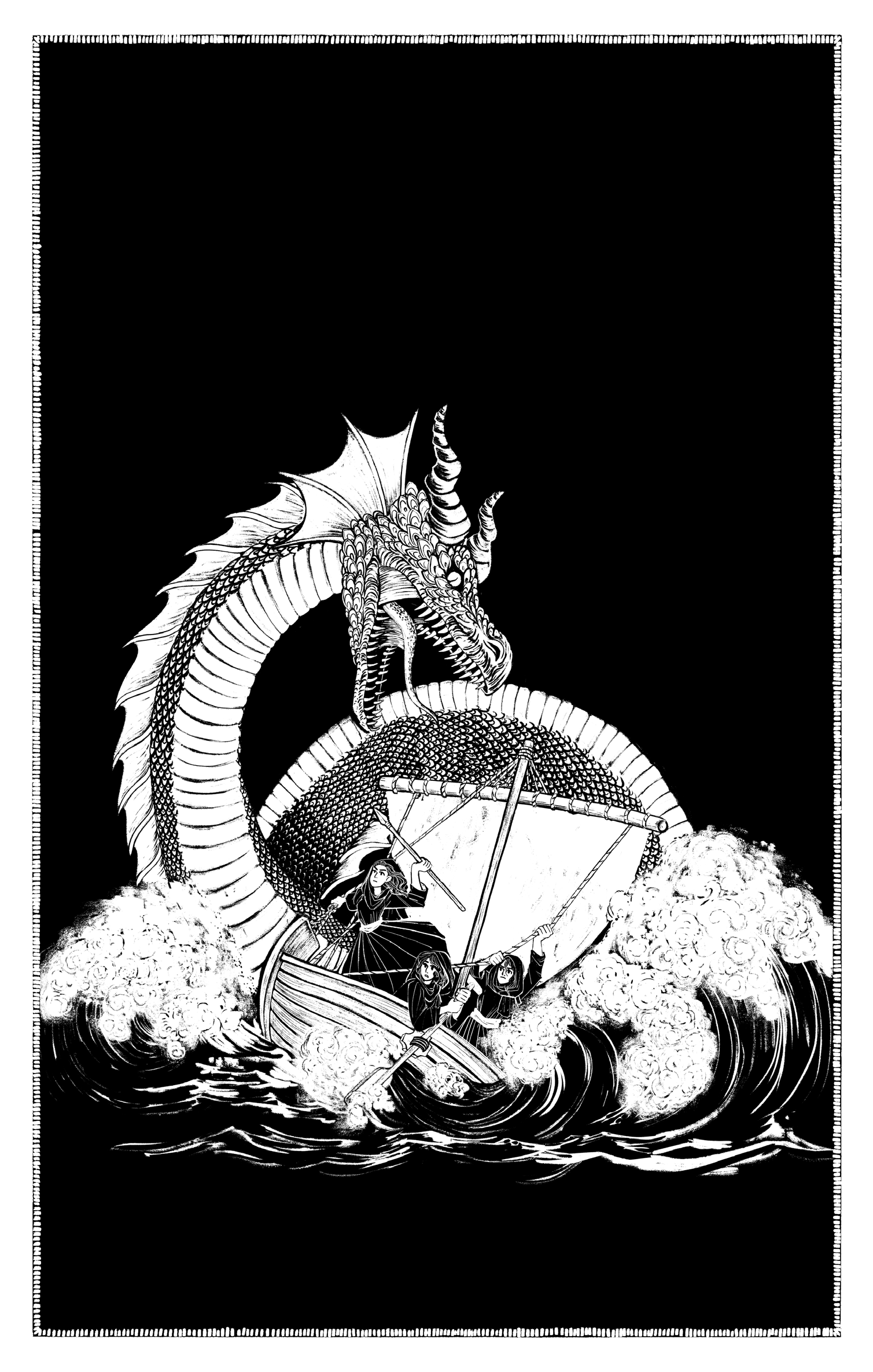 But what the sis­ters did not yet know was that the wretched king­dom they thought they had left behind stretched across oceans, from the jagged edge of the Mediter­ranean to the trop­i­cal forests of the new con­ti­nent. And just as Jews had once been burned at the stake in the Old World, so were they per­se­cut­ed in this strange new land.
Dev­as­tat­ed, the sis­ters under­stood they were trapped. There was noth­ing they could do but go into hid­ing. Nev­er­the­less, they main­tained their ancient tra­di­tions in secret. Every Sab­bath, for instance, they lit the can­dles, cov­ered their eyes, swayed from one side to anoth­er, motion­ing their hands in cir­cles, and mut­tered their prayers.
The local vil­lagers knew noth­ing of the Jew­ish tra­di­tion, so when they spied on the three sis­ters per­form­ing strange rit­u­als and incan­ta­tions through the win­dow, they thought they were witch­es. But these so-called witch­es kept to them­selves, and noth­ing omi­nous ever hap­pened in the small town of Escazú, so the vil­lagers let them be, and they all lived in peace, side by side, until the witch­es' death in old age.
So curi­ous and enthralled had the vil­lagers been about the witch­es that they passed on their sto­ry for gen­er­a­tions. Who were these strange sis­ters, and what did they whis­per about? One could only guess.
As for the sis­ters, well, they con­tin­ue to watch over Escazú to this very day.
Deb­bie, known pro­fes­sion­al­ly as Roots Met­als, is an Israeli-Cos­ta Rican artist, writer, and edu­ca­tor based in Los Ange­les. She has an BS in jour­nal­ism from Syra­cuse Uni­ver­si­ty and an MFA in cre­ative writ­ing from the Uni­ver­si­ty of San Fran­cis­co. In the past, Deb­bie has writ­ten for var­i­ous Jew­ish pub­li­ca­tions and worked for the Jew­ish Com­mu­ni­ty Muse­um in Cos­ta Rica. The Witch­es of Escazú and Oth­er Jew­ish Fairy­tales is her debut book.