Yes­ter­day, Mar­tin Fletch­er wrote about sto­ries he's cov­ered for NBC's Lon­don bureau. His newest book, Walk­ing Israel: A Per­son­al Search for the Soul of a Nation, is now avail­able. He will be blog­ging all week for the JBC/MJL Vist­ing Scribe.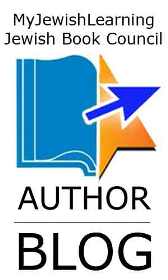 I'm lousy at titles; I may spend more time think­ing about what to call a book than plan­ning its con­tent. But what I've dis­cov­ered is it doesn't mat­ter much what I think because the pub­lish­er decides anyway.
The title I decid­ed on, after much anguish, for my first book about my report­ing career was ​"The Explod­ing Cow and the Riv­er of Death," which relat­ed to two of the sto­ries in the book. That kind of black humor is a tra­di­tion for jour­nal­ist mem­oirs. My favorite such title is Edward Behr's 1985 book Any­one Here Been Raped and Speaks Eng­lish? It refers to a jour­nal­ist in the Con­go who came across a group of Bel­gian nuns who had been raped and shout­ed the question.
If any­one thinks he made up the line, that nobody could be so crass as to ask such a ques­tion, trust me, it's pos­si­ble. I was there when jour­nal­ists in Zim­bab­we were stick­ing micro­phones into the face of a nun who had been raped and an Amer­i­can UPI jour­nal­ist asked her, ​"Yes, but did he ejac­u­late inside you?" Appar­ent­ly that relat­ed to a New York law con­cern­ing the statu­to­ry def­i­n­i­tion of rape.
My cow explod­ed when I was inter­view­ing a Koso­var refugee who had been forced by Serbs to dig holes for land­mines in a field. As we spoke to him on cam­era a cow trod on a mine and flew into the air above his head. The riv­er of death was the Kagera riv­er that flows into the Ruso­mo Falls in Rwan­da; we watched the bod­ies of dozens of mur­dered Tut­sis float down­riv­er and over the Falls.
Hence my title. The pub­lish­er decid­ed on the more mun­dane ​"Break­ing News."
The title I favored for my lat­est book, which is struc­tured around a trek I made along the entire coast of Israel, from Lebanon to Gaza, came from my idea of doing the jour­ney with my son. I would call the book The Father, the Son and the Holy Coast. But the pub­lish­er decid­ed that title could antag­o­nize Chris­tians, and any­way my son wouldn't come with me.
So it's called Walk­ing Israel. I did an Ama­zon search to find out how many books are named ​"Walking…something" and came up with 27,956.
Pub­lish­ers have a lot more expe­ri­ence than I do of nam­ing books, and it's true that, being British, I tend towards the tabloidy, tongue-in-cheek, teas­er which may not go down so well in America.
And any­way, all I real­ly care about is the content.
But the title is the first atten­tion-get­ter, fol­lowed close­ly by the cov­er design. And what I find strange, giv­en that this is actu­al­ly the author's book, is that the two key mar­ket­ing fac­tors are out­side the con­trol of the author.
Still, I can only bow to the publisher's expe­ri­ence, and my con­trac­tu­al oblig­a­tion, and allow oth­ers to decide how my book will be pre­sent­ed. I hate that stuff anyway.
Mar­tin Fletch­er spent the last thir­ty years as NBC News Bureau Chief in Tel Aviv. His sec­ond book, Walk­ing Israel: A Per­son­al Search for the Soul of a Nation, is now available.
Con­sid­ered for decades the ​"gold stan­dard of TV war cor­re­spon­dents" by Ander­son Coop­er, Mar­tin Fletch­er was an NBC News Cor­re­spon­dent and bureau chief in Tel Aviv for near­ly thir­ty years. Fletch­er has won five Emmys and a Colum­bia Uni­ver­si­ty DuPont Award — a Pulitzer for work in tele­vi­sion — as well as awards from the Over­seas Press Club and Roy­al Soci­ety of Tele­vi­sion. Today, Fletcher's work as an author is rapid­ly gain­ing an equal­ly impres­sive rep­u­ta­tion. He cur­rent­ly lives in Mex­i­co and New York.