Post­ed by Nao­mi Firestone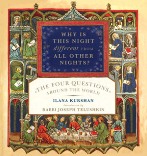 While in Israel last month for Jerusalem Inter­na­tion­al Book Fair, I had the plea­sure of spend­ing time with Ilana Kur­shan. Ilana, a for­eign rights agent for the Deb­o­rah Har­ris Agency in Jerusalem, has stud­ied his­to­ry of sci­ence and Eng­lish lit­er­a­ture at Har­vard and Cam­bridge uni­ver­si­ties, and has worked in the edi­to­r­i­al depart­ment at Alfred A. Knopf and Schock­en Books in New York. Ilana is also the author of Why Is This Night Dif­fer­ent from All Oth­er Nights?: ​"The Four Ques­tions" Around the World, pub­lished last year (and a great edi­tion for your Passover Seder this year). In addi­tion, she is the books edi­tor at Lilith Mag­a­zine. Ilana has gra­cious­ly offered to con­tribute this guest blog post for our readers…
Flee­ing the News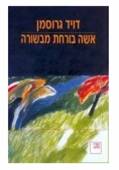 This is an arti­cle about a book I have not read. This may at first seem sur­pris­ing. How much can I pos­si­bly have to say about a book I have nev­er opened? I am remind­ed of a phrase that my friends in the pub­lish­ing world coined to refer to books they had read and talked about, but had not read. This phrase is ​"read­ing around." To ​"read around" a book is to read the reviews, to read the flap copy and the blurbs and per­haps even an inter­view with the author, all with­out actu­al­ly read­ing the book itself. This is the sit­u­a­tion I am in, right now, with David Grossman's new nov­el Isha Borachat Mib­so­ra [A Woman Flees the News].
When I first heard about Grossman's new book, I was deter­mined not to read any­thing about it. A book by one of Israel's most famous liv­ing writ­ers was bound to get a lot of press cov­er­age, and I want­ed to dis­cov­er it for myself. I remem­ber how frus­trat­ed I was when I sat down to read Grossman's ear­li­er bookSome­one to Run With only after read­ing half a dozen arti­cles about the novel's polit­i­cal alle­go­ry, which then col­ored my own read­ing expe­ri­ence. This time, I would not make the same mistake.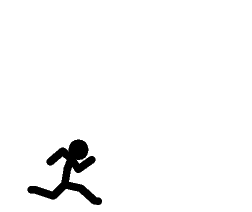 And so, like the title char­ac­ter of Grossman's nov­el, I was Isha Borachat Mib­so­ra – I was a woman flee­ing the news. I quick­ly turned the page over when I saw the reviews in the Haaretz news­pa­per, and I would turn the dial on the radio when­ev­er an ad for the book came over the air. (I do not remem­ber this being the case in Amer­i­ca, but in Israel, new­ly-pub­lished books are adver­tised on the radio – a bit of plot sum­ma­ry, some praise for the auther, and then a clos­ing state­ment urg­ing the lis­ten­er to go out to his/​her near­est book­store to find out what hap­pens next…..) But no one can hide from the news, as Grossman's hero­ine prob­a­bly learns as well. Despite my best efforts, the news reached me.
Grossman's new nov­el, I have learned, is about a love tri­an­gle between two men and a woman: Avram loves Ora, Ora loves Ilan, and the two men are close friends. They first meet in 1967 at age six­teen in an aban­doned hos­pi­tal in Jerusalem. Their bonds strength­en over the next few years, cli­max­ing in the days lead­ing up to the 1973 War, when Ilan and Avram are both sta­tioned near the Suez Canal. Avram is cap­tured and returns back a dif­fer­ent man; Ilan mar­ries Ora and gives her a son, but he is ulti­mate­ly so over­come by survivor's guilt that he is unable to func­tion. Ora has a sec­ond son named Offer, the prod­uct of a one-night-stand with Avram, whom Ilan rais­es as his own. All this is the back­ground, relayed through flash­back. In the present, set dur­ing a large mil­i­tary oper­a­tion in the West Bank, Ora sends her son Offer to war, and then flees to the Galilee. She is con­vinced that her son is about to die, and does not want to be there when the army's mes­sen­gers come to knock on her door.
Giv­en that this is such an Israeli nov­el, I at first thought I would read it in Hebrew. After four years of liv­ing in Israel, I final­ly began read­ing nov­els in Hebrew five months ago, when I joined a Hebrew book club. But Grossman's nov­el is over 600 pages, and in our book club we aver­age about 150 pages a month. (It gen­er­al­ly takes us two months of biweek­ly meet­ings to get through an entire book.) It is unlike­ly that I'd be able to con­vince my book group to take on such a weighty tome, and I doubt I'd have the sta­mi­na on my own.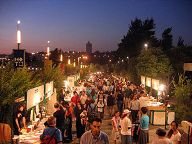 Still, I lin­gered by the stand of Grossman's pub­lish­er Hak­ib­butz Hameuchad at Shvua HaSe­fer (Hebrew Book Week), a week-long cel­e­bra­tion of Hebrew books. Dur­ing Shvua HaSe­fer, all the major cities in the coun­try have fairs where pub­lish­ers set up stands and sell their new wares at sig­nif­i­cant dis­counts. In Jerusalem, Shvua HaSe­fer is held at the old train sta­tion, an oth­er­wise-emp­ty court­yard that is sand­wiched between two busy streets but shel­tered from the noise and the traf­fic by high fences and tall trees. I have been there every night this week, wan­der­ing around from stall to stall to look at Hebrew pic­ture books, cook books, new books on Tal­mud and Jew­ish phi­los­o­phy, and even Hebrew study guides to Amer­i­can clas­sics like Tom Sawyer and To Kill a Mock­ing­bird.
It is a rare oppor­tu­ni­ty to see such a high con­cen­tra­tion of new Hebrew books in one place, because the book­stores in Israel are quite small. Most are one room (not to men­tion one sto­ry), and there is no café or even a place to sit down. (Steimatzky's once tried sell­ing cof­fee. I saw an ad about it in the paper, and went into the shop to see what it was all about. To my utter shock, they were sell­ing jars of instant Elite ground cof­fee!! Appar­ent­ly, some busi­ness­man had tipped them off to Barnes and Noble's suc­cess, but not pro­vid­ed the full sto­ry…..) I con­sid­er myself lucky if I can maneu­ver in a Steimatzky's shop with­out knock­ing a few books off the shelf with my bulky back­pack. At Shvua HaSe­fer, there is always enough room to move around, and nev­er enough time to see all the books on display.
I flipped through David Grossman's nov­el each time I vis­it­ed his publisher's table, but final­ly decid­ed that I would wait until the Eng­lish trans­la­tion comes out. This will not be for at least anoth­er two years, since the Eng­lish rights have not been sold. (I know this because David Grossman's agent, who is auc­tion­ing the book right now, is my boss.) So I am in that awk­ward peri­od now of wait­ing for a book that is already out to come out in anoth­er coun­try in my language.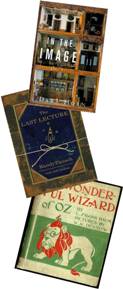 Gen­er­al­ly, I am in the oppo­site place. I am usu­al­ly wait­ing for books I have already read in Eng­lish to come out in Hebrew. My job as a lit­er­ary agent in Israel is to sell trans­la­tion rights to pub­lish books in Hebrew. This means that I work with all the major pub­lish­ers around the world to find pub­lish­ers in Israel. Once I sell a book and draft the con­tract, it usu­al­ly takes about two years before the Hebrew edi­tion is pub­lished. Accord­ing to the terms of the con­tract, the Israeli pub­lish­ers are oblig­at­ed to send us two gratis copies of the fin­ished prod­uct. And so we have a shelf in our office with Hebrew edi­tions of Dara Horn's In the Image, Randy Pausch's The Last Lec­ture, and even the com­plete anno­tat­ed Wiz­ard of Oz, to give just a few examples.
Now the tables are turned, and I wait for a Hebrew book to come out in Eng­lish. Per­haps it will be ready by the next time I trav­el to Amer­i­ca, so I can sit in a big com­fort­able arm­chair in Barnes and Noble, lean back with a cup of steam­ing cap­puc­ci­no, and dis­cov­er the news for myself.
Ilana Kur­shan is a grad­u­ate of Har­vard and Cam­bridge. She has worked in lit­er­ary pub­lish­ing both in New York and in Jerusalem as a trans­la­tor and for­eign rights agent and as the books edi­tor of Lilith mag­a­zine. Her writ­ing has appeared in Tablet, Lilith, Hadas­sah, The For­ward, Kveller, The World Jew­ish Digest, Nashim, and The Jew­ish Week. She lives in Jerusalem with her hus­band and four children.