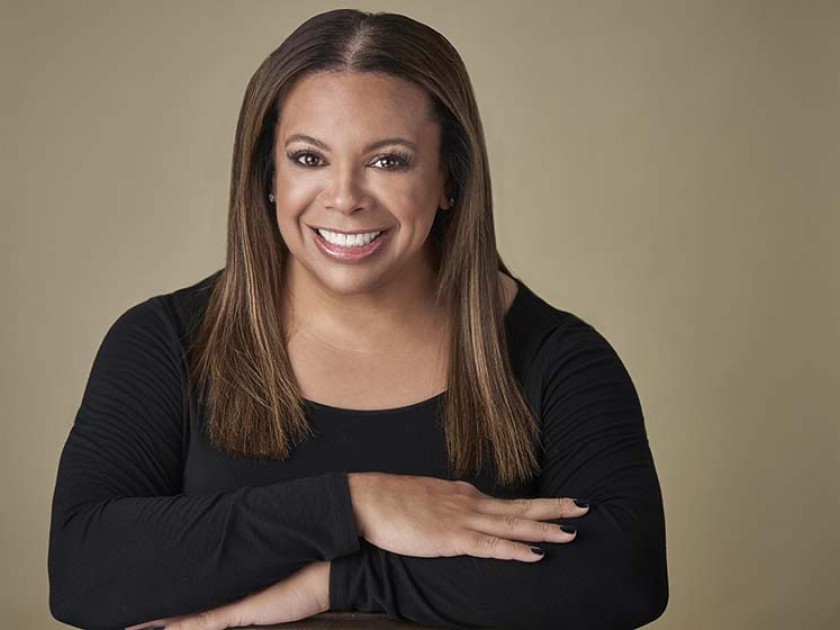 One of the first ques­tions that I'm asked when I'm doing a book event or being inter­viewed is: ​"Why did you decide to write this book now?"
For the last many weeks, I've giv­en the same answer.
I chose to write this book now because, in some ways, soci­ety has changed. We are now talk­ing about race, reli­gion, and those who are con­sid­ered ​"oth­er" in ways we have not in the past. So it seemed like the right time to shine a light on my own life and how I have cho­sen to live in a world that has often told me that I should not exist in the way that God cre­at­ed me.
And, in many ways, every word of that is true.
But soci­ety is also not all that dif­fer­ent. I am still gawked at and whis­pered about. I was denied ser­vice at a restau­rant just last week. And much like it was in the 1970s and 1980s, on Rosh Hashanah morn­ing this year, a woman sit­ting near me in syn­a­gogue could not con­tain her­self at the sight of me. She stared, craned her neck to watch me pray and inter­rupt­ed me to ask me what I was doing there. For me, it often feels like it is still 1979, where I am still the only brown Jew in a sea of white faces.
So, I am con­tin­u­ing to con­sid­er the ques­tion: ​"Why now?"
Per­haps the more com­plete answer is that I am dif­fer­ent. Because I have both found and claimed my voice.
For the first few decades of my life I did not have a voice.
As a child, my par­ents spoke for me when we were faced with racists — and that was as it should be. No child should ever expe­ri­ence the things that I did. No sev­en year old should go to syn­a­gogue and hear a rumor wide­ly being spread that my moth­er had been raped by a black man, and that's why I ​"look this way." I am grate­ful that I had par­ents who spoke the words that I could not say as a child in the face of intol­er­ance that I could not com­pre­hend. Even today, my moth­er will ask me if I want her to come to wher­ev­er the lat­est crime has tak­en place. She will always be my great­est defender.
As I grew old­er, I chose not to use my voice because I want­ed peo­ple to like and approve of me. Speak­ing about being bira­cial and Jew­ish and the hor­ri­ble things I faced wasn't exact­ly par­ty con­ver­sa­tion. It made peo­ple pal­pa­bly uncom­fort­able, and I did not want to cre­ate more dis­com­fort than there already was. So, I did not speak. Instead, I did my best to ​"fit in" and hoped that I did not draw atten­tion to my unique­ness. Of course, it didn't work. Instead, peo­ple talked about me — some­times in whis­pers and oth­er times in screams. My silence did noth­ing but fur­ther leave me sep­a­rate, chok­ing on the words that I real­ly want­ed to say.
For the first few decades of my life I did not have a voice.
Then I learned that, under some cir­cum­stances, silence could keep me safe. That when faced with a racist or intol­er­ant bul­ly, it is best to stay qui­et, for racists don't like it when there is push­back. Just hold your breath…and your tongue. The moment will pass and you will stay safe. So, I did. That served me well on more than one occa­sion, for it kept my body alive and whole. But nev­er has my silence served my soul.
I choked on my silence for decades. At times, I was unable to find the words and at oth­er times, I was fear­ful if I did. Like the intol­er­ance that cre­at­ed my silence, that too is poison.
When the soci­etal door opened about five or six years ago, I saw an increased desire in talk­ing about my per­son­al sto­ry. I also found that, because I nev­er used my own voice and told the sto­ry myself, peo­ple were telling me what my sto­ry must be.
A ​"trag­ic mulat­to girl," I was called.
"Some­one who needs to ​'find her­self' by find­ing her bio­log­i­cal rel­a­tives," I was told.
None of that is true. I knew when peo­ple start­ed telling me my sto­ry in every inac­cu­rate way, that it was time to claim my voice and tell my story.
I knew when peo­ple start­ed telling me my sto­ry in every inac­cu­rate way, that it was time to claim my voice and tell my story.
So, I have, and it only took me fifty years to do so.
When my book tour began, a few of my Rab­bi friends cau­tioned me not to be ​"cliché" when asked the ques­tion, ​"Why now?" by giv­ing the answer that Hil­lel gave us: ​"If not now….when?"
But if we look at the whole of Hillel's often quot­ed lines, his ques­tions tru­ly are a per­fect answer to the one posed for this essay.
If I am not for myself, who will be for me?
I must speak my own truth if I want peo­ple to hear me and will nev­er again allow any­one to tell me what my sto­ry should be. We should all be the authors of our own sto­ries. All of our sto­ries matter.
If I am only for myself, who am I?
In a world grow­ing ever more beau­ti­ful­ly diverse, our sto­ries lay the ground­work for those who come after us. As some­one who nev­er had any­one ​"like me" to look to as a child, if I can be that face, voice, and per­son to those who are com­ing after me, it is my hon­or. I claim that hon­or by shar­ing my story.
And….If not now, when?
Mar­ra B. Gad is an award-win­ning author, speak­er and inde­pen­dent writer/​producer. As pres­i­dent of Egad! Pro­duc­tions, she over­sees the devel­op­ment and pro­duc­tion of script­ed tele­vi­sion series and films. A grate­ful child of adop­tion, Mar­ra speaks inter­na­tion­al­ly about her own tran­sra­cial adop­tion in 1970, and her expe­ri­ences being Black/​White bira­cial and Jew­ish through the lens of her debut mem­oir, THE COL­OR OF LOVE: A Sto­ry of a Mixed-Race Jew­ish Girl, win­ner of the 2020 Mid­west Book Award for Autobiography/​Memoir. Mar­ra proud­ly holds a BA from the Uni­ver­si­ty of Illi­nois at Urbana-Cham­paign and an MA in Jew­ish His­to­ry from Bal­ti­more Hebrew Insti­tute at Tow­son University.