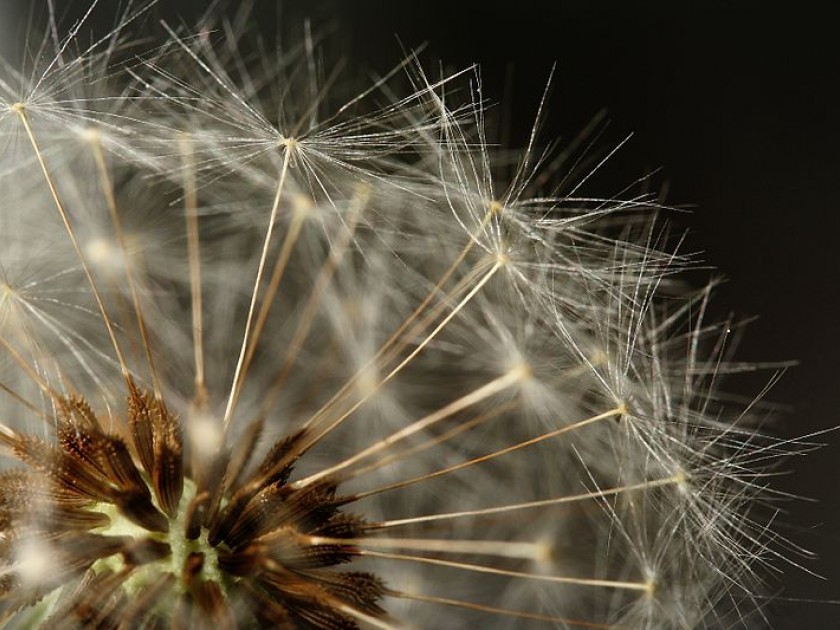 If I think about time too hard, I find myself going in cir­cles. The ways that time works on rela­tion­ships — how the past and the present can be in ongo­ing con­ver­sa­tion. The accu­mu­la­tion of mem­o­ry and how that shapes our under­stand­ing of each oth­er, and then, too, how the lack of time also influ­ences the dynam­ic between peo­ple — the pow­er of a brief encounter. A great thing about fic­tion is its abil­i­ty to explore this motif of time and rela­tion­ships with­out hav­ing to be con­clu­sive, with­out hav­ing to gath­er evi­dence sole­ly in order to reach a point. Fic­tion allows you to go in cir­cles but still end up some­where new.
My nov­el, The Sum­mer Demands, cen­ters on an ambigu­ous, intense bond formed over a sum­mer between the thir­ty-nine-year old nar­ra­tor, Emi­ly, and a young woman named Stel­la. Emi­ly also has a hus­band, David, and they've been mar­ried for years —they've con­tin­u­al­ly made the choice to go through life togeth­er. When try­ing to evoke the com­plex­i­ty of these rela­tion­ships in my own work, I kept going back to writ­ers who have han­dled it so expert­ly. Some of them delve into rela­tion­ships that are sus­tained over time —moth­er­hood and daugh­ter­hood in Chan­tal Aker­man's My Moth­er Laughs, and mar­riage in James Salter's Light Years and Natalia Ginzburg's ​"He and I." Oth­ers focus on rela­tion­ships that are brief but whose effects echo long after, such as the com­ing-of-age romance in André Aci­man's Call Me By Your Name. While Deb­o­rah Levy's Swim­ming Home con­cerns both the long haul and the fleet­ing but deci­sive moment.
I think there's a com­mon Jew­ish thread in the way these works approach this ter­ri­to­ry. Aspects of the dias­po­ra — par­tic­u­lar­ly ques­tions of exile and belong­ing — play a role in each one. Those ques­tions sure­ly tint the inter­ac­tions of char­ac­ters and the mind­sets of nar­ra­tors here.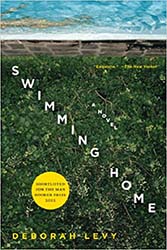 Swim­ming Home by Deb­o­rah Levy is a short, stun­ning nov­el whose com­pressed form car­ries so much life. An Eng­lish fam­i­ly is on vaca­tion in the south of France: cel­e­brat­ed poet Joe Jacobs, a Kinder­trans­port refugee from Poland whose par­ents were killed in the Holo­caust, his wife Isabel, a war cor­re­spon­dent, and their four­teen-year-old daugh­ter Nina.
At their rent­ed vil­la, they encounter the young twen­tysome­thing Kit­ty Finch, with her long cop­per hair and green paint­ed nails, who first appears swim­ming naked in their pool. She's a mer­cu­r­ial pres­ence who sets in motion a sto­ry that plays off the elu­sive ideas of home and safe­ty against tres­pass­ing and desire — desire for, well, just about every­thing. It's a nov­el of wit and beau­ty laced with fragili­ty and dread, and it's almost musi­cal in its pur­pose­ful rep­e­ti­tion and rhythm.
What seems on the sur­face like a sto­ry of upper-mid­dle class mar­riage and fair­ly typ­i­cal infi­deli­ty (suc­cess­ful old­er man, aspir­ing younger woman) becomes much more than that, espe­cial­ly and ulti­mate­ly in the ways it looks at daugh­ter­hood — what we know, what we think we know, and what we'll nev­er know about our par­ents and how that knowl­edge (or lack there­of) rever­ber­ates in our selves.
Light Years by James Salter is a com­pli­cat­ed book, like its author. And lov­ing it is com­pli­cat­ed, too. In a 2013 pro­file of Salter in the New York­er, Nick Paum­garten notes that Salter, who was born James Horowitz in 1925 and legal­ly changed his name, has ​"said that he didn't want to be thought of as anoth­er Jew­ish writer from New York; there were enough of those." There's no Philip Roth-style New York by way of New Jer­sey humor here, only a kind of cool, Con­ti­nen­tal sophis­ti­ca­tion. In this nov­el, Viri and Nedra enjoy a care­ful­ly depict­ed home life with their two daugh­ters in a town along the Hud­son Riv­er. Over decades, affairs and betray­als ensue.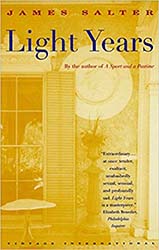 I could read this one again and again for the refined beau­ty of Salter's imagery. For the mood, atmos­phere, and sheer sen­so­ry plea­sure of being trans­port­ed to the world that he cre­ates. In that New York­er piece, Paum­garten sug­gests that to appre­ci­ate Light Years: ​"Maybe you have to have, in addi­tion to a taste or a tol­er­ance for the prose, a cer­tain sen­ti­men­tal cast of mind — an attrac­tion to domes­tic con­tent­ment, and a panged sense of its pass­ing quick­ly, into noth­ing." Check and check! I've heard the crit­i­cism that this book does­n't cap­ture the messi­ness of mar­riage and divorce and, more gen­er­al­ly, that Salter writes as if women over forty-five should just call it quits. I don't dis­agree with that assess­ment, but I'd argue that nobody over forty-five — regard­less of gen­der — ends up all that well in Salter's work and that's part of the point. A theme of lost youth runs through so much of his writ­ing and this roman­ti­cism isn't easy nos­tal­gia; it's the strug­gle of liv­ing in and with the pas­sage of time.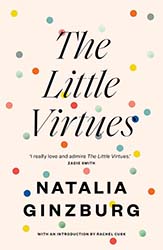 Where do you start with the extra­or­di­nary Natalia Ginzburg? She was born in 1916, to a large fam­i­ly (Jew­ish father and Catholic moth­er) at the cen­ter of cul­tur­al and aca­d­e­m­ic life in Turin, Italy. Her first hus­band, Leone Ginzburg, a pro­fes­sor of Russ­ian lit­er­a­ture and anti-fas­cist Resis­tance fight­er, died in prison in 1944. Ginzburg lat­er mar­ried Gabriele Bal­di­ni, a pro­fes­sor of Eng­lish lit­er­a­ture, whom she wrote about in this short piece, ​"He and I" from the essay col­lec­tion, The Lit­tle Virtues.
It's osten­si­bly a cat­a­log of their dif­fer­ences: he's a good singer, she sings out of tune, he's always hot, she's always cold, he loves to trav­el, she's a home­body, he respects estab­lished author­i­ty, she fears it, and so on. Even­tu­al­ly, she flash­es to one of their ear­ly meet­ings: ​"I don't even remem­ber what we talked about on that evening walk­ing along the Via Nazionale; noth­ing impor­tant, I sup­pose, and the idea that we would become hus­band and wife was light years away from me." They lose sight of each oth­er, as Ginzburg puts it, before recon­nect­ing years lat­er. ​"I some­times ask myself if it was us, these two peo­ple, almost twen­ty years ago on the Via Nazionale… who chat­ted a lit­tle bit about every­thing per­haps and about noth­ing; two friends talk­ing, two young intel­lec­tu­als out for a walk; so young, so edu­cat­ed, so unin­volved, so ready to judge one anoth­er with kind impar­tial­i­ty; so ready to say good­bye to one anoth­er for ever, as the sun set, at the cor­ner of the street."
The read­er may or may not know what Ginzburg endured over those inter­ven­ing twen­ty years — she does­n't direct­ly address it in this piece. What she does do here, so eco­nom­i­cal­ly, is get at the shock­ing arbi­trari­ness of mar­riage and the deep mys­tery of it, par­tic­u­lar­ly how a long-term part­ner­ship might play out over the course of time. How it can reward you in ways you did­n't even know to expect.
The avant-garde works of Brus­sels-born film­mak­er Chan­tal Aker­man are a study in how peo­ple move with­in time and space. And a sense of dis­place­ment is nev­er too far away. The same goes for My Moth­er Laughs, a mem­oir in which Aker­man chron­i­cles the fail­ing health of her moth­er, Natalia ​"Nel­ly" Aker­man, her own men­tal health, her work, and her love life. First pub­lished in 2013 in French, an Amer­i­can edi­tion trans­lat­ed by Cori­na Copp came out in 2019.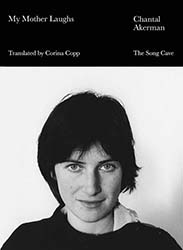 Aker­man's moth­er was an Auschwitz sur­vivor and Aker­man was ​"born into trau­ma," as she once said in an inter­view. Her extreme close­ness to her moth­er defined a great deal of her cre­ative out­put — from her ear­ly work, News From Home (1977), in which Aker­man reads let­ters from her moth­er over street and sub­way shots of low­er Man­hat­tan, to her final film, No Home Movie, a doc­u­men­tary por­trait of Nel­ly in her last years, fea­tur­ing con­ver­sa­tions between moth­er and daugh­ter. It appeared in 2015, the same year Ack­er­man com­mit­ted suicide.
My Moth­er Laughs is often painful to read, but it's also shot through with moments of light and melan­choly humor. Aker­man's lan­guage is pre­cise while her sub­ject mat­ter is dis­cur­sive, wan­der­ing. Just as there's some­times dis­junc­tion or delay between sound and image in her films, there's a shift­ing of tens­es right from the begin­ning of this book: ​"I wrote all of this and now I no longer like what I've writ­ten. It was before… before I under­stand that I might have mis­un­der­stood every­thing." Which leaves you won­der­ing about begin­nings and end­ings and all the time that moves in between.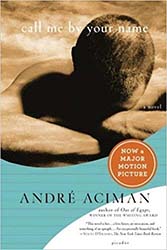 Among these rec­om­mend­ed books, Call Me By Your Name by André Aci­man is prob­a­bly the most well-known, or at least the most wide­ly-read. Does it even need an intro? Okay, a short one: It's a sum­mer romance between sev­en­teen-year-old Elio and Oliv­er, the twen­ty-four-year-old house guest his aca­d­e­m­ic par­ents host over the course of six weeks in the Ital­ian countryside.
There's a lot of loung­ing and swim­ming, eat­ing deli­cious meals pre­pared by a cook, and being eru­dite (Elio makes a ref­er­ence to writer, painter, and activist Car­lo Levi, who led an anti-fas­cist move­ment with Natalia Ginzburg's first hus­band, Leone — it's a world not so far removed.) Elio first lays eyes on Oliv­er, in his ​"bil­lowy blue shirt, wide-open col­lar, sun­glass­es, straw hat, skin every­where," and is struck by his seem­ing­ly unflap­pable con­fi­dence. It's no small thing that Oliv­er's wide-open col­lar reveals a gold Star of David neck­lace, and makes Elio keen­ly aware of his own self-con­scious­ness. As Elio elab­o­rates: ​"We wore our Judaism as peo­ple do almost every­where in the world: under the shirt, not hid­den, but tucked away. ​'Jews of dis­cre­tion,' to use my moth­er's words."
Aci­man evokes all the inten­si­ty, con­fu­sion, and frus­tra­tion of youth — all the want­i­ng. At the same time, this nov­el is ret­ro­spec­tive; it's Elio's midlife reflec­tion on this peri­od. Which sug­gests that com­ing of age is not sim­ply about grow­ing old­er, it's a lot to do with learn­ing how to read peo­ple, how to read the world, how to read your past self — it's not a one-time drop­ping of the veil, but a con­tin­u­al process that takes place over a lifetime.
Deb­o­rah Shapiro was born and raised out­side of Boston, Mass­a­chu­setts. Her writ­ing has appeared in The New York Times Book Review, Los Ange­les Review of Books, Sight Unseen, Tin House, and else­where. Her first nov­el, The Sun in Your Eyes, was select­ed as an Edi­tors' Choice by The New York Times Book Review, as well as one of the season's best reads by Harper's Bazaar, The Wall Street Jour­nal Mag­a­zine, Chica­go Tri­bune, and Vul­ture, among oth­er pub­li­ca­tions. She lives with her hus­band and son in Chicago.