Beth Kissileff is the edi­tor of Read­ing Gen­e­sis: Begin­nings, a col­lec­tion of essays on the Hebrew Bible by experts in range of non-rab­binic fields. Beth is blog­ging here all week as part of the Vis­it­ing Scribe series on The Pros­en People.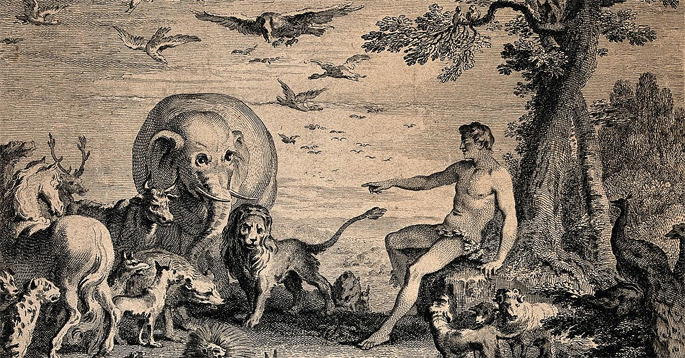 In sum­mer 2007, I went to the Chau­tauqua Insti­tu­tion, an edu­ca­tion cen­ter with lec­tures themed by week, and heard Dr. Ruth Wes­t­heimer give a lec­ture on human sex­u­al­i­ty rife with ref­er­ences to Judaism and her Jew­ish upbring­ing. She spoke on a Fri­day, announc­ing to the crowd that she would be at the Shab­bat ser­vice by the lake that night. Guess what? That evening's Sab­bath wor­ship atten­dance broke records as many flocked to see the esteemed doctor.
Could that warmth and enthu­si­asm for a sub­ject so eas­i­ly con­veyed by Dr. Ruth be trans­mit­ted in oth­er ways? It occurred to me as my friend Ron, a polit­i­cal sci­en­tist, and I dis­cussed the talk he gave over Rosh Hashanah at his syn­a­gogue. After deliv­er­ing what I call a ​"Par­sha report" on the sto­ry of the Bind­ing of Isaac, list­ing famil­iar exege­ses on each verse, he veered into new ter­ri­to­ry: a per­son­al counter-the­o­ry, based on his polit­i­cal sci­ence method­ol­o­gy, that Abra­ham actu­al­ly resist­ed God's com­mand using the weapons of the weak — since mor­tals are, after all, weak­er than the Divine. When Ron told me that this idea was one twelfth of his book on Gen­e­sis, I paused. Wait, I thought, this could be my book!
What if I asked Jew­ish aca­d­e­mics to say some­thing about Gen­e­sis backed up by their pro­fes­sion­al knowl­edge? I had just learned some­thing about polit­i­cal sci­ence and its method­ol­o­gy from Ron, and of course about both the Bible and human sex­u­al­i­ty from Dr. Ruth. There must be more peo­ple out there to learn from.
So I reached out to every­one I could think of, solic­it­ing sug­ges­tions, respond­ing to leads about who might be inter­est­ed. The Hebrew Bible, I pitched, has all the ele­ments of a human sto­ry: fam­i­ly dys­func­tion, sex, vio­lence, love, hate, anger, jeal­ousy, a dol­lop of poet­ry, some pro­found moral instruc­tion, and even a chance to catch a break one day in sev­en — sure­ly all the dra­ma and excite­ment of any mod­ern sto­ry­line or real­i­ty TV show can be found in Scripture!
"Would you give your child a book whose heroes cheat, lie, steal, mur­der — and get away with it?" Alan Der­showitz opens his con­tri­bu­tion to the project that became Read­ing Gen­e­sis: Begin­nings. ​"Chances are you have. The book, of course, is Genesis."
Der­showitz is one of many insight­ful con­trib­u­tors to the col­lec­tion. Nov­el­ist Dara Horn writes of the ​"pos­si­bil­i­ties that time gives us to alter our lives" because ​"Jacob demon­strates that one can be con­front­ed with the same sit­u­a­tion twice and respond, the sec­ond time, as a dif­fer­ent per­son." Food writer Joan Nathan tells read­ers of eat­ing in ancient Israel, shar­ing some of the real­i­ties behind the por­ridge Jacob served to Esau and bread in antiq­ui­ty. Less­er-known names con­tributed equal­ly astute per­spec­tives on the Bible's ear­li­est sto­ries: a psy­chol­o­gist who stud­ies facial recog­ni­tion writes about why Joseph's broth­ers can't rec­og­nize him; an ethi­cist writes on imper­fect for­give­ness and a his­to­ri­an on why the Cain and Abel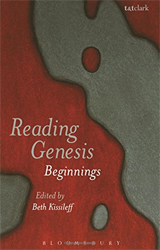 sto­ry mod­els so much about the most intense con­flicts being those with­in a fam­i­ly; a poet writes on the face of the oth­er and the rela­tion­ship between Sarah and Hagar.
And as for Dr. Ruth? ​"Maybe I didn't hear the words ​'penis' and ​'vagi­na' when I was grow­ing up, but come to think of it, I did hear a lot of prayers for shalom bay­it (peace in the home). These con­cepts allow us to teach men and women that peace in the home is insep­a­ra­ble from good sex," she writes of Gen­e­sis 2:18: ​"It is not good for Man to be alone."
You may be sur­prised at how fas­ci­nat­ing the Bible can be and what you can learn from mod­ern writ­ers on the ancient text.
Beth Kissileff is an author and jour­nal­ist, and fre­quent review­er for the Jew­ish Book Council.
Relat­ed Content:
Beth Kissileff is in the process of fundrais­ing and writ­ing grants to devel­op a pro­gram to assist rab­bis of all denom­i­na­tions with writ­ing and pub­lish­ing books. Kissileff is a rab­binic spouse and author of the nov­el Ques­tion­ing Return as well as edi­tor of the anthol­o­gy Read­ing Gen­e­sis: Begin­ings.