with Maron L. Waxman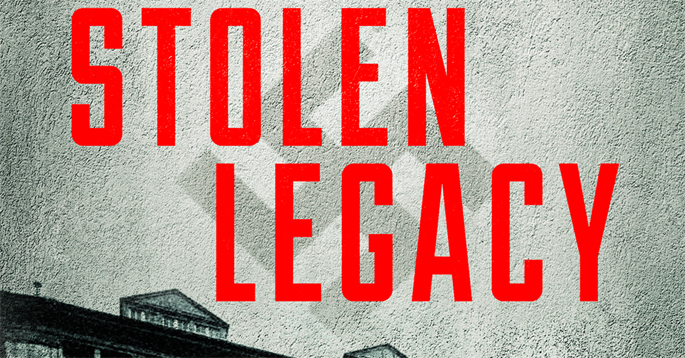 Amid its account of the legal bat­tle to recov­er own­er­ship — or at least the recog­ni­tion of own­er­ship — of the build­ing at Krausen­strasse 17/18 in Berlin, Dina Gold's Stolen Lega­cy is the sto­ry of her mater­nal grand­par­ents' wealthy and large­ly sec­u­lar Jew­ish fam­i­ly, oust­ed from Ger­many and scat­tered to Israel and Great Britain.
Maron L. Wax­man: You write that although your grand­moth­er often said that when the Berlin Wall came down you would all be rich, it seemed like a fan­ta­sy to the fam­i­ly. Did any­one believe her?
Dina Gold: I believed her, but I was the only one in the fam­i­ly who did. My moth­er told me in no uncer­tain terms to ignore my grandmother's tales because Nel­lie had always been a fan­ta­sist and she had, sad­ly, become men­tal­ly quite unsta­ble in her lat­er years. When I decid­ed to look into whether or not the fam­i­ly real­ly had owned the build­ing, my moth­er strong­ly urged me not to waste my time and ener­gy: as far as she was con­cerned, the past was the past and should remain that way and one should not look back. I disagreed.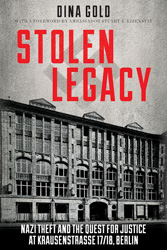 MLW: What made your grand­fa­ther decide to emi­grate to Palestine?
DG: To my moth­er it was always some­thing of a mys­tery. She would say that after Hitler came to pow­er, sud­den­ly her father ​"found his Zion­ist heart." He want­ed to be with oth­er Jews. Maybe he was affect­ed by the way my moth­er was treat­ed at her school, where she was the only Jew­ish child. Her class­mates, most­ly the daugh­ters of Ger­man army offi­cers, start­ed to pick on her. On open­ing her desk, she would find a copy of Der Stürmer, the Nazi news­pa­per filled with vicious anti-Semit­ic car­toons, left there to taunt her; the lit­tle girls would put her on a chair and dance around her singing ​"wenn das Juden­blut vom Mess­er spritzt, dann geht's nochmal so gut" ("When Jew­ish blood spurts from the knife, then things are twice as good"). Short­ly after the Feb­ru­ary 1933 Reich­stag fire, the Gestapo raid­ed Herbert's house, look­ing for his Com­mu­nist younger broth­er, Fritz. They final­ly caught him and incar­cer­at­ed him in Span­dau prison. Her­bert saw the way things were going and left Ger­many. His wife and three chil­dren fol­lowed a few months later.
MLW: When you start­ed look­ing into the case, you were an inves­tiga­tive jour­nal­ist work­ing for the BBC. Did that influ­ence you to look into your grandmother's story?
DG: Being a BBC jour­nal­ist helped. I cer­tain­ly wasn't fright­ened at the prospect of tak­ing on the Ger­man gov­ern­ment. I had expe­ri­ence of inves­tiga­tive jour­nal­ist tech­niques, knew how to con­duct research, and was not eas­i­ly put off. I tried to be as unemo­tion­al as pos­si­ble because get­ting upset at what I dis­cov­ered in the process was not going to help. The key point was that I knew from the start that I would have to prove the case, make it a legal­ly water­tight claim. Gath­er­ing all that evi­dence was a chal­lenge and took sev­er­al years to complete.
MLW: When you first vis­it­ed Berlin, you had vir­tu­al­ly no doc­u­ments what­so­ev­er. How did you even start your investigation?
DG: On my first trip to Berlin, in Decem­ber 1990, all I had was a copy of a page from a 1920 busi­ness direc­to­ry with an adver­tise­ment for H. Wolff, noth­ing more to link me to the prop­er­ty. I marched in and asked to speak to the most senior per­son on the premis­es, and when he arrived in recep­tion, I announced, ​"I've come to claim my family's build­ing!" To say that he was sur­prised is an under­state­ment. You could say it was pure chutz­pah, and you'd be right. But bluff is often what inves­tiga­tive reporters have to do — and it proved use­ful. After phon­ing head office in Bonn, this man told me that his supe­ri­ors had con­fessed to him that they knew the build­ing had once been owned by Jews but they did not know if any­one had sur­vived. After I told this man my sto­ry, he said some­thing which great­ly sur­prised me: ​"You must get this build­ing back for your moth­er." He was an East Berlin­er with a keen sense of his­to­ry, and he was extreme­ly inter­est­ed in my fam­i­ly sto­ry. He con­fid­ed in me that the peo­ple who worked there, forty five years after the end of the war, still referred to it as ​"the Wolff build­ing" but claimed they didn't know why.
MLW: How did you man­age with all the Ger­man doc­u­ments and lawyers?
DG: My moth­er and father both spoke Ger­man. It was their secret lan­guage when they didn't want me and my broth­er to know what they were talk­ing about. Of course, I picked up a lit­tle, but my moth­er could trans­late the doc­u­ments for me and the lawyers act­ing for my moth­er were bilingual.
MLW: What effect has the book had?
DG: I've been part of the JBC Net­work for the past year and have been invit­ed to speak at a num­ber of venues. I'm often asked by peo­ple for advice on get­ting resti­tu­tion for their long-lost fam­i­ly prop­er­ty. This is a very live issue, and so many fam­i­lies are still try­ing to get back their stolen prop­er­ty. I'm mind­ful that the Holo­caust was an immense act of mur­der and noth­ing can com­pare with it. But it was also the largest theft in his­to­ry, which hasn't been resolved, by any means. I did my lit­tle bit, but there's so much more still to be done.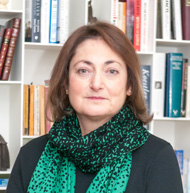 MLW: How has this expe­ri­ence affect­ed you?
DG: I don't regret for an instant doing it. I'm now fight­ing to have a plaque put on the front of the build­ing at Krausen­strasse 17/18 to attest that it was stolen from Jews. Three years ago I was promised such a plaque, but to date noth­ing has hap­pened. When I first sat down to write the book, I did it so that my three chil­dren would know their her­itage — hav­ing it pub­lished was a bonus. I wish oth­er fam­i­lies had been so suc­cess­ful in their peti­tions, but I hope that my exam­ple will give them the courage to pur­sue their cas­es as vig­or­ous­ly as I pur­sued my mother's.
Maron L. Wax­man is a retired edi­to­r­i­al direc­tor of spe­cial projects at the Amer­i­can Muse­um of Nat­ur­al His­to­ry, was also an edi­to­r­i­al direc­tor at Harper­Collins and Book-of-the-Month Club. She also leads edi­to­r­i­al workshops.
Relat­ed Content:
Maron L. Wax­man, retired edi­to­r­i­al direc­tor, spe­cial projects, at the Amer­i­can Muse­um of Nat­ur­al His­to­ry, was also an edi­to­r­i­al direc­tor at Harper­Collins and Book-of-the-Month Club.