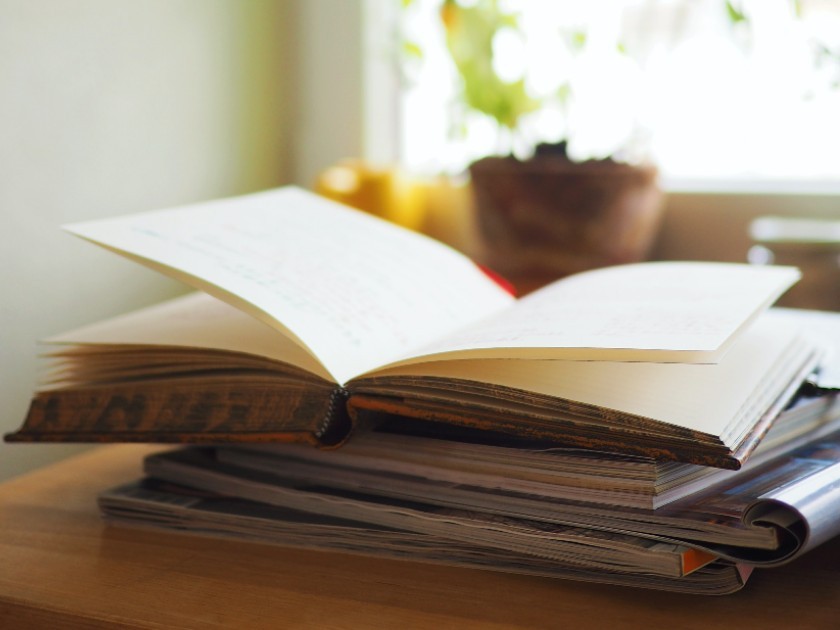 My favorite fic­tion blends com­e­dy and tragedy, oper­at­ing in the space where humor meets pain. From a blis­ter­ing explo­ration of fer­til­i­ty and fame, to a com­ing-of-age sto­ry about a Hasidic woman with a porn addic­tion, to a Jew­ish steam­punk World War II nov­el, the books in this list exam­ine and sub­vert expec­ta­tions of fem­i­nin­i­ty. What­ev­er your mood, I know there will be some­thing here for you.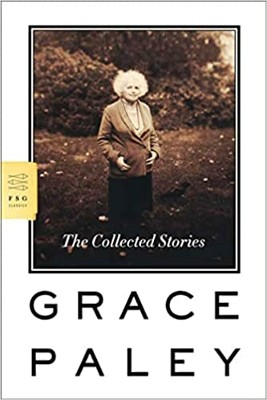 The Col­lect­ed Sto­ries, a com­pi­la­tion of The Lit­tle Dis­tur­bances of Man, Enor­mous Changes at the Last Minute, and Lat­er The Same Day, show­cas­es Paley at her best. A mas­ter of nar­ra­tive com­pres­sion, Paley wrote sto­ries that crack­le with a blend of humor and heartbreak.
Take this sum­ma­ry of a mar­riage, from the sto­ry ​"Wants":
In many ways, he said, as I look back, I attribute the dis­so­lu­tion of our mar­riage to the fact that you nev­er invit­ed the Bertrams for dinner.

That's pos­si­ble, I said. But real­ly, if you remem­ber: first, my father was sick that Fri­day, then the chil­dren were born, then I had those Tues­day night meet­ings, then the war began. Then we did­n't seem to know them any­more. But you're right. I should have had them to dinner.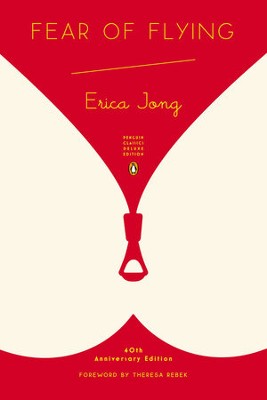 "There were 117 psy­cho­an­a­lysts on the Pan Am flight to Vien­na and I'd been treat­ed by at least six of them," reads the open­ing line of this nov­el. Infa­mous imme­di­ate­ly upon pub­li­ca­tion for its explic­it depic­tion of female sex­u­al­i­ty, Fear of Fly­ing tells the sto­ry of a twen­ty-nine-year-old poet, Isado­ra Wing, who is on a quest for self-dis­cov­ery — and great sex.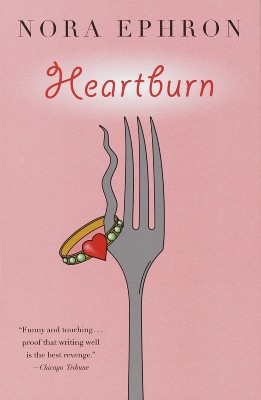 When she is sev­en months preg­nant, Rachel Sam­stat dis­cov­ers that her hus­band is in love with anoth­er woman. Rachel's attempts to make sense of the dis­so­lu­tion of her mar­riage and move for­ward with her life are both hilar­i­ous and mov­ing, and inter­spersed with recipes (Rachel writes cook­books for a liv­ing). Nev­er has a fun­nier nov­el about divorce been written.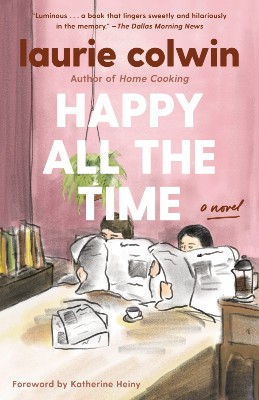 Don't let the titles mis­lead you — the char­ac­ters in Col­win's nov­els are no Pollyannas.
Hap­py All the Time tells the sto­ry of two cousins, Vin­cent and Gui­do, who fall in love with two very dif­fer­ent, head­strong women whom they strug­gle to understand.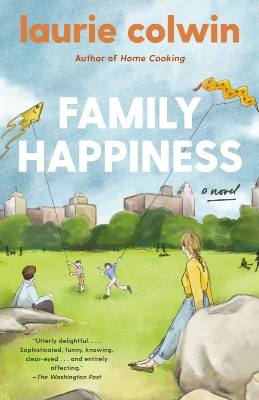 Fam­i­ly Hap­pi­ness fol­lows the midlife cri­sis of Pol­ly Solo-Miller Demarest, who lives an appar­ent­ly charmed life in Man­hat­tan, with a tight-knit fam­i­ly, a lawyer hus­band, and two chil­dren, until she finds her­self hav­ing her first affair and ques­tion­ing all the ways she is tak­en for grant­ed. Lau­rie Col­win writes about domes­tic life and imper­fect rela­tion­ships with great wit and insight, and the expe­ri­ence of read­ing her work is com­fort­ing, like a lit­er­ary chick­en soup.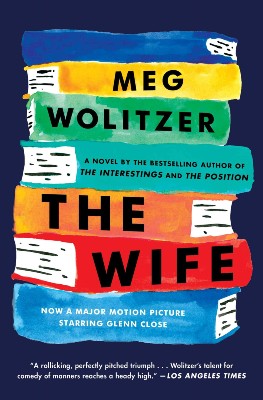 In this sharp and mov­ing com­e­dy of man­ners, a famous nov­el­ist named Joe Castle­man is on the verge of receiv­ing a major lit­er­ary award. The only thing stand­ing in his way: his wife, Joan. After decades of sub­ju­gat­ing her lit­er­ary ambi­tion to sup­port her hus­band, Joan has final­ly had enough.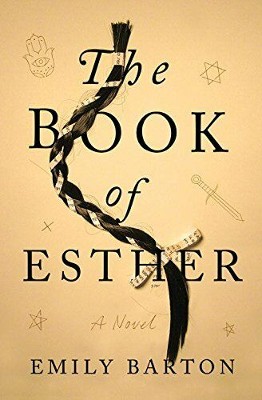 The ques­tion at the cen­ter of Bar­ton's imag­i­na­tive third nov­el is, what if an empire of Jew­ish war­riors that real­ly exist­ed in the Mid­dle Ages had nev­er fall­en — and was the only thing left stand­ing between Hitler and his con­quest of Rus­sia? It's 1942 in Khaz­aria, a Jew­ish war­rior-state locat­ed between Ger­many and Rus­sia, and Esther, the daugh­ter of the coun­try's chief pol­i­cy advis­er, sets out on a jour­ney to find a fabled Kab­bal­ist vil­lage, in hopes of con­vinc­ing them to turn her into a man, so that she can fight for her country.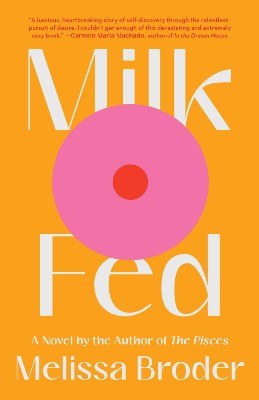 Milk Fed by Melis­sa Broder
Rachel, the twen­ty-four year old nar­ra­tor of Broder's sec­ond nov­el, is a lapsed Jew who wor­ships at the altar of calo­rie count­ing. Short­ly after her ther­a­pist prompts her to take a nine­ty day break from com­mu­ni­ca­tion with her over­bear­ing moth­er, she meets Miri­am, a zaftig Ortho­dox woman who works at Rachel's favorite frozen yogurt shop. An unex­pect­ed romance fol­lows, and Rachel learns to embrace her appetite in all its forms.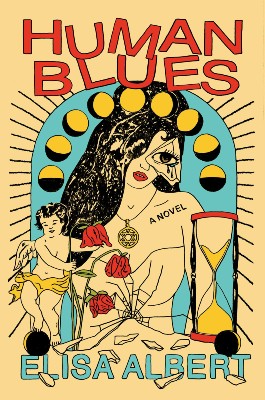 Albert's new nov­el, told over the course of nine men­stru­al cycles, is a furi­ous­ly fun­ny max­i­mal­ist inves­ti­ga­tion of female ambi­tion and the fer­til­i­ty-indus­tri­al com­plex. Avi­va Ros­ner, a singer-song­writer about to release her fourth album, is strug­gling might­i­ly with infer­til­i­ty. But much as she wants a baby, she's opposed to tech­no­log­i­cal con­cep­tion. As her album (apt­ly titled Womb Ser­vice) makes its way into the world, Avi­va inter­ro­gates just what she's will­ing to do to get what she wants.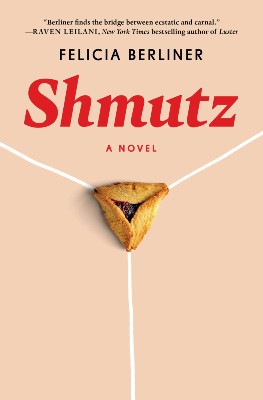 Shmutz by Feli­cia Berliner
Berlin­er's debut nov­el, which has per­haps the most inven­tive cov­er I've seen this year, is a com­ing of age sto­ry about a young Hasidic woman with a secret porn addic­tion. Berlin­er probes the ten­sions of being caught between worlds in a way that's simul­ta­ne­ous­ly fun­ny and sincere.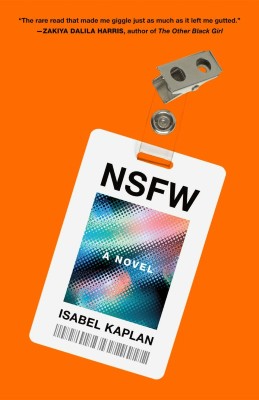 And be sure to check out Isabel Kaplan's debut nov­el NSFW—a propul­sive and time­ly read on nav­i­gat­ing the TV Net­work indus­try as a recent col­lege graduate.
Isabel Kaplan grad­u­at­ed from Har­vard and holds an MFA in cre­ative writ­ing from NYU. She is the author of the nation­al best­selling YA nov­el Han­cock Park and a co-founder of Project 100, an orga­ni­za­tion launched after the 2016 elec­tion to sup­port pro­gres­sive women run­ning for Con­gress. She pre­vi­ous­ly worked in TV dra­ma devel­op­ment at Fox Broad­cast­ing Com­pa­ny. Isabel was born and raised in Los Angeles.