So far this week, Dani Shapiro wrote about mov­ing from Jew­ish N.Y. to churchy Con­necti­cut and how to find Jews in the sub­urbs.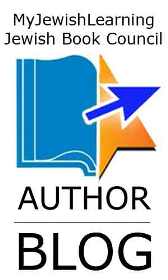 When I start­ed writ­ing my new mem­oir, Devo­tion, it was out of this sense of long­ing – long­ing for com­mu­ni­ty, for a con­nec­tion to my past, for a spir­i­tu­al life both for myself and my fam­i­ly that felt rel­e­vant and authen­tic and true. If we hadn't moved from the city to Con­necti­cut, in all like­li­hood I wouldn't have felt com­pelled to explore these mat­ters in the depth that I have – in part, because it all would have been laid out in front of me.
I would have sent Jacob to one of a dozen great Hebrew schools. We would have joined the same shul as our friends. On Rosh Hashanah, we would have walked with the rest of the Jew­ish pop­u­la­tion of the Upper West Side to the Hud­son Riv­er, for tash­lich. Jacob would have gone swim­ming at the JCC.
Mov­ing to the coun­try forced me to artic­u­late my own needs and desires for a spir­i­tu­al life, pre­cise­ly because it wasn't being hand­ed to me on a sil­ver platter.
We have now lived in Con­necti­cut for eight years, and I feel we have built a Jew­ish life for our­selves here. It took three tries — the third was the charm — but we did find a syn­a­gogue about forty min­utes away, a Con­ser­v­a­tive egal­i­tar­i­an con­gre­ga­tion that reminds me of the shul of my child­hood. Jacob goes to Hebrew School there.
It isn't per­fect — but what is? There are only four kids in his 5th-grade class. The dis­tance is a lot to dri­ve. At times, it con­flicts with oth­er activ­i­ties, like team sports and school func­tions — forc­ing us to assess and re-assess our pri­or­i­ties. But most impor­tant­ly, it is a part of our lives — our fast-paced, sec­u­lar, ex-pat urban, rur­al fam­i­ly life in which it mat­ters, deeply mat­ters, that we are con­nect­ed to our her­itage, our his­to­ry, to our people.
Dani Shapiro's new mem­oir Devo­tion is now avail­able. She has been blog­ging for the Jew­ish Book Coun­cil and MyJew­ish­Learn­ing. She'll be read­ing at Franklin Park in Brook­lyn next Mon­day night.
Dani Shapiro is a best-sell­ing nov­el­ist and mem­oirist and host of the pod­cast Fam­i­ly Secrets (now in its sev­enth sea­son). Her work has been fea­tured in The New York Times, The New York­er, Vogue, and Time. She has taught at Colum­bia and New York Uni­ver­si­ty and is the co-founder of the Siren­land Writ­ers Con­fer­ence. She lives in Litch­field Coun­ty, Connecticut.