Joshua Braff is the author of the nov­el Peep Show. He will be blog­ging all this week for the Jew­ish Book Coun­cil and MyJew­ish­Learn­ing​'s Vis­it­ing Scribe.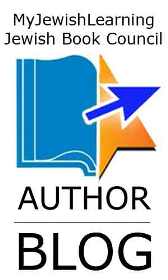 They say write what you know. My first nov­el is about a yeshi­va boy who leaves his reli­gious edu­ca­tion to attend a pub­lic school in sub­ur­ban New Jer­sey. I drew from my mem­o­ries of a build­ing in Perth Amboy called Hil­lel Acad­e­my, a place that was so ill-pre­pared to teach that it was torn down a few years after I left. In fair­ness, it was the sev­en­ties, and infor­ma­tion on chil­dren and how to raise and teach them was not as ubiq­ui­tous as it is today. The ​"How To" book world would need anoth­er decade to even begin to school us on the craft of respect­ing chil­dren, our spous­es, our neighbors.
But alas, it is impor­tant to recall the pos­i­tive aspects of all peri­ods of life, be they hard to come by or not. I used to love this teacher from Hil­lel named Rab­bi Laloosh. The guy was prob­a­bly 6 foot 11, wore ortho­pe­dic shoes and only said about six words in Eng­lish. But he knew just what we yeshi­va kids need­ed. He would posi­tion him­self in the cen­ter of the entire stu­dent body just before we were dis­missed for the week­end and, dur­ing a song I for­get the name of, let all three hun­dred of us scream OO-FARR-ATZ-TA!!! into his ears. I nev­er learned what the word meant, but it had to be the most cathar­tic pri­mal scream any of us had ever had. Even as a sec­ond grad­er I had the feel­ing Rab­bi Laloosh knew our school life sort of bit the big one. He was let­ting us vent as the Sab­bath approached, and I always admired him for it.
It took thir­ty plus years for me to under­stand why my ear­ly edu­ca­tion left with me such skewed mem­o­ries of reli­gion. Aside from the much-taught melan­choly asso­ci­at­ed with Jew­ish his­to­ry like the Holo­caust, the slav­ery in Egypt and some of the human calami­ties in the Old Tes­ta­ment, I always had an innate dis­in­ter­est in the ​"push" to adhere to the sug­ges­tion that I was mere­ly a sol­dier amongst many in the plight that is Zion­ism. To me this meant I was mere­ly one, under God, a this­tle in a for­est of sur­vivors who were forced to over­come more adver­si­ty and human loss than any cul­ture on earth. I was thus­ly oblig­ed to be a part of a larg­er sum as opposed to an enti­ty unto myself in which life is dic­tat­ed by both the unfold­ing of our indi­vid­ual days here, and the way one's pre­dis­posed brain takes flight in a world fraught with possibility.
But I'll tell you some of my most pos­i­tive yeshi­va memories.
My first thought of kiss­ing a girl was in the back of Hil­lel Acad­e­my. At the time it held a small black­top that offered a kick ball sized space sur­round­ed by a chain link fence. I think of this square as the place I learned to lust for the smell of Wendy Fried­berg. She was the old­er, fifth grade girl who pre­ferred kiss­ing one's lips to slap­ping one's back in ​"You're it" the yeshi­va ver­sion of ​"tag." I would chase her cloud of pheromones around this tiny area with the feroc­i­ty of a Wild King­dom clip, until my fin­ger­tips brushed against her ruf­fled shoulder.
"You're it!" I yelled, and our eyes met amidst the haze of bak­ing tar­mac. ​"You're it, Wendy Friedberg."
You're it, and I'm the one who made you so. I remem­ber the pres­sure to kiss her. All the kids watch­ing, egging me on, kiss her, kiss Wendy, and I knew that the only thing before me, before Tal­mud class, Abra­ham and Isaac and the Hebrew alpha­bet, I'd need to place my lips against Wendy Friedberg's cheek. But I was hes­i­tant. Scared? Embar­rassed? My teacher Mora Mir­i­um would call us, Time's up, recess is over.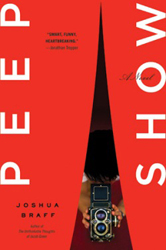 I chick­ened out. She was old­er, okay? A fifth grad­er. She was just too sen­su­al and sweaty, run­ning around that black­top like a gazelle and all. Her fam­i­ly would lat­er vis­it our new house in South Orange for Shab­bat because Wendy's broth­er was my brother's bud­dy. There was a song we sang at the end of our cer­e­mo­ny that required we all hold hands. I was next to Wendy and I remem­ber pre­tend­ing that I had to reach for the per­son to my left so hard that I couldn't very well also take her grip. My dad called me out, ​"Take her hand, Joshua."
I felt Wendy's fin­gers against mine but didn't face her for the entire song. She tru­ly was a con­fus­ing and com­pli­cat­ed woman. And I nev­er would have known her with­out Hil­lel Academy.
Joshua Braff's sec­ond nov­el, Peep Show, is now available.
Joshua Braff is the author of three nov­els: The Unthink­able Thoughts of Jacob Green, Peep Show, and his new nov­el, The Dad­dy Diaries. His work can also be found in The Huff­in­g­ton Post and in mul­ti­ple antholo­gies. Braff holds an MFA from St. Mary's Col­lege and lives in North­ern Cal­i­for­nia with his wife and two children.