Ear­li­er this week, Mol­ly Birn­baum wrote about her first writ­ing teacher and the scent of Passover. She has been blog­ging all week for Jew­ish Book Coun­cil and MyJew­ish­Learn­ing​'s Vis­it­ing Scribe.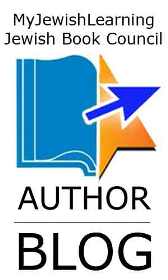 This past Sun­day was Mother's Day. In cel­e­bra­tion, my mom and I went out to lunch. We ate crisp sal­ads and tuna sashi­mi. We laughed a bit too loud­ly, tip­sy after a glass of white wine. Before that we had been shop­ping, try­ing on sum­mer dress­es and san­dals with straps twist­ing up our ankles — a lit­tle too hope­ful for the imme­di­a­cy of warm weath­er as we lis­tened to a chill­ing thun­der­storm soak­ing the streets outside.
I write about my moth­er in my book, Sea­son to Taste: How I Lost My Sense of Smell and Found My Way. After all, she took care of me after I was hit by a car while jog­ging in 2005 – the acci­dent that broke my pelvis, tore the ten­dons in my left knee, and frac­tured my skull; the one that ulti­mate­ly robbed me, an aspir­ing chef, of my sense of smell. In the months of my recov­ery, I found it dev­as­tat­ing to not be able to per­ceive the scents that had once been so close­ly aligned with my mem­o­ries of my moth­er: the smell of her lilac per­fume, of her rose­mary-mint sham­poo, of the chick­en dish she used to make with dried cher­ries and cream. I under­stood the impor­tance of scent in terms of taste and fla­vor. But I had not real­ized how intrin­si­cal­ly it is tied to mem­o­ry and emo­tion, too.
I'm lucky, though, I know: I recov­ered from all of the injuries I sus­tained in the acci­dent. My sense of smell slow­ly returned — once scent at a time, over the next six years. And all the while, my moth­er was there — sup­port­ing, com­fort­ing, help­ing me to move on. I'm incred­i­bly lucky to have her, too.
Dur­ing lunch, my moth­er and I watched the rain come down in tor­rents through the tall and airy win­dows of the restau­rant. It was cozy inside, warm with the scent of yeast rolls straight from the oven, and the taste of a fruity white wine lin­ger­ing on the back of our tongues. Instead of imme­di­ate­ly leav­ing to face the weath­er once again, we decid­ed to linger over cof­fee and dessert. We shared apan­na cot­ta. It was silky and smooth, laced with vanil­la, and topped with fresh straw­ber­ries, which were an almost neon red. Very lit­tle has tast­ed better.
Mol­ly Birnbaum's Sea­son to Taste: How I Lost My Sense of Smell and Found My Way is now available.