Lucette Lagna­do​'s most recent book, The Arro­gant Years: One Girl's Search for Her Lost Youth, from Cairo to Brook­lyn, is now avail­able. Lucette won the 2008 Sami Rohr Prize for Jew­ish Lit­er­a­ture for her mem­oir The Man in the White Shark­skin Suit: A Jew­ish Family's Exo­dus from Old Cairo to the New World. She will be blog­ging all week for the Jew­ish Book Coun­cil and MyJew­ish­Learn­ing​'s author blog­ging series.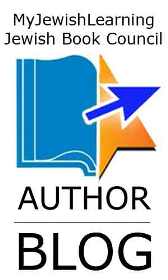 What is going to hap­pen to the Arab Spring – no no, not that Arab Spring but my own recent awak­en­ing and love affair with the Mid­dle East, Egypt in particular?
I have been gripped by fear since Jan­u­ary, watch­ing the upris­ings, not know­ing how these move­ments would all shake out, unable to get my arms around them. Late­ly, fear has been replaced by sad­ness and melan­choly. I feel as if a chap­ter is end­ing for me – the chap­ter of my per­son­al Arab Spring – my sense that there were pos­si­bil­i­ties for me in Egypt after years of think­ing there were no possibilities.
In the last cou­ple of years since my mem­oir, The Man in the White Shark­skin Suit, came out, I have savored the oppor­tu­ni­ty to reach dis­tant audi­ences, but look­ing back, noth­ing stirred me as much as my book's pop­u­lar­i­ty in Egypt.
When I first heard my book was sell­ing briskly in Cairo, I was amazed. Why would a mem­oir by an Egypt­ian-Jew about her exiled fam­i­ly res­onate in Egypt? Why would Egypt­ian Moslems or Chris­tians even care about my story?
On a vis­it to Cairo and the pop­u­lar Diwan book­shop, a sparkling mod­ern oasis of Ara­bic and for­eign lan­guage books com­plete with a cof­fee bar, I spoke to the own­er and learned that Shark­skin was in effect a bestseller.
Its own­er invit­ed me to do a read­ing. I still recall the joy­ous, lov­ing crowd cir­cling around me – ele­gant women not in veils, debonair gen­tle­men who seemed to have stepped out of my father's 1940s Cairo.
Look­ing out at the crowd I had my own Sal­ly Fields-at-the-Oscars moment: They like me, they real­ly like me, I thought.
After my lec­ture, young woman, a reporter, came over and said, ​"You are as Egypt­ian as I am."
When my book was pub­lished in Ara­bic, I returned for anoth­er read­ing. This time I stood side by side with my Egypt­ian pub­lish­er at Diwan. I would read a pas­sage, he would read the same pas­sage in Ara­bic. I have nev­er felt so proud – I was being read in the lan­guage of my father.
I con­tin­ued to hear from Egyp­tians when I returned to the U.S. They man­aged to find me through email or Face­book, and they seemed very anx­ious to tell me how they felt about my book – how much they'd loved it. Many addressed me by my child­hood nick­name, ​"Loulou." I cor­re­spond­ed with sev­er­al of them, moved by how eager they were to befriend me. I thought of mov­ing back to Egypt – per­haps rent­ing an apart­ment for sev­er­al months. That is what I mean by expe­ri­enc­ing my own Arab Spring – a time when I felt rec­on­ciled with my own past.
I had stum­bled quite by acci­dent into an Egypt that was ter­ri­bly nos­tal­gic, that was turn­ing to the past as one way to escape the tribu­la­tions of life. There was a long­ing to learn about the monar­chy, and there was also a hunger to learn about Jews.
Once upon a time, Jews were all around, ful­ly inte­grat­ed mem­bers of Egypt­ian soci­ety. They went to school with Mus­lim chil­dren and lat­er as adults they worked side by side with them, and often they social­ized togeth­er. Then, sud­den­ly they were gone – a com­mu­ni­ty of 80,000 began leav­ing in droves, until there were only a hand­ful of Jews left. An entire gen­er­a­tion of Egyp­tians grew up with­out know­ing Jews – only hear­ing about them through their par­ents or relatives.
Then Shark­skin came along, and Egyp­tians began to redis­cov­er Jews. Some were too young to have known any – they actu­al­ly wrote to tell me that – and yet had heard sto­ries from rel­a­tives who still remem­bered the days when Egypt was a cos­mopoli­tan, mul­ti­cul­tur­al, mul­ti-eth­nic society.
Those first months of the rev­o­lu­tion, the emails and let­ters stopped. I felt bad­ly – I'd always been so excit­ed to receive them. But they've resumed of late, and in my Face­book page, many of the peo­ple who reach out to me are Egyptian.
Yet it is not the same. Egypt sud­den­ly seems like a for­bid­ding soci­ety. There have been too many dis­turb­ing inci­dents, chaos reigns, as does hos­til­i­ty toward Jews.
And that is what I mean by the end of my Arab Spring – a sense that I real­ly can't go home again.
Lucette Lagna­do will be blog­ging here all week.