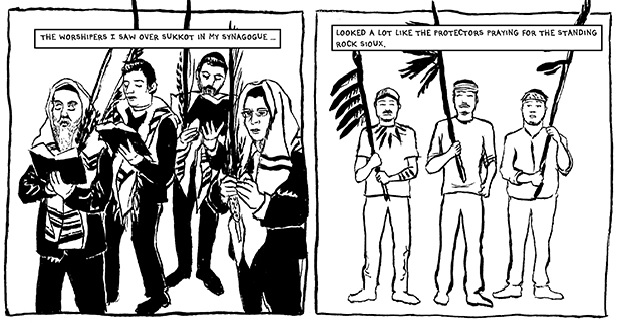 Emi­ly Bowen Cohen's recent mini-com­ic An Amer­i­can Indi­an Guide to the Day of Atone­ment recounts her reunion with her long-lost Native Amer­i­can fam­i­ly and her reflec­tion on the trip over the fol­low­ing Yom Kip­pur. Emi­ly will be guest blog­ging for the Jew­ish Book Coun­cil all week as part of the Vis­it­ing Scribe series here on The ProsenPeo­ple.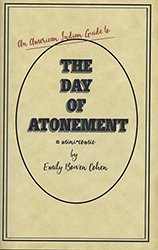 Through­out the fall, I close­ly fol­lowed the protest against the Dako­ta Access Pipeline. I fol­lowed the protests in the media, as well as in my per­son­al life. As a mem­ber of the Musco­gee (Creek) Nation, I have fam­i­ly and friends who were water pro­tec­tors. Their sto­ries dom­i­nat­ed my social media feed.
The fren­zy ceased, how­ev­er, when I put on my ​"Jew­ish" hat. When I was immersed in Jew­ish life, the protest at Stand­ing Rock, North Dako­ta was not a trend­ing top­ic. I don't stop being Native Amer­i­can when I walk into syn­a­gogue. The hash­tag #NoDAPL flashed before my eyes as I prayed in shul, or set my Shab­bat table, or ate in a sukkah. I was sur­prised by how many times I encoun­tered some­thing in my Jew­ish life that remind­ed me of the Sioux fight­ing for their rights at Stand­ing Rock.
In that spir­it, I do what I do: I drew a com­ic about the weird and won­der­ful expe­ri­ence of being a Native Amer­i­can Jew.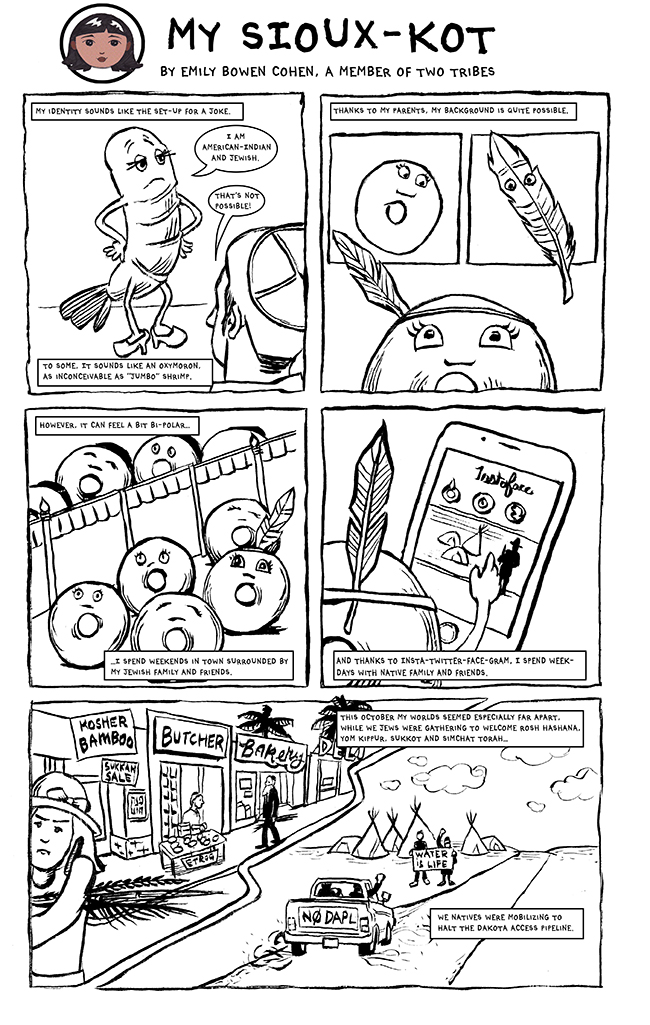 Emi­ly Bowen Cohen writes mem­oir-style comics about being Native Amer­i­can and Jew­ish. She grew up in a small town in rur­al Okla­homa. Emi­ly received a 2016 Word Artist Grant, a project of Amer­i­can Jew­ish University's Insti­tute for Jew­ish Cre­ativ­i­ty, to cre­ate An Amer­i­can Indi­an Guide to the Day of Atone­ment.
Relat­ed Content: