Ear­li­er this week, Michael Wex wrote about the begin­ning of his lit­er­ary career. His newest nov­el, Shlep­ping the Exile, will be pub­lished by St. Mar­t­in's Press next week. He will be blog­ging here all week for Jew­ish Book Coun­cil and MyJew­ish­Learn­ing.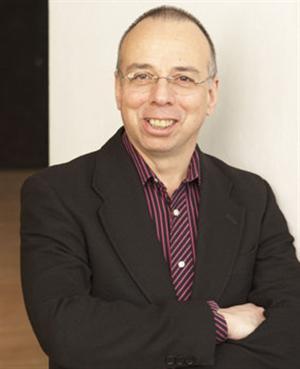 Plot was the last thing on my mind when I sat down to make a nov­el out of the sto­ries about Jews in Alber­ta that I'd writ­ten for A Night in Odessa. I did­n't want to cap­ture a land­scape or a moment; I was after a sound, the breath­less, slight­ly stran­gu­lat­ed blast of dis­sat­is­fac­tion and unsub­li­mat­ed pain that was the aur­al blan­ket in which I'd been swad­dled. A jum­ble of demot­ic Eng­lish and storm-tossed Yid­dish that flowed in and out of each oth­er with utter indif­fer­ence, it was a world away from the quaint and cutesy Ying­lish of satire and dialect jokes. This was the argot of thor­ough­ly bilin­gual peo­ple who knew that they were nev­er at home.
I was damned if I was going to let it dis­ap­pear, so I made it the book's set­ting, its sub­ject and lead­ing char­ac­ter. The peo­ple in the book might live in Alber­ta, but the space inside the walls of this non-Phil Spec­tor sound is its real locus. I was­n't ter­ri­bly inter­est­ed in for­eign accents or man­gled syn­tax; I want­ed to por­tray a way of think­ing that did­n't want to squeeze into the pat­terns of prop­er Eng­lish any more than it had want­ed to fit those of the Ger­man from which Yid­dish arose in the first place. I was a huge fan of Ish­mael Reed's ear­ly nov­els, espe­cial­ly The Free-Lance Pall­bear­ers and Yel­low Back Radio Broke-Down, both of them tours-de-force of African-Amer­i­can Eng­lish, and I want­ed to do some­thing sim­i­lar with the non-stan­dard Eng­lish that I was sup­posed to have been edu­cat­ed out of. It was the next best thing to writ­ing Yiddish.
I want­ed to talk about peo­ple who were using Yid­dish in places where they weren't sup­posed to be, post-War low­er mid­dle- and work­ing-class peo­ple liv­ing thou­sands of miles from any­thing that could called a major Jew­ish com­mu­ni­ty, and — in the case of the pro­tag­o­nist and his fam­i­ly — retain­ing their com­mit­ment to Ortho­doxy. Any­one who has spent ten min­utes as an Ortho­dox Jew knows that it's a twen­ty-four hour a day job, and I want­ed to show peo­ple of unshak­able Ortho­doxy try­ing to make their way in a world in which Jew­ish law is a joke to every­one else — and doing almost noth­ing about it. I was aim­ing for an anti—bil­dungsro­man. If peo­ple change, it's because they've aged, but no one learns a thing.
I should have learned some­thing from the sto­ry­teller who dis­ap­proved so strong­ly of the orig­i­nal sketch. While non-Jews seemed to like the stuff no less than the Ortho­dox Jews who got all the jokes, a sur­pris­ing num­ber of peo­ple who don't keep shabbes or wor­ry about kashrus found it offen­sive: ​"Reli­gious peo­ple don't behave that way." Thir­ty years of klezmer bands and increas­ing inter­est in all aspects of Yid­dish cul­ture (not to men­tion recent scan­dals in the Ortho­dox com­mu­ni­ty and the pop­u­lar­i­ty of off-the-derekh mem­oirs) have gone a fair way to famil­iar­ize the gen­er­al read­er, Jew­ish and non‑, with rit­u­al behav­ior so deeply ingrained that it can be prac­ticed in cir­cum­stances that would seem to make it absurd. When a teenaged boy sends his Jew­ish girl­friend to the mikve, it isn't offen­sive, it's mere­ly consistent.
Read more about Michael Wex here.