Ear­li­er this week, Par­naz Foroutan wrote about her child­hood deter­mi­na­tion to learn Eng­lish after see­ing a girl who looked just like her on the cov­er of Anne Frank's Diary of a Young Girl. Her nov­el The Girl from the Gar­den is part­ly based on her child­hood and fam­i­ly his­to­ry in Iran before mov­ing to the Unit­ed States, where she now resides.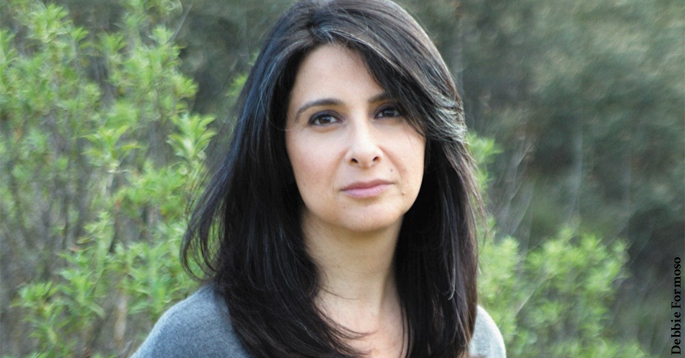 Recent­ly my aunt sent me an e‑mail in response to an essay I had writ­ten about a sup­pos­ed­ly vil­lain­ous char­ac­ter from our fam­i­ly his­to­ry. She told me that my descrip­tion of M'amad Ali Ghehnel was inter­est­ing, but she didn't think I should refer to him as a Luti, since his­tor­i­cal­ly and cul­tur­al­ly, the Lutis were con­sid­ered folk heroes, and Ghenel par­tic­i­pat­ed in the pogroms against the Jews of Ker­man­shah, where Mus­lim mobs broke into Jew­ish homes, raped women inside, and stole the prop­er­ty within.
The sto­ry goes that dur­ing the pogrom of 1908 in Ker­man­shah, M'amad Ali Ghehnel stood on the rooftop of the fam­i­ly estate and, while all the oth­er hous­es of the Jews in that mahalleh, or quar­ter, were loot­ed, he wait­ed with his shot­gun, yelling threats from the rooftop of our ances­tral home to the mob below, pro­tect­ing the house from their advances.
The elders of my fam­i­ly have guessed, over the years, that M'amad Ali Ghenel was wait­ing on the rooftop with the shot­gun to mark the estate as his own ter­ri­to­ry, wait­ing for the crowds to sub­side before he pil­laged the house for his own gain, but the Gov­er­nor called for a cease to the loot­ing and crimes before Ghehnel had a chance to descend from the rooftop and claim his goods. The­o­ries aside, the fact remains that Ghenel stood on top of that roof, pro­tect­ing the house and its inhab­i­tants and, in the end, after the riots and chaos, he descend­ed and left, qui­et­ly and empty-handed.
The books I read about this time and place in his­to­ry fall into two cat­e­gories: Jew­ish schol­ars who list their his­tor­i­cal griev­ances, mak­ing lit­tle room for the excep­tions, and Mus­lim schol­ars who ignore the atroc­i­ties or offer excus­es in their stead. Hence, when it comes time for me to tell the sto­ry, the truth is some­thing that I must forge between the two. The Jews of Iran were oppressed, beat­en, raped, mur­dered, humil­i­at­ed, and cer­tain ula­ma did rile up the anti-Semit­ic sen­ti­ments of the une­d­u­cat­ed mass­es as a means to achieve their own ends, but amidst all this insti­tu­tion­al hatred, there must have been human beings, capa­ble of love and under­stand­ing? Why did Ghenel defend that home? What rela­tion­ships, undoc­u­ment­ed and untold, exist­ed between him and the human beings occu­py­ing that house so long ago?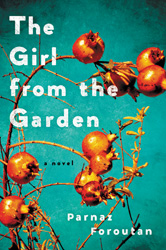 Should we ren­der his­to­ry sim­ply in terms of the black and white? The inno­cent sheep and the rav­en­ous cru­el­ties of wolves? Isn't that more the stuff of fairy tales; isn't the real­i­ty of human expe­ri­ence full of con­tra­dic­tions and exceptions?
His­to­ry is the sis­ter of fic­tion. The two are not so dis­sim­i­lar. The schol­ars will also take facts and choose and shape and retell them to fit their nar­ra­tives. What we know of this sto­ry is that M'amad Ali Ghehnel stood on the roof of our fam­i­ly estate, stood with his shot­gun aimed, yelling threats to the advanc­ing mob, and when dusk descend­ed, he did not enter that home. And all expla­na­tions of his action must be con­struct­ed by the imag­i­na­tion, because nei­ther he nor those he pro­tect­ed explained the why's of this sto­ry. Who knows what resides in the hearts of men? Per­haps Ghenel was foiled by the Governor's orders. Or, maybe, his rea­sons for not par­tic­i­pat­ing in the vio­lence direct­ed toward the Jews of that mahalleh were born of some­thing high­er than the laws and orders of oth­er men.
Par­naz Foroutan was born in Iran and spent her ear­ly child­hood there. Her nov­el The Girl from the Gar­den, for which she received PEN USA's Emerg­ing Voic­es award, was inspired by her fam­i­ly history.
Relat­ed Content:
Par­naz Foroutan is the author of The Girl from the Gar­den, which received the PEN Emerg­ing Voic­es Award and was named one of Booklist's ​"Top 10 First Nov­els" of 2015. Her mem­oir Home is a Stranger is about her jour­ney back to Iran as a young woman two decades after her fam­i­ly fled the rise of the Islam­ic theocracy.