by William Liss-Levinson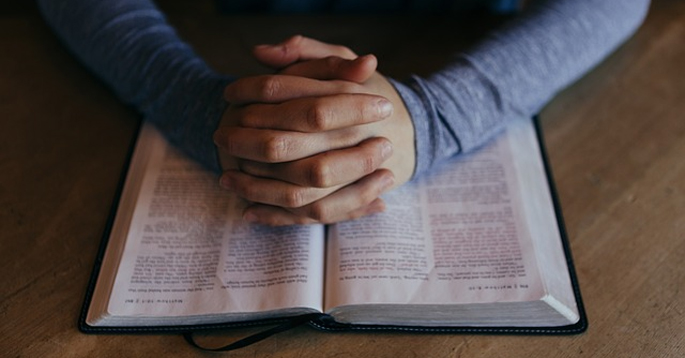 I wrote In Search of The­o­log­i­cal Mod­esty: Bib­li­cal Lessons to offer some per­spec­tives that may enable read­ers to re-con­cep­tu­al­ize them­selves as thought­ful, spir­i­tu­al Jews. The twen­ty-first cen­tu­ry is emerg­ing as a chal­leng­ing time for peo­ple with faith-based tra­di­tions who also seek paths of open­ness to plu­ral­is­tic voic­es and streams of spir­i­tu­al­i­ty. I have been per­son­al­ly trou­bled by fun­da­men­tal­ism, extrem­ism, tri­umphal­ism and an intol­er­ance that is garbed in the cer­ti­tude of how one per­son or one group speaks the ​"The TRUTH" in con­tradis­tinc­tion to the views and beliefs of oth­ers. In Search of The­o­log­i­cal Mod­estyis deeply root­ed in tra­di­tion­al Jew­ish approach­es to bib­li­cal exe­ge­sis, but also finds new ways to sup­port a com­mit­ment to tol­er­ance and respect through exam­i­na­tion of key sto­ries and com­mand­ments in the Torah.
Blend­ing homilet­ics with psy­cho­log­i­cal insights, with this book I sought to cre­ate images, themes, and lessons that are both par­tic­u­lar­is­tic and glob­al. Through analy­sis of Bib­li­cal texts in the Five Books of the Torah, I illus­trate three spe­cial themes I see with­in Judaism: plac­ing God, and not our­selves, at the cen­ter of the uni­verse; under­stand­ing the bound­aries and lim­i­ta­tions we have as human beings; and, rec­og­niz­ing the dan­gers inher­ent in the cer­tain­ty that one's beliefs and per­spec­tives are the only ones reflec­tive of God's truth and will. This book will hope­ful­ly paint back­drops of pos­si­bil­i­ties for Jews, regard­less of their par­tic­u­lar beliefs, rit­u­als, and prac­tices, to be open to the poten­tial valid­i­ty and wor­thi­ness of the views and per­spec­tives of oth­ers, a con­cept which I call ​"The­o­log­i­cal Modesty."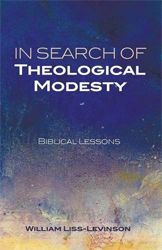 This book is intend­ed pri­mar­i­ly to raise ques­tions and sug­gest some pos­si­ble answers that require one to look through a dif­fer­ent lens. Because the chap­ters are each rel­a­tive­ly brief, the book is well-suit­ed to be incor­po­rat­ed into syn­a­gogue adult edu­ca­tion pro­grams and in a vari­ety of oth­er edu­ca­tion­al forums, through which these issues can be explored. Final­ly, for the­o­log­i­cal­ly com­mit­ted peo­ple of oth­er faiths, I have hope­ful­ly pre­sent­ed the Jew­ish texts and oth­er Jew­ish sources in a man­ner such that they, too, will find val­ue in these chap­ters. Issues of plu­ral­ism and open­ness to dif­fer­ing views are cer­tain­ly very much alive in oth­er faiths as well. Intra- and inter-reli­gious under­stand­ing is a chal­lenge we all share. I invite peo­ple of vary­ing back­grounds and under­stand­ings to join in my own search to more humbly approach my beliefs, oth­er peo­ple, and their beliefs and faiths.
Relat­ed Content:
William Liss-Levin­son is vice pres­i­dent, chief strat­e­gy
&
oper­a­tions offi­cer of Cas­tle Con­nol­ly Med­ical Ltd., a con­sumer health research, infor­ma­tion, and pub­lish­ing com­pa­ny. He holds a Ph.D. in edu­ca­tion and is a mem­ber of the board of direc­tors of the Jew­ish Book Council.